Spotlight: The Moment Magazine Co-Curator Jennifer Frye
Shona Sanzgiri / July 21, 2015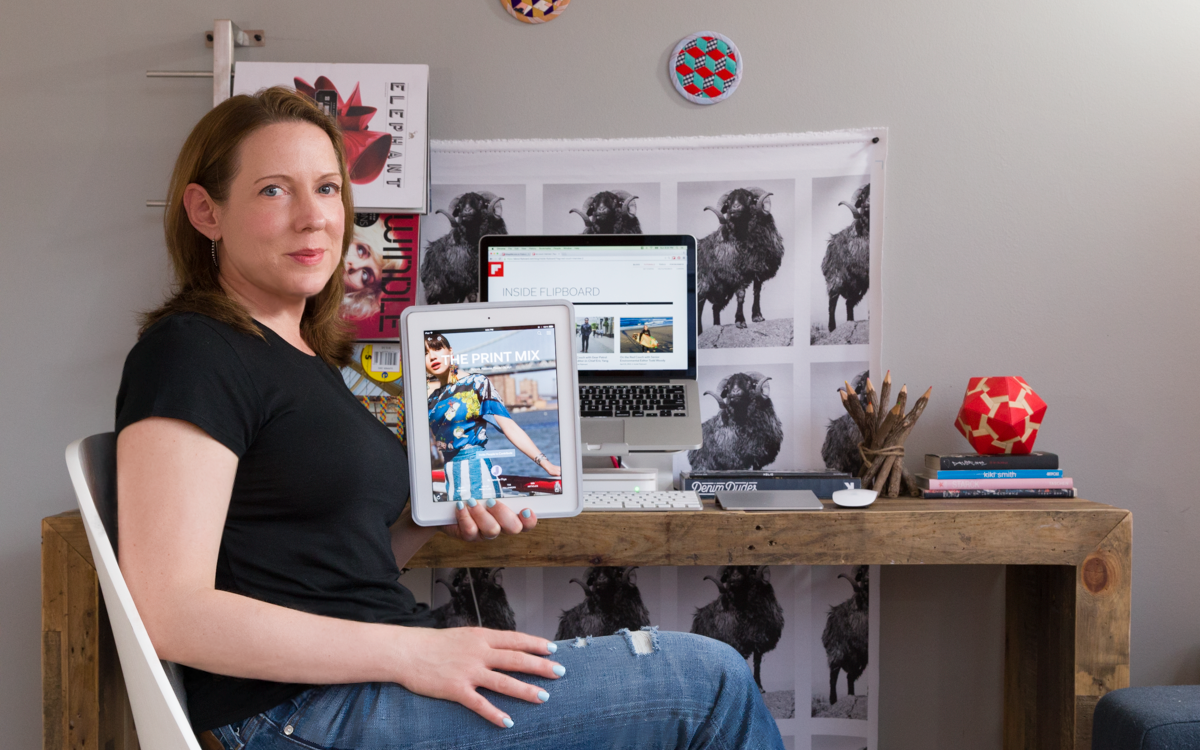 My name is Jennifer Frye and I am passionate about creativity and expression in all forms.
Professionally, I'm part of a team that develops technology solutions for museums. I also create art and curate magazines on Flipboard.
I began on Flipboard as co-curator for The Moment Magazine along with Allan Bunch. Through The Moment, Allan and I share our collective interests and explorations in art, style, photography, design, travel, technology, food and music, mindfully focusing on the positive aspects of each.
I also curate magazines for my personal account that delve into particular areas within art and style that interest me.
I use Flipboard to connect with the experience and expressions of others, and Flipboard allows me to share those journeys with the world. Flipboard is a fascinating platform that has a unique way of leaving me with a wonderful feeling of connection with so many creatives. Flipboard informs, inspires and brings people together that would probably never meet otherwise.
One of my favorite magazines to curate at the moment is The Print Mix. The mag features bold collections of striped, plaid and printed clothing with a bit of art sprinkled in to keep things fun. It's like creating an infinite digital collage!
My first personally curated Flipboard mag is Peace and Thread. I'm currently working on a few textile-based artworks, and Peace and Thread helps put my mind in that creative place when it's time to stitch. I'm sure that some of my own work will land in Peace and Thread when the time's right. I'm pretty excited to share a few of my ideas in the mag.
The best article I read recently was a really interesting article about Gucci's new era, published by Dazed Digital. I was immediately crazy for the visual feast of prints, patterns, color and embellishment in Gucci's Spring/Summer 2016 collection. It expanded my appreciation for the collection by sharing Alessandro Michele's philosophies that influenced those spectacular designs.
I love flipping through the Contemporary Art topic for the endless selection of contemporary art that's available on Flipboard. I really can't say enough about the quality. Flipboard has somehow brought together a community of wonderfully expressive, artistic curators. MoMA need look no further than Flipboard for its next great curator.
A Flipboard magazine that has made my life better is the magazine of all magazines, #MagsWeLove. On any given day, with the Flipboard team's expert curation, I am guaranteed to laugh out loud by mags like There's Nobody Here But Us Chickens!, be awed by an intensely red dress in Colourzzz, get tips on growing my summer basil from Passionate Gardening, or learn the five things I need to know about everything from Five.
One of my biggest influences is legendary style icon Diana Vreeland. She embodies the idea that style and life are art and ours to create. Anytime I need some sagely advice on living artfully and passionately, I find myself, once again, googling for her fantastic quotes or watching The Eye Has to Travel, an amazing documentary about her life.
One of Diana's quotes that really resonates with me is "There's only one thing in life, and that's the continual renewal of inspiration."
To that end, I have a "media diet" that includes checking out over 100 mainstream and indie sources a day to uncover the best content related to contemporary culture, art, style, design, New York, Miami and Washington DC. Some of my favorite publishers include The Creators Project, Artsy, Colossal, designboom, Vogue, Style, Hypebeast, Cool Hunting, Untapped Cities, Citylab, Wired and Fast Company.
Instagram and a variety of Flipboard topics like Street Style, Street Art, Sculpture, Fashion Trends and Interior Design are also huge sources of inspiration for me that I can explore for hours at a time. Ultimately, I hope to pass my inspiration and excitement on to others.
Check out Jennifer's magazines on Flipboard.

~ShonaS is reading "Donald Trump"
GET FLIPBOARD ON:
iOS / ANDROID / WINDOWS / WEB
FOLLOW US ON:
FLIPBOARD / TWITTER / INSTAGRAM / FACEBOOK / GOOGLE+ / TUMBLR / YOUTUBE / SOUNDCLOUD / PINTEREST / MEDIUM