Spotlight: Photographer Kshitij Nagar of Writing Through the Light
Shona Sanzgiri / October 26, 2015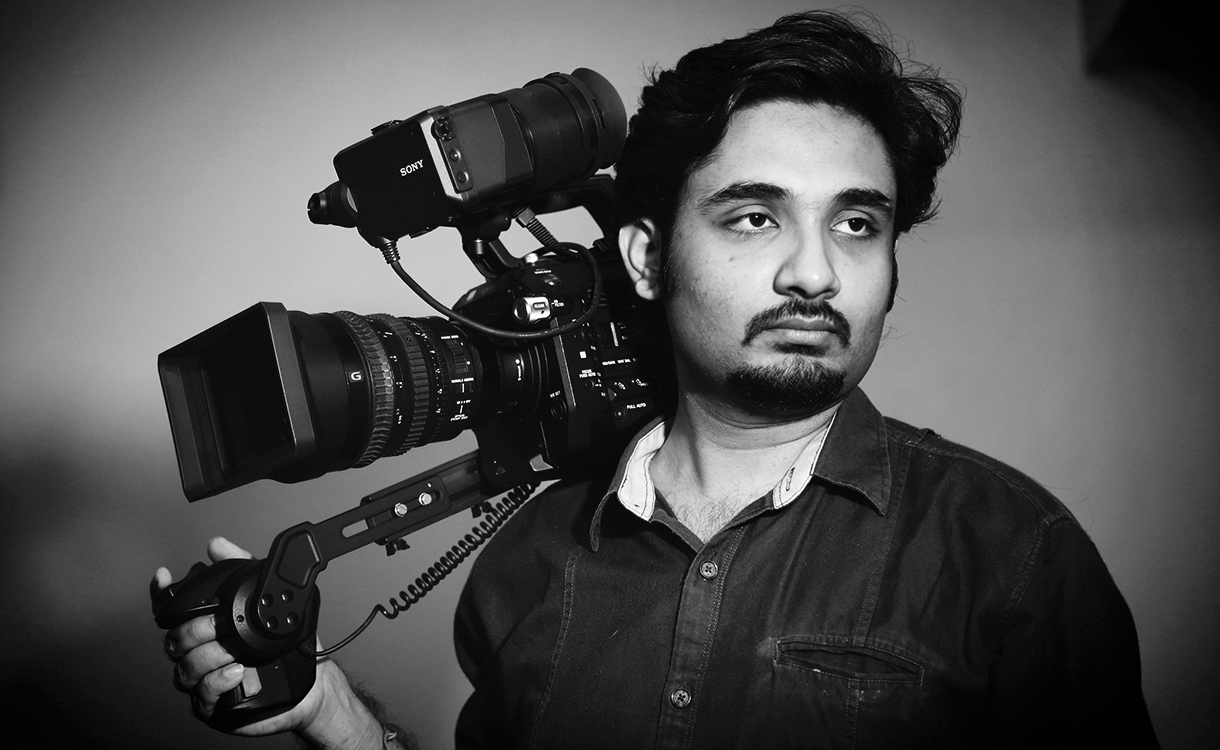 My name is Kshitij Nagar. I am a freelance photographer, videographer, and producer based out of New Delhi, India.
I also run Writing Through Light, a news and resource publication meant for photographers and photography in India.
Over time, I realized that there were no spaces catering to photography and photographers in India and there were very few sources for getting correct, critical, complete and unbiased information. I felt this needed to be solved, hence WTL (Writing Through Light).
My love of images and telling stories through them led me to becoming a photographer. My love for writing and helping others shoot and share led me to establish WTL.
I use Flipboard as my most important news source! It's a Pandora's box of information! I can go from reading about the latest camera releases to Civil War era photographic processes to last night's Champions League match to space travel, all in a casual flip.
Also, Flipboard helps me to greatly expand my audience for WTL's content, readership of my articles has grown rapidly because of it. My readers can now keep up and read on the go. It delivers a 24×7 international presence for my publication.
I enjoy reading on Flipboard because it's a wonderful, tailor-made experience, having a big, fat magazine to cater to all my diverse tastes with fresh content throughout the day.
The first few sites I read in the morning start with a simple 10-minute Flipboard routine to begin my day. As soon as I wake up, I check WTL's magazine for metrics, comments and reflips, followed up by Facebook and Twitter (to see what is going on with friends and people/pages I subscribe to). My main reading is reserved for later.
I don't follow any particular people, just a very diverse range of topics. Some are obvious and work-related: photography, cameras, lenses and bunch of other photography topics, blogs and camera tech websites. My personal interests include an obsession with DIY and recycling and fondness for tea and dogs. But ever so often I stumble onto a mix of the two, like this DIY camera bag from an old pair of jeans.
The best (two) articles I read all week were How Scientists Use Hidden "Camera Traps" to Get Incredible Cameos of Animals in the Wild and this old article I found on Leica camera designs that never made it to the public.
My favorite topic on Flipboard is photography (no prizes for guessing).
A great magazine I've found on Flipboard is #MagsWeLove. I like being surprised and stumbling onto interesting stuff and I always find something helpful in this section. Kudos to Flipboard curation team!
My biggest influences come from being born in a house of "crazy love"—a father with a crazy love for cameras and a mother with a crazy love for writing and music. Hopefully I can take both those loves forward (minus the craziness!).
My "media diet" includes a hearty helping of photography news for breakfast, some local and world news from sources such as Hindustan Times, NDTV, The New York Times, NBC, The Guardian, and the BBC for lunch. It's usually sports news from Bleacher Report and other tidbits for dinner. I go back to photography for dessert. I munch on bits of Facebook, Twitter and Instagram whenever I feel peckish throughout the day. And it's all served to me on a Flipboard-shaped platter!
A unique productivity tip of mine is having a clear and well thought-out plan. It helps give me a clear picture of what I'm doing. It helps me see the larger picture, and put a structure to my ideas. I can then see the parts that are sorted and the bits that I need to work on. Also, not all the pieces of the puzzle will fall into place when you want them to, hence having a Plan B is also necessary. Second, writing stuff down always helps. Also lately I've learnt the importance of a goodnight's sleep (even if it's only a couple of hours).
~ShonaS is curating Proof of Experience
GET FLIPBOARD ON:
iOS / ANDROID / WINDOWS / WEB
FOLLOW US ON:
FLIPBOARD / TWITTER / INSTAGRAM / FACEBOOK / GOOGLE+ / TUMBLR / YOUTUBE / SOUNDCLOUD / PINTEREST / MEDIUM