Twitter as Open Forum: Join the Conversation
Inside Flipboard / July 19, 2012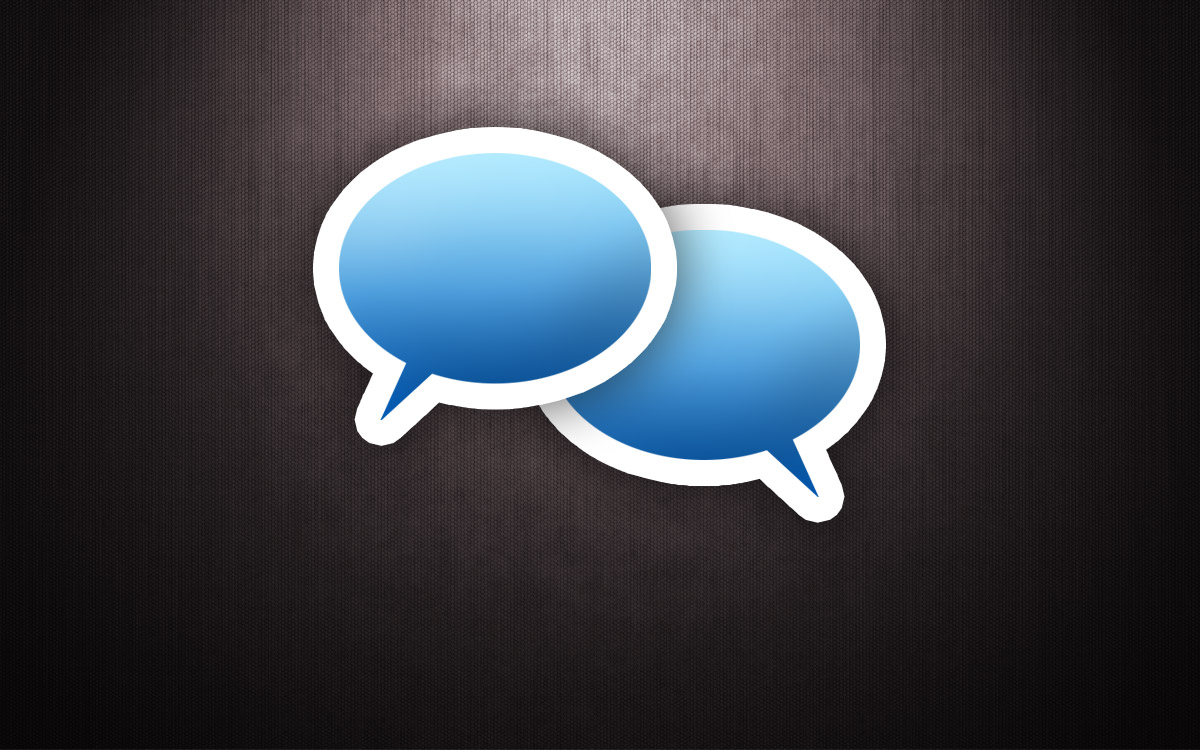 The uses of Twitter are plentiful: you can follow the news, post messages to your followers and retweet the things you like. But you can also go deeper than that if you approach Twitter as an open forum and look for conversations to join. And while you're sparking dialog, you just may find your followers growing in the process.
On Flipboard, your first step is to find the conversations around topics you care about. You can create a section based on a search for any topic—for example, "Flipboard." Tap the red ribbon to open the Content Guide, then enter a keyword in the search box.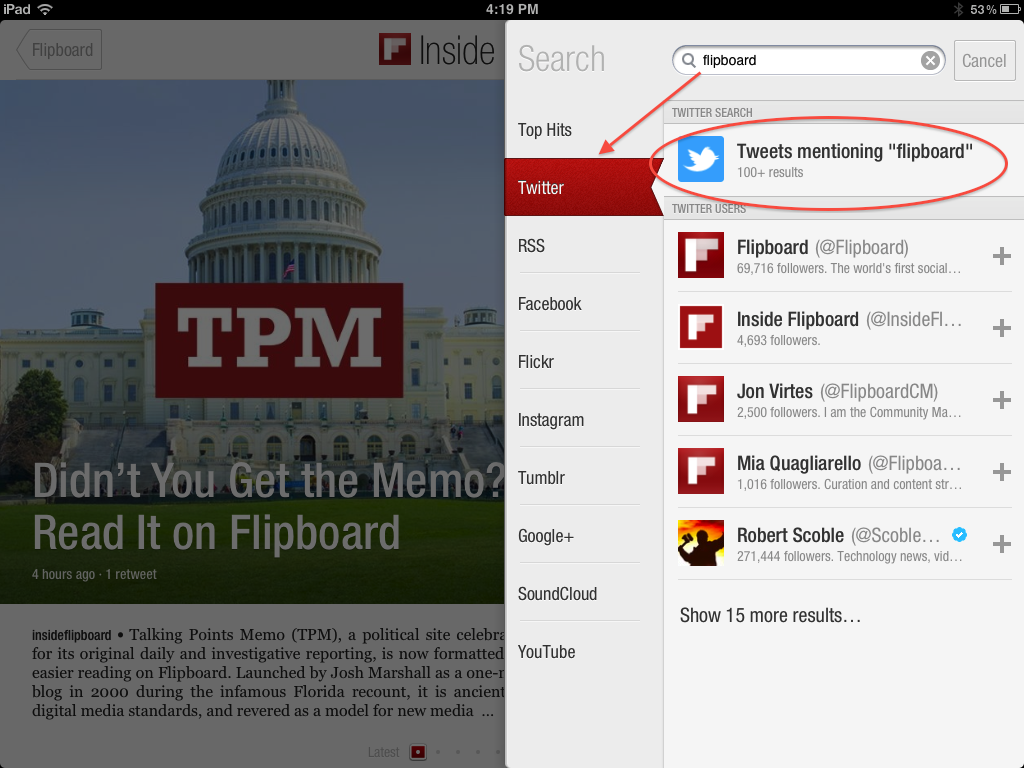 Select Twitter, then tap "Tweets mentioning 'Flipboard,' " which will show all the mentions of Flipboard on Twitter. To add this as a section on your Flipboard, just tap "+".
Flip through the updates. You might see someone ask a question, hoping for a response from anyone. If you know the answer, you can reply to the person, whether or not you follow them. He or she may be thankful and follow you in return.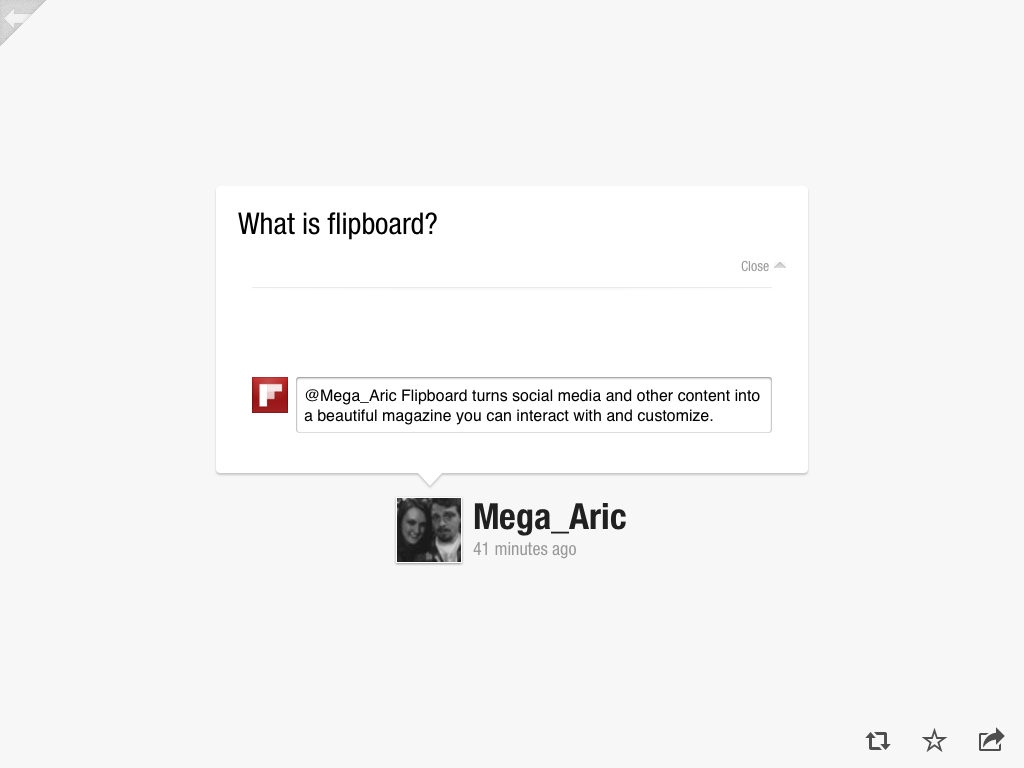 Building a reputation on Twitter doesn't require being a top expert in the field. All it takes is being consistently helpful and engaged in the topics you care most about.
~ JonV
/flipboard
@flipboard
+flipboard