The Week in Review: Women Take Center Stage
Gabriella Schwarz / October 10, 2014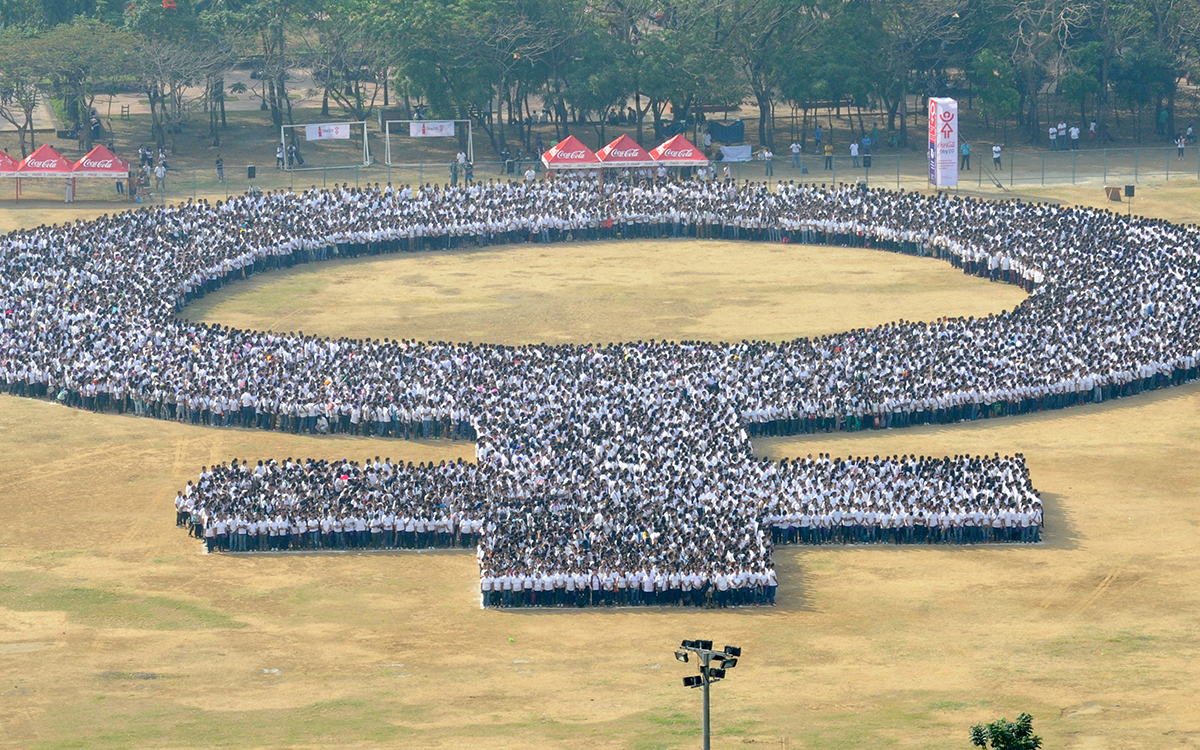 "We are having a moment," Barnard College President Debora Spar told The New York Times. "Young women are identifying as feminist at levels and in ways that haven't been seen since the 1970s."
Spar appears to be onto something if news coverage and recent events are an indication, from op-eds about feminism to analyses of the female voting block ahead of the November midterm elections and the debate over workplace discrimination.
Seventy-two million women make up 47% of the current U.S. workforce, but that representation is significantly lower at tech companies. Women are 20% of the workforce at Apple, 31% at Facebook and 30% at Google. That recently admitted disparity and vocal female leaders in tech have helped increase the focus on gender diversity in the industry.
In his new book, "The Innovators: How a Group of Hackers, Geniuses and Geeks Created the Digital Revolution," Walter Isaacson profiles women who helped shape today's technology but have since been excluded from the history books.
"When they have been written out of the history, you don't have great role models," Isaacson, a biographer and President of the Aspen Institute told NPR. "But when you learn about the women who programmed ENIAC or Grace Hopper or Ada Lovelace…It happened to my daughter. She read about all these people when she was in high school, and she became a math and computer science geek."
Hopper was a U.S. Navy rear admiral before she led a team that created what became one of the first computer programming languages. Women gathered in her honor this week at the Grace Hopper Celebration of Women in Computing conference.
Female leaders were also celebrated this week at Fortune's Most Powerful Women Summit, one of many similar gatherings organized by media companies. GM CEO Mary Barra, HP CEO Meg Whitman, Facebook COO Sheryl Sandberg, Fox News' Megyn Kelly, actress Gwyneth Paltrow and former U.S. Rep. Gabby Giffords were among the speakers this year. According to The New York Times, "Conferences promoting women's empowerment are on the rise and haven't had this kind of cachet since the feminist movement encouraged consciousness-raising groups in the 1970s."
Even the word "feminist" attracted a high profile defender in Aziz Ansari this week.
"If you look up feminist in the dictionary, it just means someone who believes men and women have equal rights," Ansari said on CBS' "The Late Show." "I feel like if you do believe that men and women have equal rights, if someone asks if you're a feminist, you have to say yes, because that is how words work."
Read about women working in tech, feminism and the importance of leadership, regardless of sex.
Women Who Tech by Amy Vernon: A look at the women who worked, work currently and would like to work in tech.
Feminism by Courtney Cole: Feminism in the workplace, in politics and in our families.
Leadership, Management & The CEO by Tony Crawley: Leadership advice from those who make it seem easy.
Women and Tech by Laura Grantham: Laura Grantham, a recruiter at Flipboard, is curating this magazine with some of our other female employees.
Girl Power by Hazel Hernandez: Women raising their voices around the world.
Advocate, Empower, Change, And Grow by Alice Lannon Maynor, LCSW: Quotes, tips and speeches to give you the push you want or need.
~GabyS is reading "Political Junkie"
/flipboard
@flipboard
+flipboard