The Week in Review: U.S. Dominates in Women's World Cup
Inside Flipboard / July 10, 2015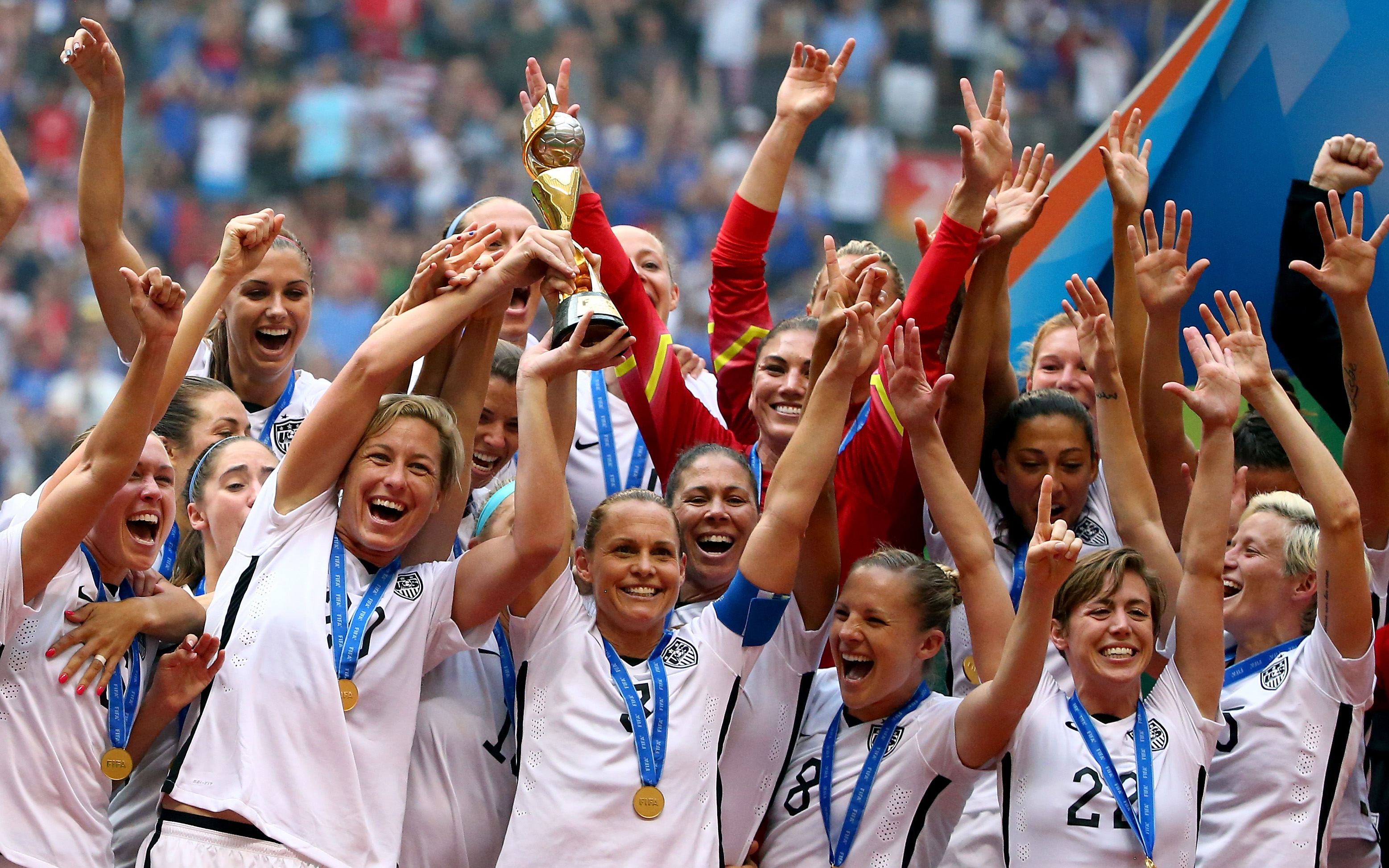 This past weekend, the United States Women's National Team won the FIFA Women's World Cup, beating Japan 5-2 for its first tournament victory since 1999. USA midfielder Carli Lloyd delivered a hat trick within the first 16 minutes of the game, putting the team up 3-0 and all but sealing the game's fate.
The broadcast was watched by an estimated 26.7 million viewers in the U.S., the largest audience for a soccer broadcast in U.S. history. While the victory, which came a day after Independence Day, was a vital step for the future of the sport, it also shed light on some of the gender disparities between women's and men's soccer.
The team was paid $2 million for their World Cup win, compared to the $35 million the German Men's National Team received after their victory last July, and the $8 million the U.S. men's national team was paid following elimination in the first round. A number gender issues still remain in the world of women's soccer, from FIFA president Sepp Blatter's comments in 2004 that female players should wear "tighter shorts" to the average National Women's Soccer League salary of $6,000 to $30,000, well below the men's average. Ad revenue and sponsorships do determine pay, but compensation parity is not impossible: Wimbledon introduced equalized pay for male and female athletes in 2007.
In addition, many women around the world are still discouraged from playing soccer entirely. In Middle East and African countries, women are banned from the sport outright, while some South American nations have been forced to cut funding and investment in women's teams.
Despite these issues, women's soccer is expected to to use its latest win to increase momentum and visibility: for the first time ever, a women's sports team was celebrated with a ticker-tape parade in Manhattan.
Use these Flipboard Magazines to stay up to date with women's soccer and other global issues.
Let's Play FIFA Women's World Cup 2015 by Michelle Douglas and Marcelle McGhee: Read articles, watch clips and listen to interviews detailing this year's tournament.
WSPN by Brother Darryl: Stay up-to-date with the latest in women's sports.
Women's World Daily by Kiki Maj: A comprehensive look at the issues women face every day.
World Cup 2015, Sports and Games by Sutanto Mangunhutomo: Follow sports around the world.
The Business of Sports & Entertainment by Bill Tomoff, Scott Sangrey and Don Tomoff: Read about the business and financial value of sports media.
Women in Politics by Stacey Ashlund and Angelica Ramos: Learn about the women serving in government, at the local and national level.
~NabeelC is reading "Sports Fiend"
FOLLOW US ON:
FLIPBOARD / TWITTER / INSTAGRAM / FACEBOOK / GOOGLE+ / TUMBLR / YOUTUBE / SOUNDCLOUD / PINTEREST / MEDIUM