The Week in Review: Mars Water Discovery & Sci-Fi Epic The Martian
Jessica Elsey / October 2, 2015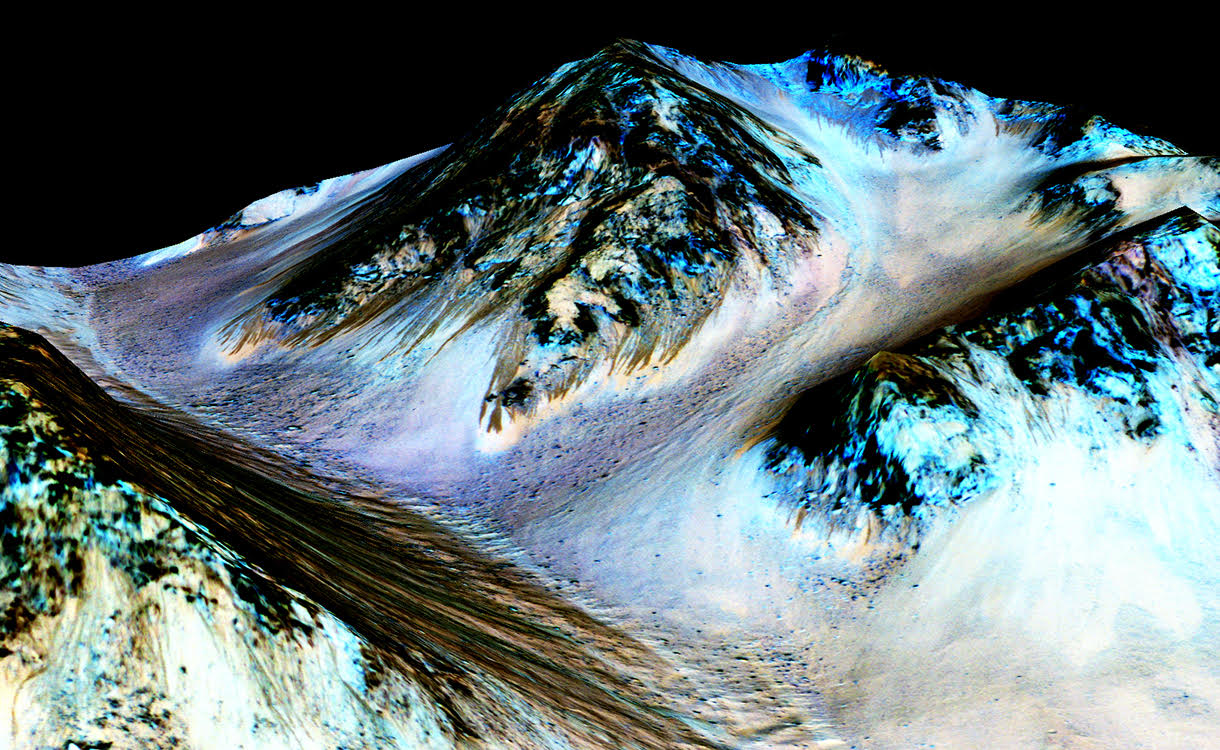 It sounds like the script of a sci-fi movie, sending robots to find aliens; but this week those cinematic ideas are beginning to become reality. The discovery of water on Mars made headlines around the world. Though many are quick point out it doesn't guarantee human-like lifeform, it still offers immense potential for future discoveries.
In order for humans to survive, the Red Planet needs to have running water like Earth, and NASA wants to send probes to investigate what more our intergalactic neighbor has to discover. NASA has plans to investigate further but there are limitations. A NASA Rover visiting Mars would not be sterilized enough to collect samples, bringing along Earth microbes with it.
No one knows what will be found—alien life form, an empty planet or something in-between, but there are plenty of predictions. Mars has been the subject of speculation and research for the last 90 years but previous water discoveries didn't offer the same potential for what could exist within our solar system. It could be years before another breakthrough occurs in the mission to discover Mars.
NASA's announcement this week coincides with the release of mega-movie The Martian, which stars Matt Damon as an astronaut fighting for his life after he's left behind on Mars. (Read more about the movie in this week's installment of The Weekend.)
Read through the latest space ideas and inventions on Flipboard.
Astronomy: Secrets of the universe revealed: Is a Mars mission happening? Find out here.
Futuromics, Science and Physics: All the news on exciting innovations created on our planet.
Amazing Space!: Everything space based from NASA and beyond.
Fodder for Sci Fi: Star Wars, Star Trek, robots and UFOs – it's a sci-fi wonderland.
Deep Space: Learn more about the world yet to be discovered fully.
Science Fractions: Science from every angle including medicine, astronomy, geography and archaeology.
~JessE is reading Street Photography in the world
GET FLIPBOARD ON:
iOS / ANDROID / WINDOWS / WEB
FOLLOW US ON:
FLIPBOARD / TWITTER / INSTAGRAM / FACEBOOK / GOOGLE+ / TUMBLR / YOUTUBE / SOUNDCLOUD / PINTEREST / MEDIUM