The Week in Review: March Madness Gets Underway
Gabriella Schwarz / March 20, 2015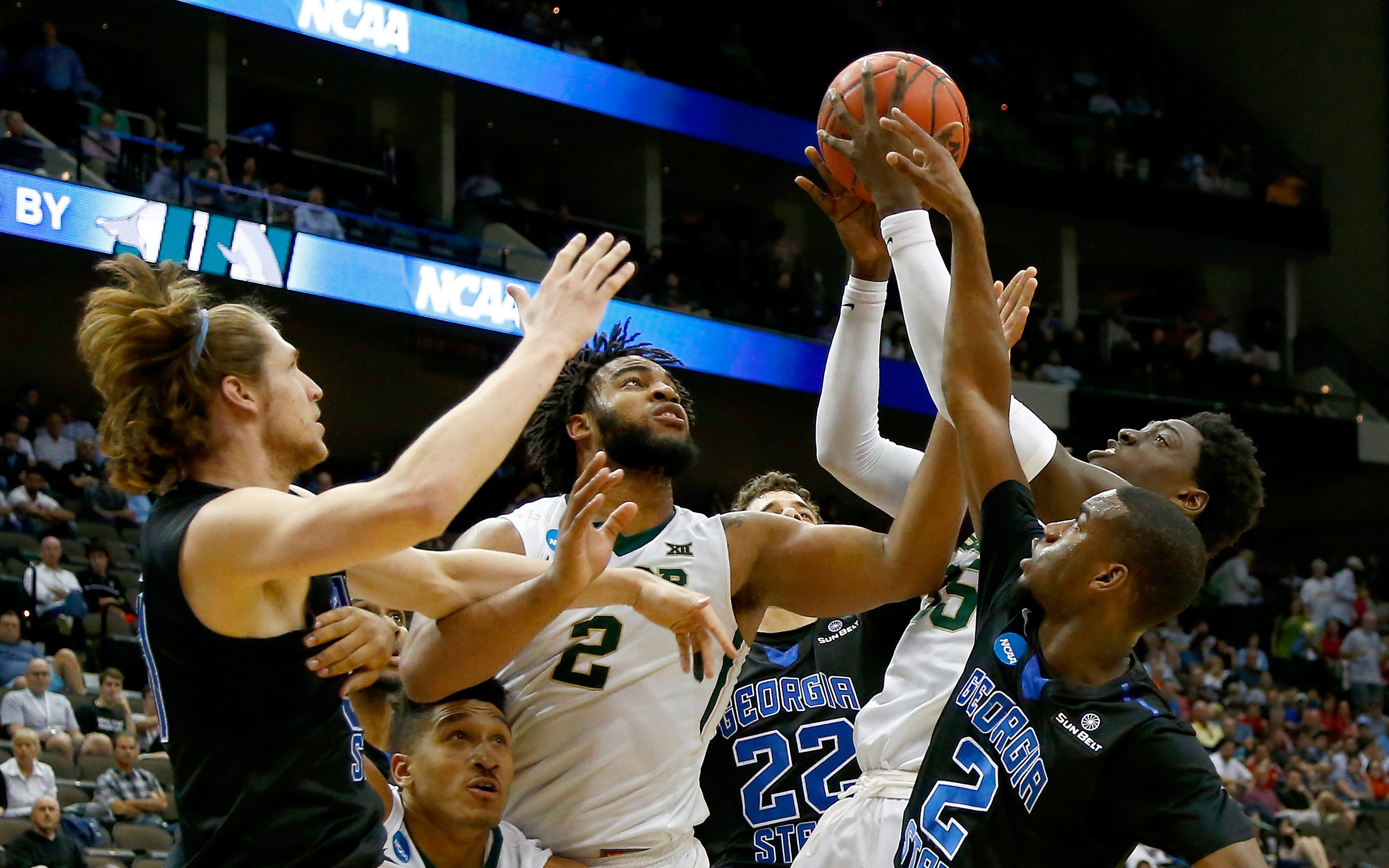 Sixty-eight schools. An estimated 70 million tournament brackets completed. More than $1.15 billion in advertising. It must be March Madness, the period after football season and before baseball season, when NCAA Division I Basketball teams compete for the championship.
For more than two weeks the games take up most of the cultural air, for sports fans and non-sports fans alike. During the first two days,  there are 16 games each day as part of a single-elimination tournament or round of 64. The round of 32, Sweet Sixteen and Elite Eight follow, culminating in the Final Four on April 4 and, ultimately, the championship game on April 6.
Oregon beat Ohio State in the first NCAA Tournament, in 1939, which featured eight teams. The NCAA field continued to grow, leading to the most-watched college basketball game in history in 1979 when Indiana State, led by Larry Bird, competed against Michigan State, led by Magic Johnson, in the final game. That game is frequently credited with catapulting college basketball into what we know today.
"We didn't care about scoring points," Johnson said later about how he and Bird played. "We cared about winning the game and making our teammates better. That's why we were able to change not only basketball but able to change the NBA, too."
UCLA has the record number of championships with 11 titles, followed by the University of Kentucky with eight titles and Indiana University and the University of North Carolina with five victories. Duke University and the University of Connecticut are tied with four each.
This year, Kentucky is at the center of the madness as the 19th team in NCAA Tournament history to enter undefeated. This caused even more attention for them as fans crafted their brackets. Bracket-making, in case you weren't already aware, has become something of an art form.
President Barack Obama, an avid basketball fan, famously reveals his picks each year on ESPN. This year he chose Kentucky as his No. 1 overall seed to defeat Villanova in the championship.
Will Kentucky in fact run the table? Keep up with all the games on Flipboard.
March Madness 2015 by Flipboard Newsdesk: Latest news on all the tournament games.
College Basketball by skthirty2: News, video and photos from the world of college basketball.
College Basketball: Shining Moments, and Others by The New York Times: The New York Times' coverage of NCAA basketball.
Kentucky Basketball: 2014-2015 by Ira J. Bates: Follow Kentucky as they fight to win it all.
College Basketball Update by Michael Wood Fitness: Latest college hoops news to stay up-to-date in and out of March Madness.
You can also use search to follow your favorite team and see updates throughout the tournament on your Flipboard.
~GabyS is reading the "March Madness" topic tag
/flipboard
@flipboard
+flipboard