Tee Off With Golf Digest on Flipboard
Inside Flipboard / September 30, 2011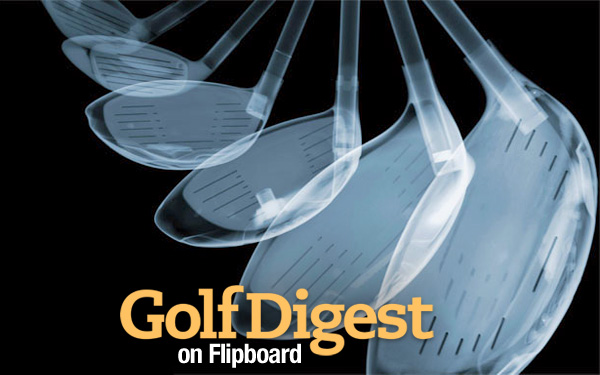 Golf Digest is all about how to play, what to play, and where to play golf. From analysis of the top pros' swings to advice on simple fixes for your own technique, Golf Digest can help you elevate your game.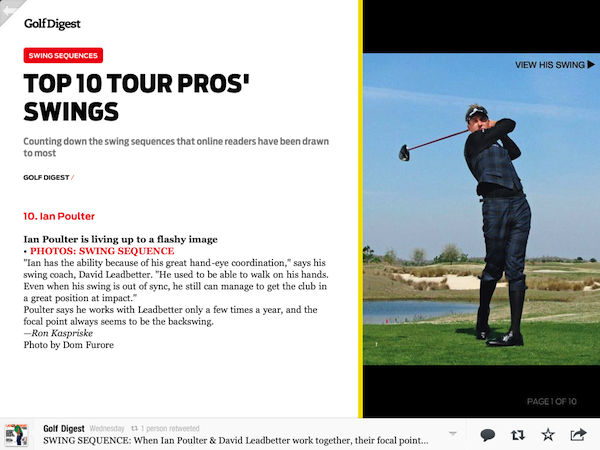 Of course, you need the right equipment to do that. With Golf Digest on Flipboard, your iPad becomes a portal to information about the latest putters and drivers, golf gadgetry, and fashion. Or flip through to find the world's most spectacular places to play. Since 1985, Golf Digest has authored biennial rankings of "America's 100 Greatest Golf Courses," the sport's oldest and most trusted ranking. With the addition of helpful lists like the best new courses, the best public courses, the best cities for golf, and even the best places to tee up without breaking the bank, it's easy to find your next favorite green.
Wind down after your game with galleries of the year's most memorable moments, golf's most embarrassing shots or news from the competitive world…all from your Flipboard.
Add Golf Digest to your Flipboard today.
~LaurenP
featured@flipboard.com
facebook.com/flipboard
@flipboard