Photo Friday: Landscape Photography
Shona Sanzgiri / October 16, 2015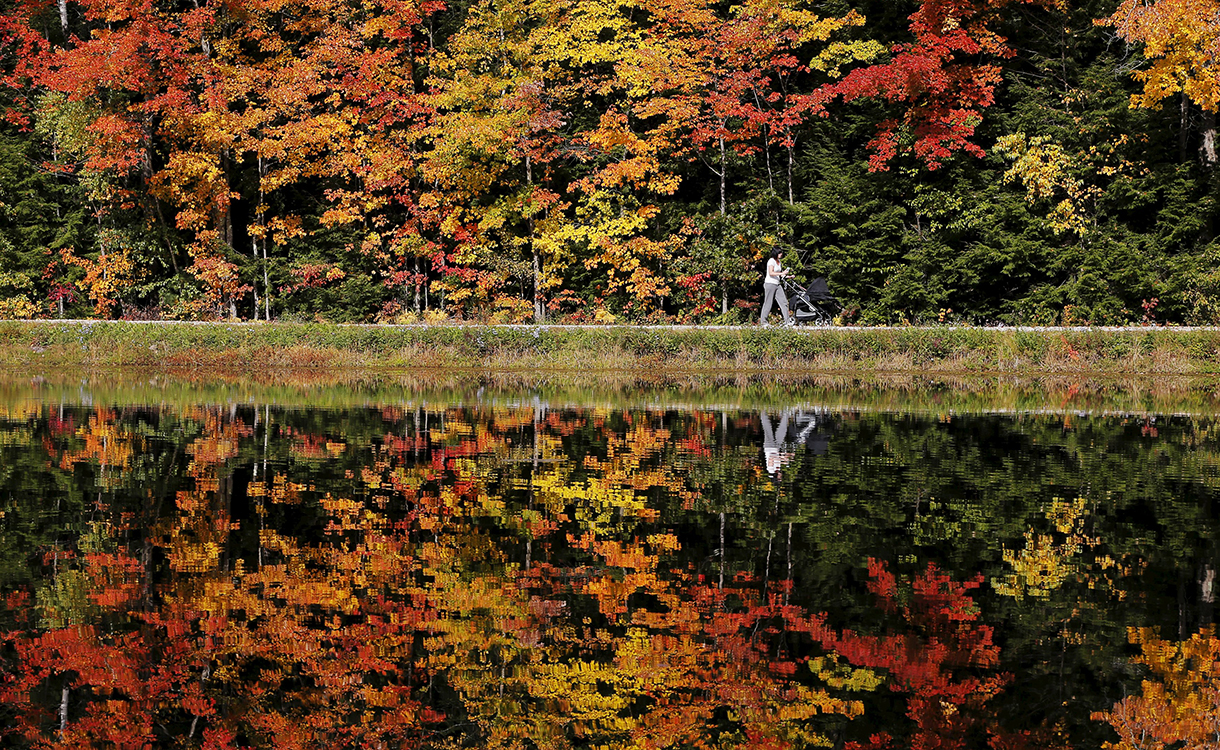 American landscape photography stemmed from a fascination with the American West. As cities on the East Coast swelled with people in the mid to late 19th-century, Americans looked beyond the Mississippi with great promise. Since the land was wild and off-limits to most, landscape photography afforded the rest of the world a chance to see some of North America's most beautiful regions.
Starting with Timothy O'Sullivan, the first photographer to capture the American West on film, to Ansel Adams, whose black and white photographs of Yosemite Valley have come to define the genre, landscape photography is one of the oldest and most accessible forms of photography today. That's especially obvious on Flipboard, where a number of topics, magazines and curators focus on the art of landscape photography. We've assembled our favorites here:
Landscape Photography (topic): Let's start big, but not too big. Maybe massive, panoramic shots of sweeping vistas are all the rage, but landscape photography includes whatever you see outside: a bed of roses, a shimmering lake or two, someone's backyard. This topic contains the stunningly scenic—Norwegian fjords, the white sands desert of New Mexico, jaw-dropping waterfalls—as well as more humble perspectives, iPhone photography tips and lots more.
Ansel Adams (topic): We don't have any hard evidence here, but it's safe to assume that most Americans have seen one of Ansel Adams' photos in their lifetime, whether on calendars, posters or books. His images of the outdoors are awe-inspiring in their immensity, hypnotizing in their sense of isolation. Taking long exposures in remote locations, Adams froze waterfalls in time and made desolate canyons look even more otherworldly. Some say his work was even religious in nature. For his more familiar landscape photography, as well as unseen work about life in Japanese internment camps, take a look at this topic.
History Travel Photography by @nhendrickson (magazine): Since photography is visual, one aspect sometimes gets lost: the story behind the photo. This magazine features—and pays respect to—historic sites around the world.
Destinations by @hroadie (magazine): Do you live in the middle of nowhere? Perfect. This magazine will either inspire you to look differently at what's around you, or jump in the car and drive till you get somewhere worth shooting. Either way, it's chock full of environmental inspiration.
Long-Exposure Photography (topic): Long exposures are popular in landscape photography. (That's when you leave the shutter open for more than one second up to several hours, thereby "freezing" a scene in motion.) See which scenes make for the best long exposures, learn what it takes to nail your shot every time and enjoy gorgeous views in one topic.
~ShonaS is reading Mirrorless
GET FLIPBOARD ON:
iOS / ANDROID / WINDOWS / WEB
FOLLOW US ON:
FLIPBOARD / TWITTER / INSTAGRAM / FACEBOOK / GOOGLE+ / TUMBLR / YOUTUBE / SOUNDCLOUD / PINTEREST / MEDIUM