On the Red Couch with Todoist Founder and CEO Amir Salihefendic
Mia Quagliarello / June 24, 2015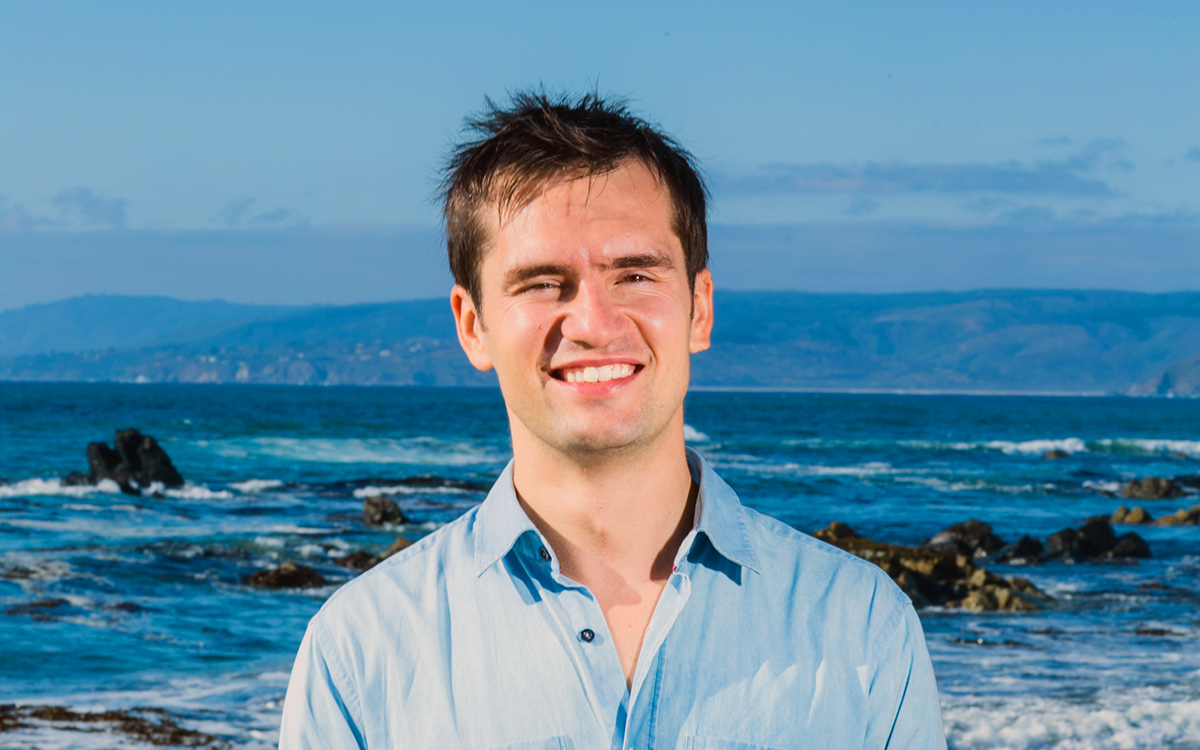 When Amir Salihefendic was a student, he took on several side jobs and craved an organizing tool beyond his text files and Palm Pilot. So he created Todoist, a paperless to-do list and task manager that helps break big, overwhelming projects into manageable pieces. On Flipboard, the Todoist magazine, All Things Productivity, provides guidance for even the worst procrastinator.
We probed Salihefendic for his own productivity tips, essential reads and what's next for his company.

Why is it important to have a to-do list?
A to-do list is important for reducing stress, maintaining focus and achieving your true potential. Research shows that multitasking minimizes your productivity by about 40%, which means that maintaining a detailed list of tasks to complete will help keep you on track and productive.
What are the characteristics of an effective to-do list?
An effective to-do list reduces things to achievable steps; most people create tasks that are really hard to complete. It's very counterproductive to add tasks that are overwhelming or unimportant. For example, "lose weight" is not a task—it's a long-term project that includes many, many small steps. Yet "lose weight" is typically something that many people will add to their to-do lists.
It's much better to split up projects into actionable items such as "run every Monday and Friday," "eat five fruits every weekday," or "walk 10K steps every day."
What are the best books to read about productivity?
I think Getting Things Done by David Allen is a great starting point. I would also recommend reading various productivity blogs like Productivityist, Lifehacker and Zen Habits. On Todoist's blog we frequently have great articles on productivity (both from our team and from various productivity experts). We also have a great Flipboard profile!
What "rules" do you have for yourself around social media? In other words, how do you think about the platforms and ensure they are useful to you without getting sucked in and wasting time?
I never use social media while I work. I usually close everything down (such as email and chat) in order to focus on my work at hand. In fact, one of my favorite productivity tips is to use two computers. I have a work computer where I do productive things, and I have an iPad where I do unproductive things like check Hacker News, Facebook and Twitter. For me, interruptions and time wasters are huge productivity killers.
The way you measure goals on Todoist is called Karma. Is there any history behind that?
When I wake up in the morning, I think about how to make the world more productive—I've cared about this for a long time, and it has lead me to believe that it's very important to reflect holistically on productivity. We shouldn't only focus on what we need to do, but also what we have done and the way we did it.
With that in mind, the motivation behind creating Todoist Karma is to give you feedback about your productivity not only in the form of a karma score and graphs, but also in daily and weekly goals that you can set for yourself (which, for me, are much more important than the karma score).
What is it about Todoist that helps you stand out from the competition?
There's no other task manager that's so ubiquitous as Todoist and this allows us to reach a very diverse audience. We're the to-do list app that's available on both the highest number of platforms (16) and languages (20). Our open API, which has been available since I launched Todoist in 2007, has given us a very strong advantage in terms of third party integrations. Today, we're integrated with 20 different apps and services like Dropbox, IFTTT, Zapier, Cloud Magic, Sunrise Calendar and more. Finally, Todoist is both beautifully simple and technologically powerful—usually those two things are mutually exclusive, but both have allowed us to differentiate ourselves from our competitors.
What's next for Todoist?
We're refining our products so that it will be easier than ever for people to get more done with less effort, in less time. Right now we're working on some new projects that will have a major impact on both team and personal productivity in the future. Before we announce those, though, we'll release Todoist's much anticipated Material Design update for our Android apps, as well as our completely revamped Developer Platform, which will include integrations with three very popular third-party apps and powerful new tools for developers.
~MiaQ is reading All Things Productivity
FOLLOW US ON:
FLIPBOARD / TWITTER / INSTAGRAM / FACEBOOK / GOOGLE+ / TUMBLR / YOUTUBE / SOUNDCLOUD / PINTEREST / MEDIUM