On the Red Couch with The New Yorker Deputy Editor Pamela McCarthy
Shona Sanzgiri / August 19, 2015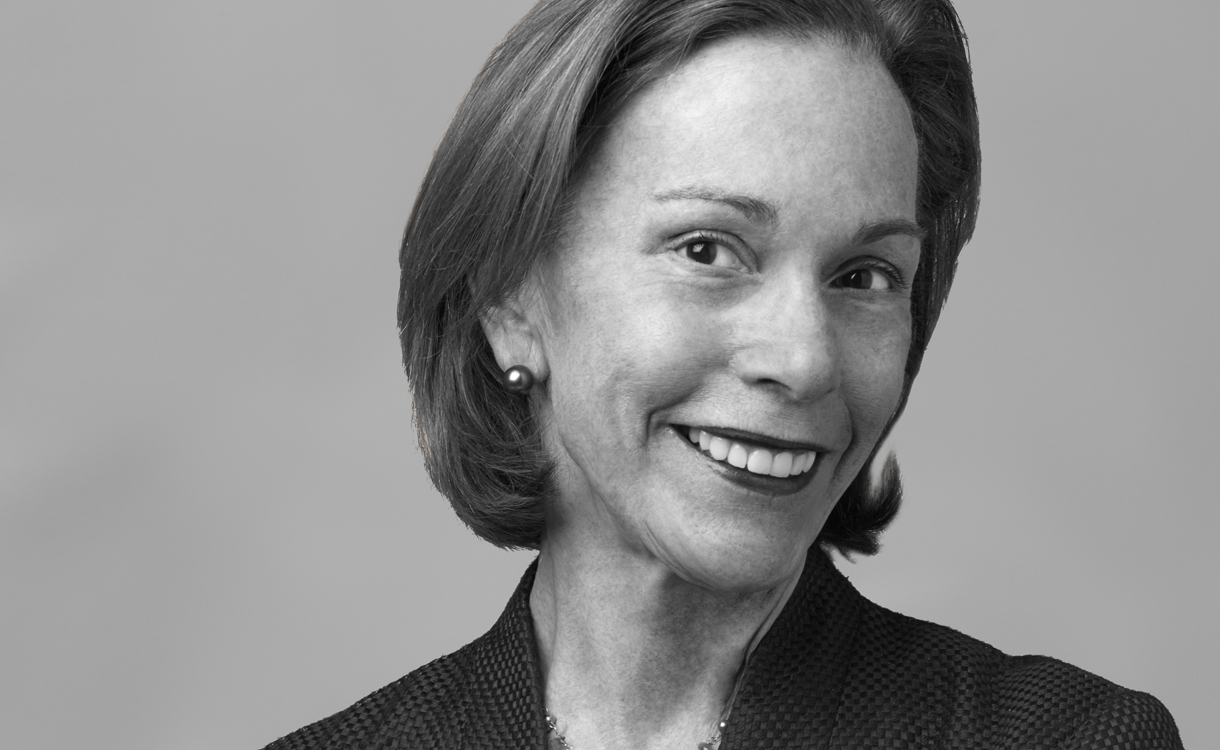 The New Yorker magazine is known for many things, including exceptional journalism, smart criticism and its beloved, quirky cartoons. Now on Flipboard, The New Yorker has archived some of their best reporting in magazines about history, humor, politics and the arts.
To find out what it's really like to work there, we spoke to Pamela McCarthy, the magazine's Deputy Editor.
An editor with experience at every level—from proofreader to executive editor—McCarthy's sole career goal was to work in magazines. After helping to reinvent Esquire and Vanity Fair, McCarthy went to The New Yorker, where she's been for over 20 years.
We talked to McCarthy about The New Yorker's new relationship with Flipboard, keeping up with technology and the importance of career optimism:
I've heard the job of deputy editors described as being Swiss army knives in that you do a little bit of everything. Could you explain how you became so variously skilled?
[laughs] I like that, sounds right.
I joined Esquire as an editorial proofreader at a fantastic time. Nora Ephron was a staff editor, Gordon Lish was a fiction editor. Magazines are meritocracies, and to be the lowliest person on the ladder and find yourself in conversations with the people who are running the place as an equal member is exciting.
I worked my way up through the copy department and then the magazine changed dramatically. Clay Felker arrived and took the magazine fortnightly, redesigned it, hired new writers. I moved from copyediting to taking over all the managing-editor responsibilities. Later, as things settled down, I took on story editing again.
The really interesting thing from my time there was watching Esquire evolve. It had started in the 1930s as a magazine directed at men and then, in the Sixties, as Harold Hayes raised the journalistic and literary bar, it became a dual-audience magazine. Later there were as many female as male readers, and I remember Nora lobbying hard to have the longtime tag line removed from the cover — "The Magazine for Men" had been there since the first issue, and off it came. But general magazines were starting to have trouble, narrow-focus magazines were taking hold and soaking up ad dollars.
I got a really good education in the business of magazines by working with a team to ensure Esquire would survive. Eventually it turned a corner and started making money, and I left to go to Vanity Fair [laughs]
Going to The New Yorker was another chance to join a venerable old title that needed a retuning for a completely new time. Our job was to do that while maintaining the bedrock mission of the magazine — the deep reporting, the smart criticism — and, above all else, the writing.
Were you intimidated to go to The New Yorker?
Sure, everyone is [laughs]. There was always something mysterious; the curtain was never pulled back much—so much was unknown.
But it was staffed brilliantly. Magazine work is always a collaborative effort, and that's the joy of it. Editors are always interested in talking, in trading ideas, in picking apart ideas. It's a dialogue all day long, every day. You arrive at a new place, you do that, and then you're at ease.
What were the most memorable stories you edited? How does that compare with today?
I gave up individual story editing when I came to The New Yorker. The editorial-management work is too demanding. If you're going to be editing and closing an 8,000-word story, you need to be able to shut your door for hours at a time. My door has to be open all day long. There are people in and out of here with questions, magazine brain teasers, problems that have come up about how a story is presented, sourcing questions, questions about who should cover what, new things to think about that really go to the business model of the magazine. There are 347 different decisions that have to be made every day.
Things are being reinvented every week. You have to be an optimist. You have to believe that you can find a solution for everything. The best way for right now isn't going to be the best way in six months because so much is changing so quickly. You have to be flexible and be prepared to say, "That wasn't the right way. Let's move on and try a different way."
In its 90 years of existence, how has The New Yorker maintained its cultural value?
We have people of all ages at the magazine. It's a place where one voice can be heard among a load of other voices, many of whom have decades of experience. I have that, and now I'm in a position where I want people who don't have decades of experience to give me the view from where they are in life.
David [Remnick] runs the magazine in a way that's very inclusive. At our ideas meetings, there are people from all departments and all levels: editorial assistants go to these meetings, fact checkers, etc. That's how you stay fresh.
What advice would you give to your younger self?
The thing that I've learned is that, in the end, you can solve just about every problem with the right team of people. You need to step back and stay cool and involve others. You have to learn to distinguish between the urgent and the important, which aren't always one and the same.
Do you ever feel yourself suffering from information overload?
It's something you find a way to manage, or you lose your mind. It's fantastic that all this information exists in the world. But finding value is challenging.
This is very much to the point of Flipboard, which tens of millions of people use simultaneously to create order but is also tailored to individual tastes. That is a fantastically useful thing.
Seventy million people are finding this a way to approach a staggeringly large ocean of material and swim through, finding their way. It's actually genius: highly organized, structured in a very specific way, while it delivers in a way that's exciting and has a feeling of chance. You have order but you don't feel rigidly corralled — you actually feel a sense of serendipity. .
What are your own reading habits like? What are the first few things you're reading in the morning?
I have to confess that I check my email first thing, and Twitter. I may jump into a piece but usually I start reading The New York Times on my phone. Then I switch to the print newspaper, which is still a great technology. To spread out the paper on the dining room table with a cup of coffee is sheer pleasure.
I switch back to my phone and continue reading on the subway. I look to Flipboard and Twitter to bring me beyond that circle because my time is limited and it's very helpful to have things directed toward me.
What about books?
I just finished Elena Ferrante's novels. I've moved very quickly through them and was transfixed. I felt like I was living with those characters.
I'm halfway through Ta-Nehisi Coates's book sitting next to my bed, and Bill Finnegan's "Barbarian Days" is next up.
Why are editors important?
We are advocates for the reader. We are deep in the middle of conversations about stories, but also tech and business decisions. So many business decisions these days go right to the user experience. As editors, we want to be proxies for our readers and work through to the thing we think serves them best.
In your time at The New Yorker, there's been much about the convergence of tech and media. Has that education—learning about tech, to put it simply—been useful?
Absolutely! It's unusual to have your entire industry change right when you're in the middle of your career. It's exciting to have new ways to think about things.
Most of all, it's a huge boon to have more ways to get this material that we work so hard on to more and more readers. Our web traffic is up to 14 million uniques for July. We have over a million paying subscribers to the magazine—print and digital—and that, plus 14 million online, is a vast expansion in reach. The number of people you're touching is so much larger.
In the end, the absolute most important thing we think about when we come in every day is the stories we're doing — what they are, how they come together. We spend hundreds of hours, maybe thousands across the staff, making those stories their very best selves, and figuring out how to get them to more and more people, which is thrilling.
That's the thing that drives our lives here.
To read some of the best from The New Yorker archives, click on any of the magazines below:

Our 90th Anniversary by The New Yorker: The New Yorker through the decades.

Hillary Clinton by The New Yorker: A life in politics.

LOL by The New Yorker: Humor from the archive.

The Creative Life by The New Yorker: The artists process.

~ShonaS is curating "Lettered"
GET FLIPBOARD ON:
iOS / ANDROID / WINDOWS / WEB
FOLLOW US ON:
FLIPBOARD / TWITTER / INSTAGRAM / FACEBOOK / GOOGLE+ / TUMBLR / YOUTUBE / SOUNDCLOUD / PINTEREST / MEDIUM