On the Red Couch with Style Icon Garance Doré
Inside Flipboard / July 9, 2014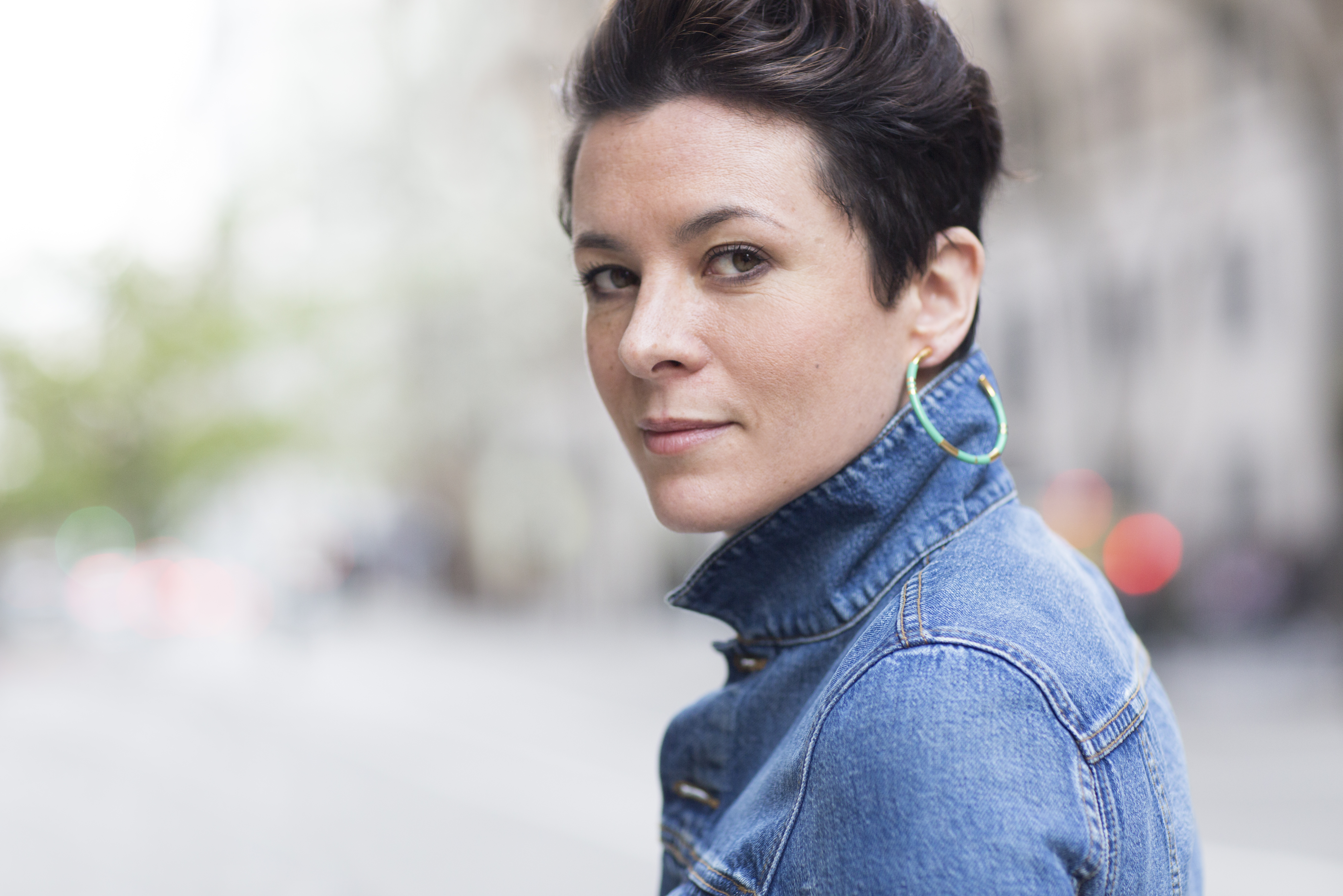 The fashion industry is like a walled garden: beautiful inside, full of exotic and towering specimens holding court. Perched on a hedge you'll find fashion writer and illustrator Garance Doré, whose eponymous blog brought humanity and charisma to haute couture.
To Doré, good style depends on a great personality. She calls her blog a "visual diary," a place where she can document the people that inspire her. Through her conversational prose and understated photography she naturally reveals a sense of the individual behind the subject.
Raised in France and now living in New York, Doré is a modern cosmopolitan: sharp, inquisitive and self-conscious. It's this fresh combination that landed her featurettes in the New York Times and Vogue. After Doré and boyfriend/fellow blogger Scott Schuman of The Sartorialist won the CFDA's Media Award in 2012, it wasn't a crowning achievement per se—because fashion finally felt democratic.
Garance spoke with us about growing her blog, breaking habits, and the importance of being funny.
You're a French blogger with a primarily Anglo audience. Was that something you intentionally set out to cultivate?
It's interesting. The thing that pushed me to start blogging in English is that when I started publishing photos on the blog, the conversation took place in every language. And obviously on the internet, people—even if they are from China—if they want to be read in the comments, so they're gonna write in English.
Naturally, I started responding in English. My blog is in French and English—it will always be like that—but I felt like the French [language] was very small. I love France and I love speaking in French and I'm much better at French. My English is still terrible…At the same time, I wanted to reach these people and be able to create a larger conversation.
Your style is classically French but maybe less conservative. Who are some of your inspirations?
I think the French [Vogue] editor Emmanuelle Alt is one. [J Crew's] Jenna Lyons is daring. She does what she wants: She's changing the way people look at dressing for evening. I think that's inspiring. It's not that this is really my style. I am more quiet and everything, but I love what she does, and I think she always looks fantastic.
What do you do when you splurge on yourself?
I bought a bag by Yves Saint Laurent two days ago. I buy bags usually. I don't know why, but I love bags and shoes. But the biggest luxury I have—and I hope I could do it more often—is that I love massages. I love spas. This is a mix of treating myself, making my body feel good [and] also I get very inspired when I let go between the hands of a masseuse. I get so many ideas. It's really a win-win. If I could, I would do it every week.
Tell us about your blog's career column. What are some things that you've learned from those interviews?
When we do the interviews, we're in love with the people. I've learned a lot, but most of it is more about my young readers. That's what makes me the most happy.
When I was young, I didn't have any of that. I didn't have any connection to the industry. I'm doing this for myself at 16, and I'm very excited when people tell me that they love the career piece. Now people see that it's interesting, but when I started, they were like, "Having a career interview in a fashion blog?"
But you can be cool in any job—you can be a lawyer and be the coolest lawyer. Own your shit. Own it and make it cool. That is why also I didn't want necessarily to interview—as much as I would love to—Arianna Huffington, because she's obviously somebody that's exceptional. We don't all want to be exceptional like that.
It's about keeping it real and giving real tools for young people to think: "Oh, I can do that. That could be cool." That's the goal.
So how do you keep your life fresh and interesting? Do you have systems in place to make sure that you try new things?
No, I think that life throws stuff at you. I think every new [age] is a different experience and it's a different point-of-view. I think if I was always the same person that I was when I started or when I was 20, I would be pretty bored with myself.
I used to be very curious about certain things and now I'm curious about other things. I want to infuse that in my blog. I use my life as a background for that, and that's also one of the reasons why I want to open my blog to different voices. It's cool to see what a 20-year-old has to say about fashion. How do they live it now? It's a totally different generation.
You're dating a high-profile blogger [The Sartorialist]. Are you able to separate work and personal life?
We mix it all up. We love to encourage each other and work together. [My assistant] Emily is used to talking with him for business [reasons] and I think he'll have a better point-of-view than me. It's organic. It's never really been a question.
Tell us a little bit about what's new on your blog. You recently introduced a love and sex column.
Yeah, it's true. I've always thought that a blog is something alive—you have to grow it. It's like a flower or plant or tree—you have to add things and remove others, you know?
I thought that one day I would have contributors and that I would talk about love. But my love life does not just involve me. It's a subject that's a bit more difficult to talk about.
I like diversity; I like when a rhythm is broken. I think it's important to break habits or else people get bored.
See more vignettes from Garance Doré on Flipboard: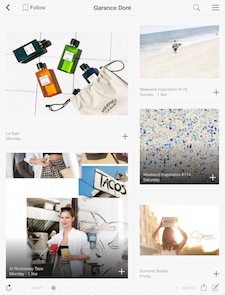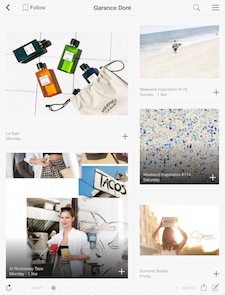 ~ShonaS is reading "Café!"
/flipboard
@flipboard
+flipboard