On the Red Couch with Dazed's Editorial Director, Tim Noakes
Mia Quagliarello / June 2, 2015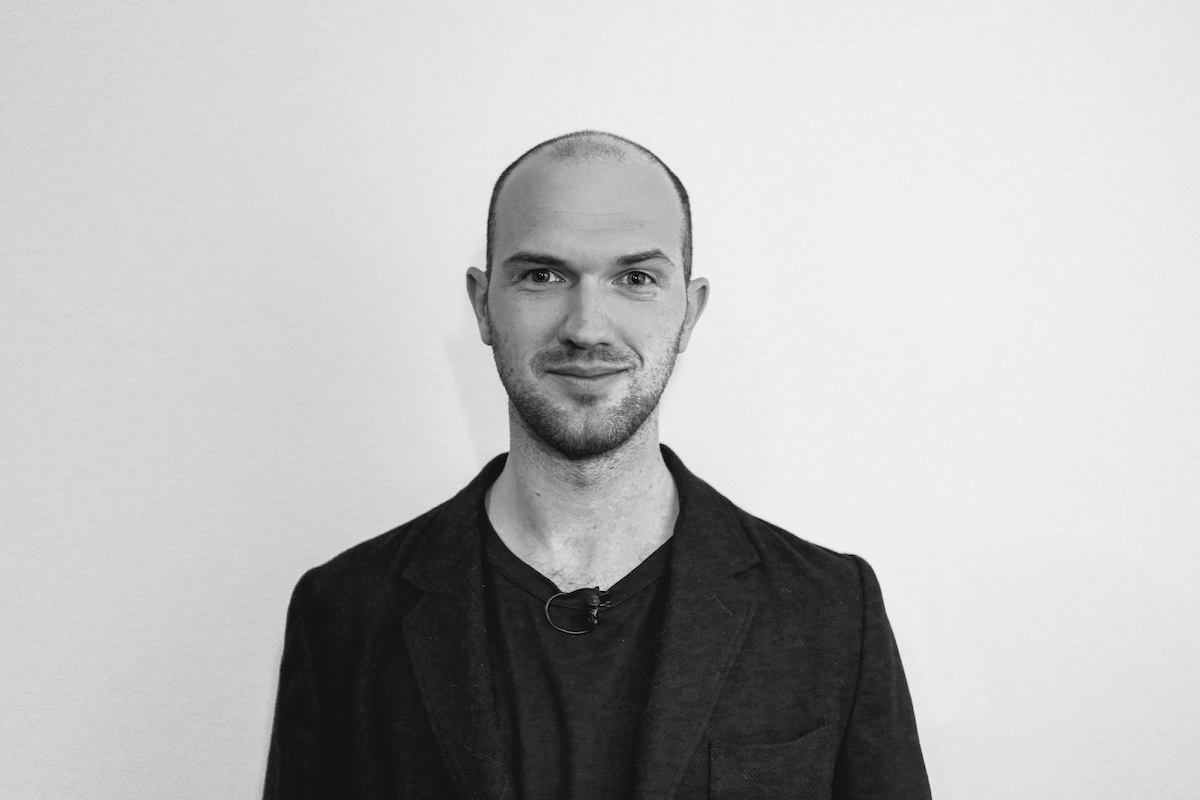 Tim Noakes has been with the youth culture magazine Dazed, in some capacity, since 2001. 2001! Starting out as an intern whilst still at university, he rose up under the editorship of Jefferson Hack and fashion photographer Rankin, in an editorial environment where anything seemed possible—and still does. "If you have a unique idea and an anarchic approach to storytelling, you can make a real impact on youth culture around the world," Noakes says.
It helps that Dazed has a global network of correspondents who not only report on the cutting edge but often do it in an unexpected way. Features aren't just about so-and-so's new project; they are collaborative exercises that showcase subjects in a new light and create viral content in the process.
Naturally, we had to grill Noakes about how his team does that, as well as mine this Zeitgeisty man for his picks in music, media and travel. He set us straight from his office in London and we took voracious notes.
You encourage your team to create culture, not just report on it. What does that mean and how do you do that?
We have to report on culture, because that's what websites and magazines do; people want to know what the hottest tracks are, what the coolest film is and so on. But what we also love to do is actually collaborate with the artists who are pushing the boundaries of culture. Instead of just reporting on them, we'd rather work with them to create an exclusive film or music video for example. When a new issue of the print magazine comes out, we try and create a digital project with the cover star and portray them in a light that you've never seen them in before, like the "Burn Book" video we did with Kendall Jenner.
Our last issue had Maisie Williams (Arya Stark) on the cover. The thematic was "State of the Nation"—the aim was to show the most inspiring young British talent in the lead up to the General Election, as we felt that their voices weren't being reflected in the political agenda. We wanted to give as many of these amazing creatives a platform to show the real state of British culture right now. Instead of just doing a video interview with Maisie talking about Game of Thrones, we thought, "How can we make something different?" We have this cool girl, she's about to turn 18 just in time for the General Election and is a rebel. How do we highlight our thematic and get involved with the political discussion in a fun, but meaningful way? So we came up with this idea of getting Maisie to do an alternative punk political broadcast and to have her tick off politicians and terrible celebs on her kill list. It was our way of making Westminster and the world sit up and listen to the issues that are really affecting the kids of the UK. And also have a bit of a laugh in the process.
It's tongue-in-cheek, but it's also [saying that] this is a generation that can't be ignored. You need to listen to them if you want to stay in power.
Everything we do is about putting a Dazed spin on every story. [Other] magazines and websites might be like, "Oh cool, we got Kanye West, let's do a behind the scenes video of him at a photo shoot." For me, that's backwards-looking. We'd much rather hire a new director to create an original short film with high production values that the artist would be happy to put it out as a new piece of work themselves. We started this last year with FKA twigs, commissioning her to create two brand new films that she co-directed. She did a new dance piece soundtracked by an exclusive song she had made for us. For the audience it was a brand new FKA twigs music video, but it was commissioned by Dazed to support our cover.
What have been some of the most successful issues under your editorship and why do you think that is?
One of the first issues I edited featured Iris Apfel on the cover. It was all about confounding people's expectations of modern art and fashion. Most youth culture magazines would never put anyone over the age of, you know, 30 or so on the cover. So we put an octogenarian on the cover, looking like the coolest person on the planet. It just snapped people out of their comfort zone.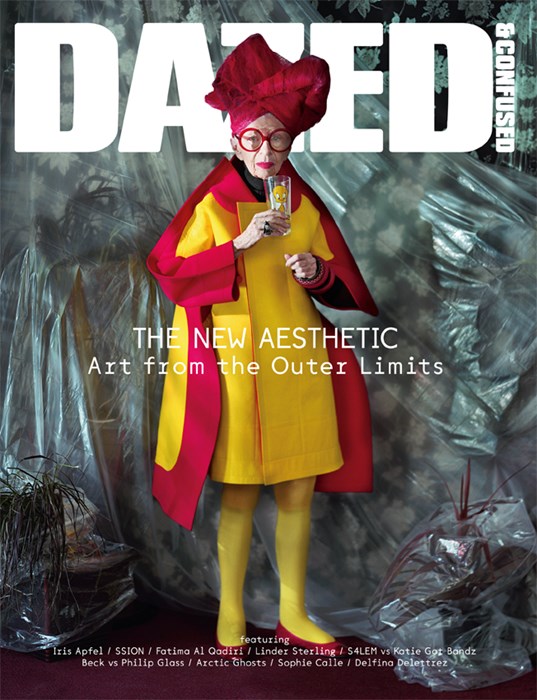 Obviously, the Lupita Nyong'o issue—our first "Girls Rule the World" issue—last year was a huge success. When we put someone on the cover, the aim is to disrupt the cultural discussion. Will they inspire you to get up and create? No one had put Lupita on a single cover before us and she really represented the young, strong, fearless, empowered feminist thematic of the issue. It's such a powerful image of her—in complete control of her destiny and not afraid to take on one of the most brutal roles in modern cinematic history [in 12 Years a Slave]. When it came out no one really knew who she was, but the magazine flew off the shelves because the image was so strong. Two months afterwards, she won the Oscar.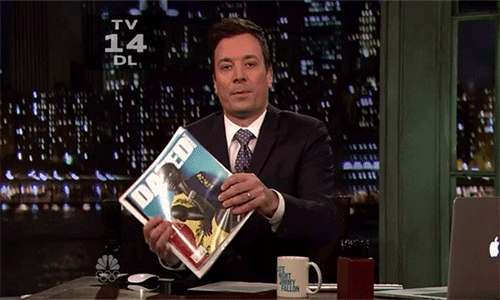 When you cover the cutting edge, how do you know when it's the right time to cover something versus it being too late?
You just have to trust your instincts and the team around you—you've got to believe in their taste and what they've got to say. If you think about it too much, you'll convince yourself not to do something. If it's an original story or a way to portray someone that you've never seen before or you're introducing someone for the very first time…you have a winner in my book.
How about London—is it still one of the coolest places on Earth?
The weather is! What a British thing to say. I love London. I've lived here all of my adult life. It's the center of all radical youth culture and really sets its own agenda. The UK has had a lot of up and downs culturally, economically and politically in the last few years. But what we are seeing is a new generation of people who are creating totally original new art, fashion and music and really inspiring their peers to get out there and create. It's inspiring the older generation as well. I love New York and I love L.A. But London is the place to be right now.
What about less-heralded cities that have a vibrant underground and are on the up and up?
Funny you should say that. I literally just got back from Detroit a few days ago. It was sobering to go to a bankrupt city and see so many vacant houses and burnt out factories—this massive ghost town. But at the same time, there were some great clubs, and I visited this factory by a watchmaker called Shinola. Their workforce has grown three fold in the last couple of years. They're giving the youth of Detroit an opportunity to get a job that's skillful, and creates beautiful products. Below them is an art college and there are loads of smaller art communities popping up around the city too because it's one of the few left in America where they can actually afford to rent or buy a big place. So on the one hand you can see the awful economic state of this once-great city. But at the same time you can see it's definitely going to rise up again. I can't wait to see what the next chapter in Detroit's history is going to be, especially in the arts and music scene.
What do you read to stay in the know?
I'm a voracious reader. I love Reddit, The Daily Dot, The Verge, Pitchfork, Nowness…Our sister site AnOther just re-launched and it's beautiful. I'm also a big fan of Penguin books. They have published a little print magazine called The Reader and it's my favorite new magazine of the last couple of years. The novelists who really inspire me are Sam Lipsyte, Brian Aldiss, J.G. Ballard, David Pinner, those kind of people. For some reason I'm drawn to the beauty of brutalist architecture and dystopian dramas…maybe it's because I've lived in the East End so long! I'm a massive film fan and always look to cinema for inspiration: Tim Burton, John Carpenter, Paul Thomas Anderson, Alex Garland. One of my favorite things in the world is my Kobo eReader: I download so many articles from The New Yorker to Vox, and even Buzzfeed, Vulture, Complex…I love how I can read novels and the best of the Internet without getting distracted by social media or email. And of course, I love reading Flipboard. I think it's amazing. I've been a massive fan for many years. It's cool how it doesn't try to replace magazines, but lets you create your own. Everyone can be an editor on Flipboard. I think that's fascinating. You can create your own way of browsing and tailor make a magazine to exactly what you want. That was unthinkable a few years ago.
Cool, thanks for saying that. And how about music—who do you think everyone should be listening to right now?
I listen to a lot of electronic music for my monthly Synth Hero radio show on NTS, but other than that I'm really into Leikeli47. She's a rapper out of east New York and she is just on another level. She wears a ski mask constantly over her face, makes some of the hardest beats you've ever heard, and directs the coolest videos. Everyone who reads this needs to go check out her song "Fuck the Summer Up"—because if that doesn't get you hyped up, I have no idea what will.
You can read DAZED on Flipboard.
~MiaQ is reading the music blogs topic
FOLLOW US ON:
FLIPBOARD / TWITTER / INSTAGRAM / FACEBOOK / GOOGLE+ / TUMBLR / YOUTUBE / SOUNDCLOUD / PINTEREST / MEDIUM