Make Your Own Flipboard Sections With Twitter Lists
Inside Flipboard / July 17, 2012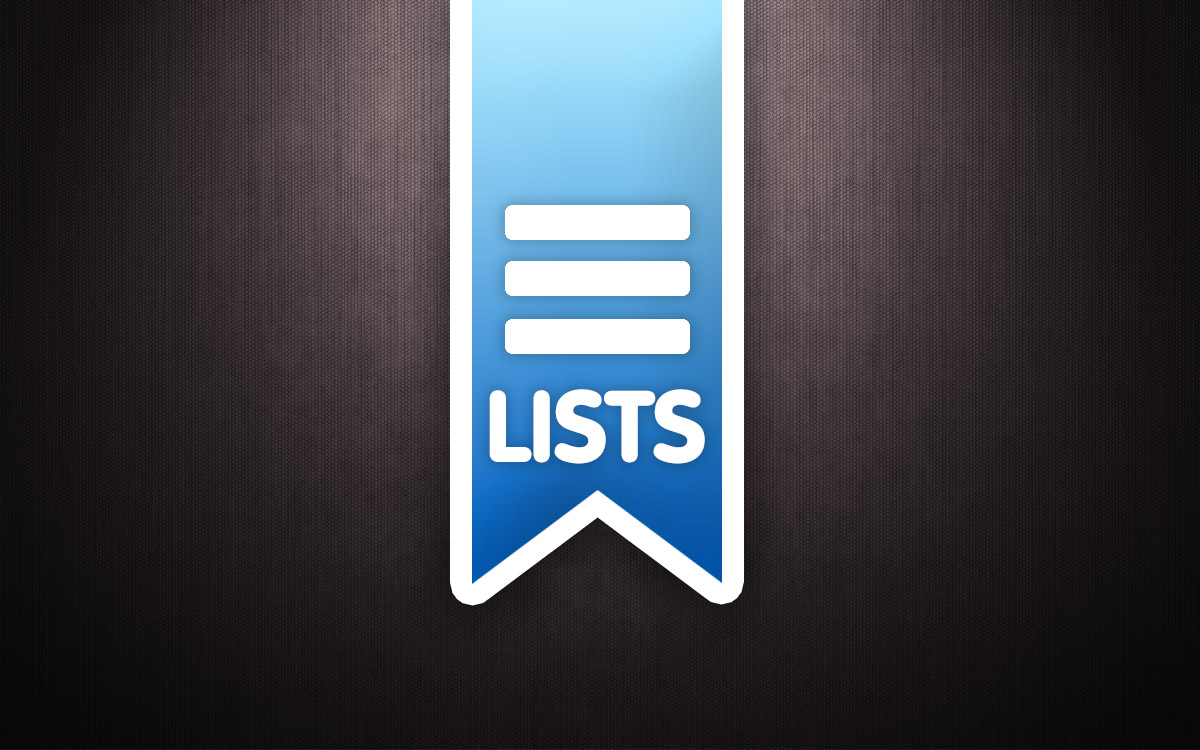 Twitter lists are an effective way of organizing the people you follow on Twitter, whether it's news outlets, athletes, design blogs, or just family and friends. They also bring even more customization potential to your Flipboard, allowing you to create sections around interests and Twitter users you care about. Flip on for the details on how to build, follow and enjoy Twitter lists on Flipboard.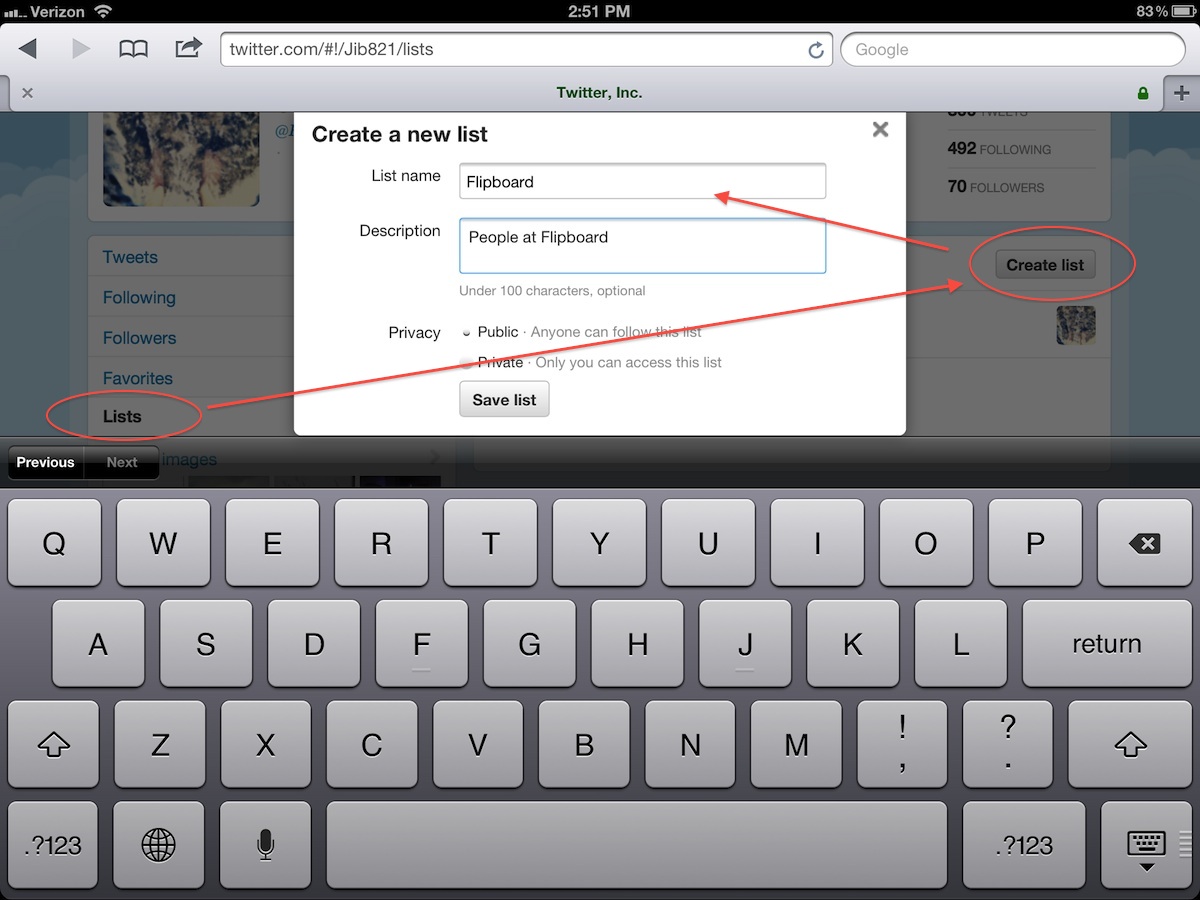 Creating a List: After logging into your Twitter account and tapping "View my profile page," go to the tab that says "Lists." Here, you will see a button that says "Create list." Tap that and give a name to your list. You can also provide a list description and decide whether to make this list public.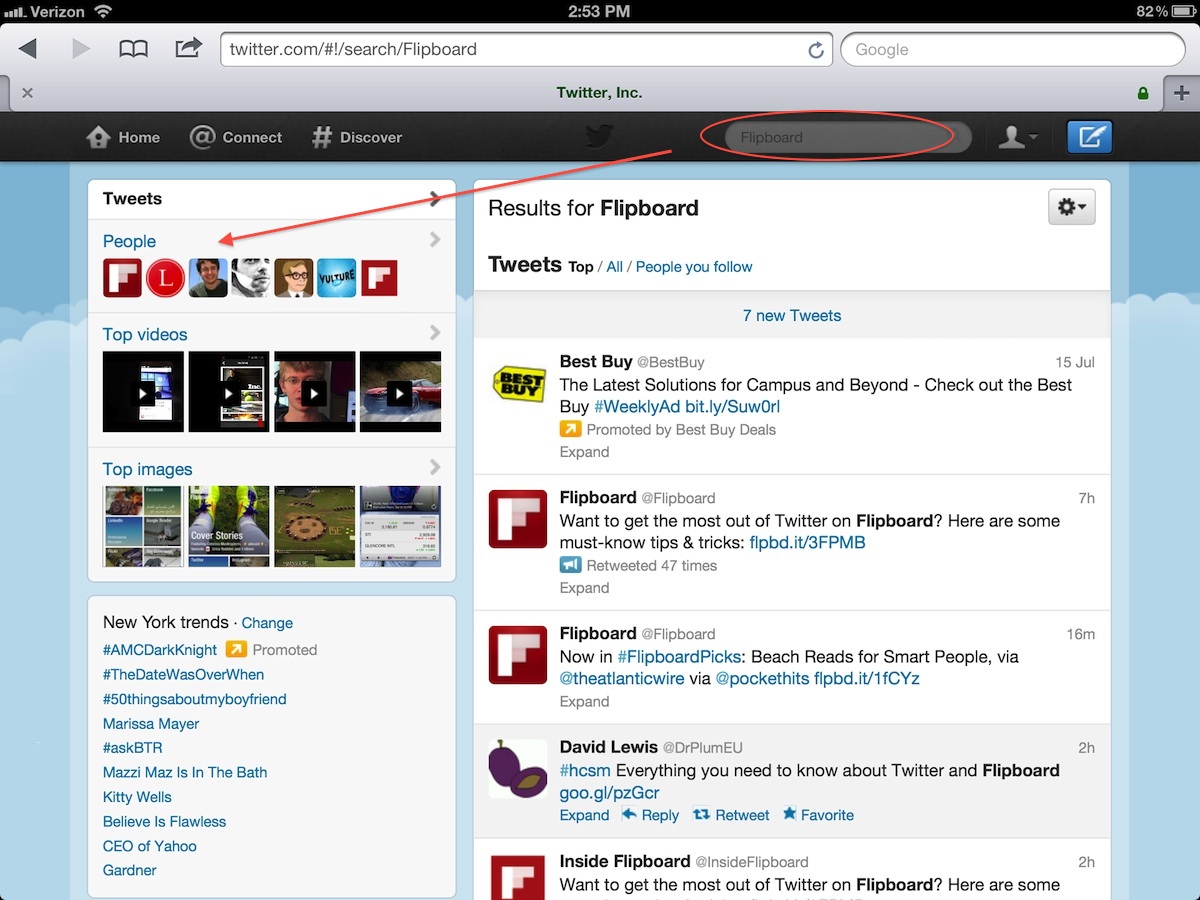 Search for Sources: Now that you created your list, it's time to add sources to follow. Go to the search bar at the top of the page, where you can enter Twitter handles or a query topic. For example, if you type in a search term like "Flipboard" and tap "People" on the left column, you'll be able to browse through Twitter users related to the search.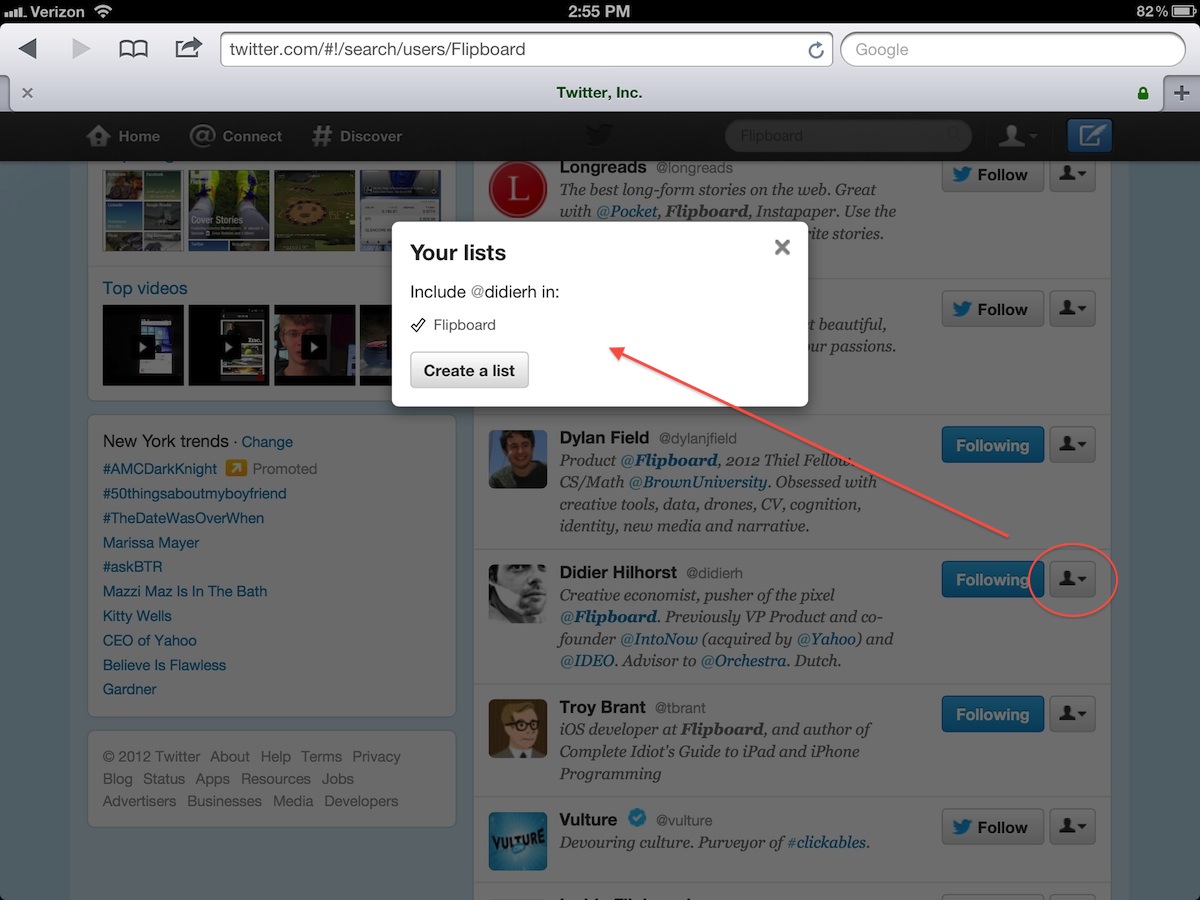 Adding and Removing Sources: To add a source to your list, tap or click on the avatar icon. A drop-down list will appear, after which you should tap "Add or remove from lists." From here, you can add the source to your list by checking the box. You can also remove a source from the list by going through the same process and unchecking the box.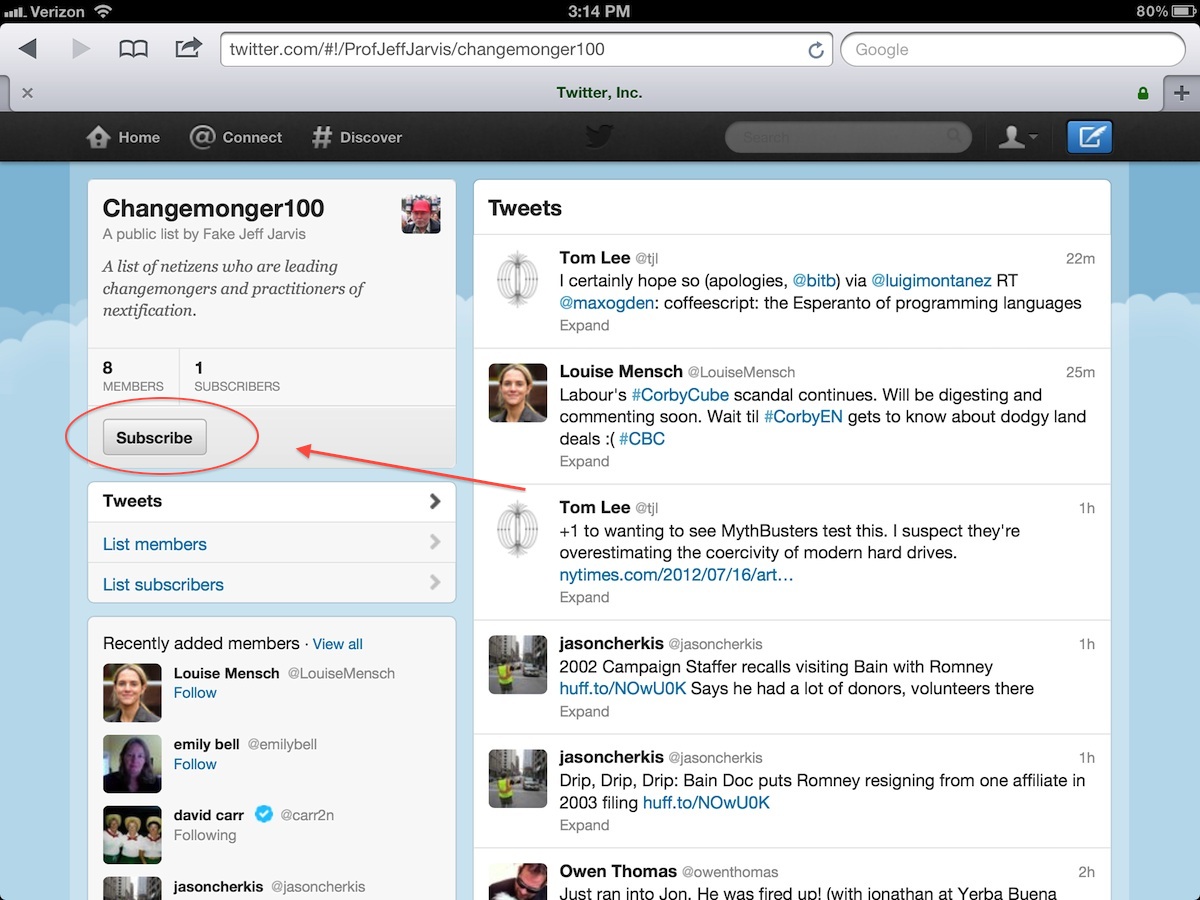 Following Lists: Want to follow a list someone else has made? Go to the Twitter profile page of that user and then tap "Lists." From here, decide which list you want to follow, click on it, and then hit the subscribe button located towards the top left corner of the page.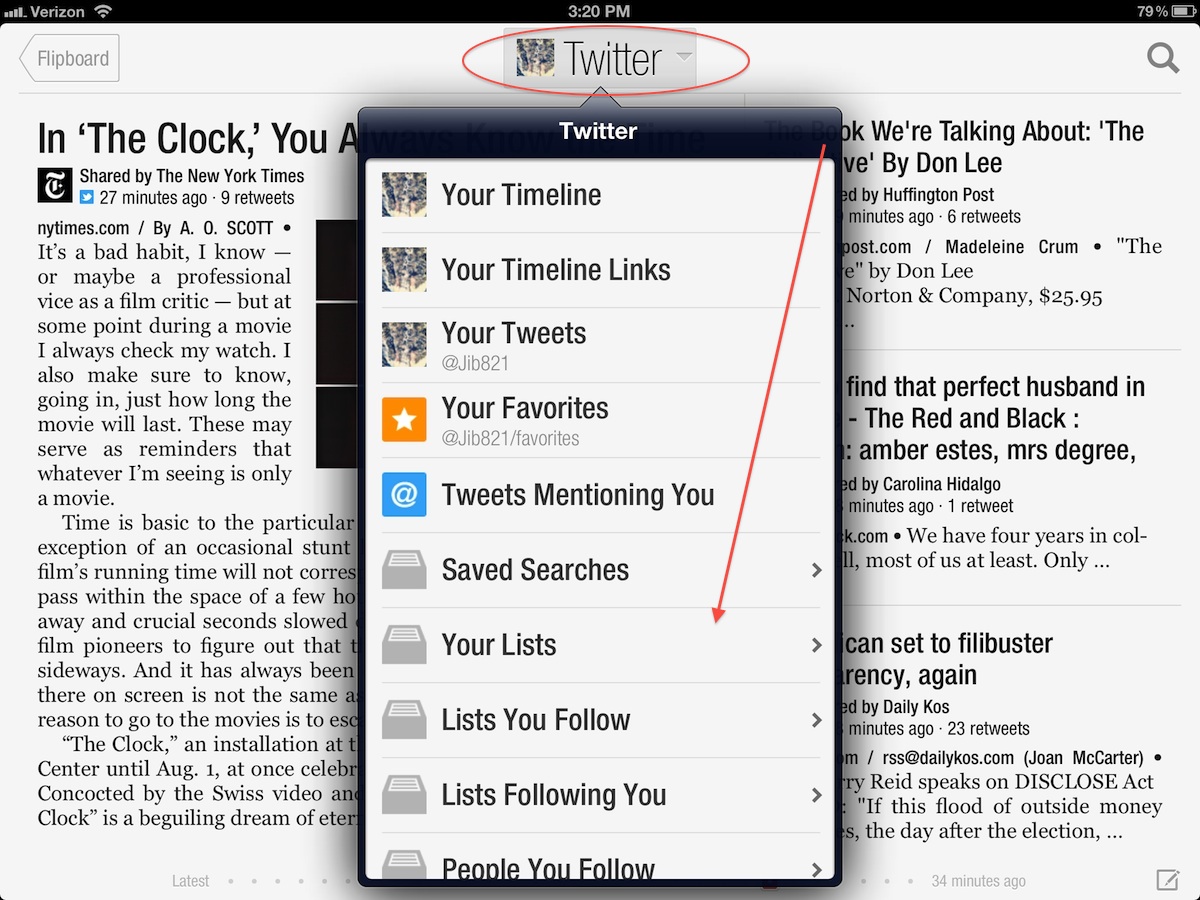 View Lists on Flipboard: Tap the red ribbon to open the Content Guide and log into Twitter. (Go to "Accounts" and enter your credentials). After you've logged in, you'll be able to view any list you've created and followed, as well as any lists that you're included in ("Your Lists"). You can also access these lists while reading any Twitter feed by tapping on the inverted arrow at the top of the section. Here you'll get a drop-down of all the lists and streams you can access via your Twitter account.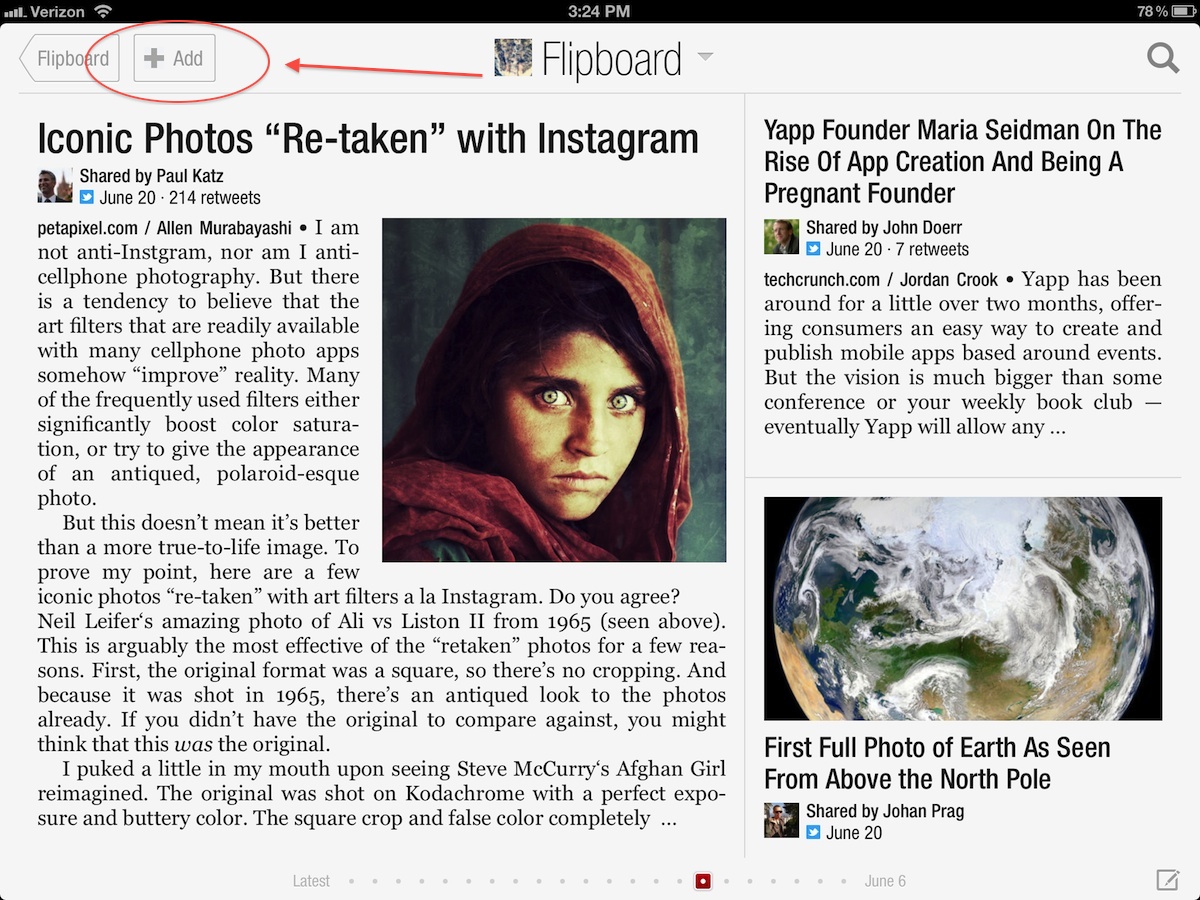 Add a List to Your Flipboard: You can add any Twitter list as a favorite by opening the section and tapping "+Add" in the top left corner. It will be added to the first three pages of your tiles (if you have less than 21 tiles) or tap the red ribbon to find it in the "Your Flipboard" list.