Gilt Taste Brings Its Flavor to Flipboard
Inside Flipboard / November 22, 2011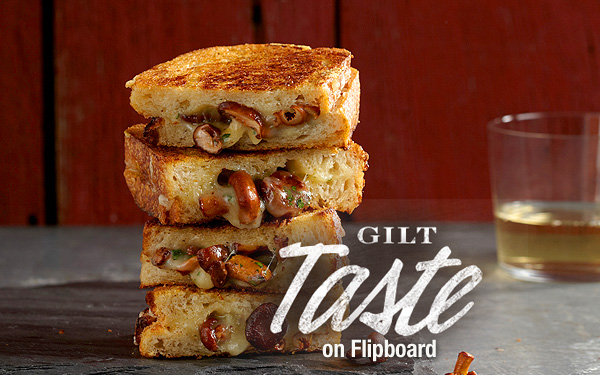 It's often occurred to us that food blogs and photography look good enough to eat on Flipboard. Wouldn't it be cool to actually be able to buy some of the things you see here? Starting with the launch today of Gilt Taste, an online magazine and market for food and wine lovers, you can not only ogle food and wine from top artisans around the world, you can buy it too.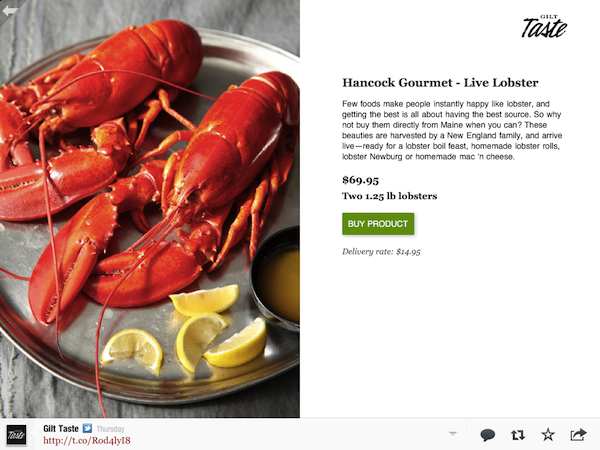 Gilt Taste is the first Flipboard section to marry content and commerce. With noted food writer/editor Ruth Reichl on board as Editorial Advisor, Gilt Taste offers a carefully curated selection of gourmet products accompanied by interesting stories about the food and its origins, as well as gorgeous photography. If you see something you'd like to try, select "Buy Product" to get it shipped to your home.
Tap on the button below to see what happens when beautiful food meets up with social media and shopping, all in a magazine format. Just in time for the holidays.
~MiaQ
featured@flipboard.com
facebook.com/flipboard
@flipboard