Flipboard Launches on iPhone in China, Makes Sina Weibo and Renren Available Worldwide
Inside Flipboard / March 21, 2012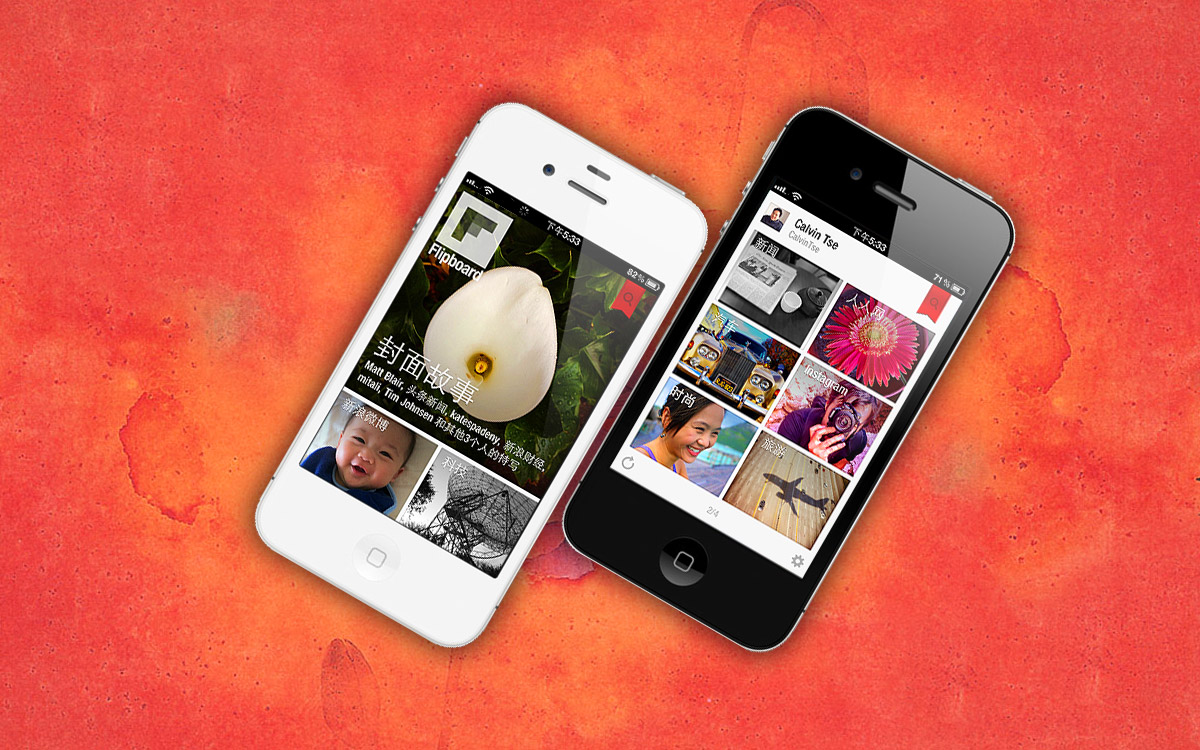 Today, Flipboard expands to the iPhone and iPod Touch in China.
The new Chinese edition adds Cover Stories to the Flipboard of Chinese readers, giving them a single place to discover some of the most interesting news and updates being shared now via popular social networks like Sina Weibo and Renren. Cover Stories learns from a reader's interactions with the content and offers a quick shortcut to the day's essential posts.
For even more recommended content, Chinese fans can tap on the red ribbon for hundreds of sources selected for them. There are articles and updates from publishers like VOGUE, Esquire and Cosmopolitan China, content from services like Youku and Douban, popular celebrities' Weibo feeds, beautiful design blogs, and much more.
And now readers outside of China can enjoy Chinese content from Sina Weibo and Renren, too. By tapping on the red ribbon, any Flipboard fan can connect Flipboard to their Weibo and Renren accounts, as well as enjoy all the content in the China edition of the Content Guide. Tap "Accounts" to access the new social networks and "This Week" to select your country's Content Guide edition.

~The Flipboard Team
featured@flipboard.com
facebook.com/flipboard
@flipboard