Exploring Twitter Hashtags and Handles on Flipboard
Inside Flipboard / July 18, 2012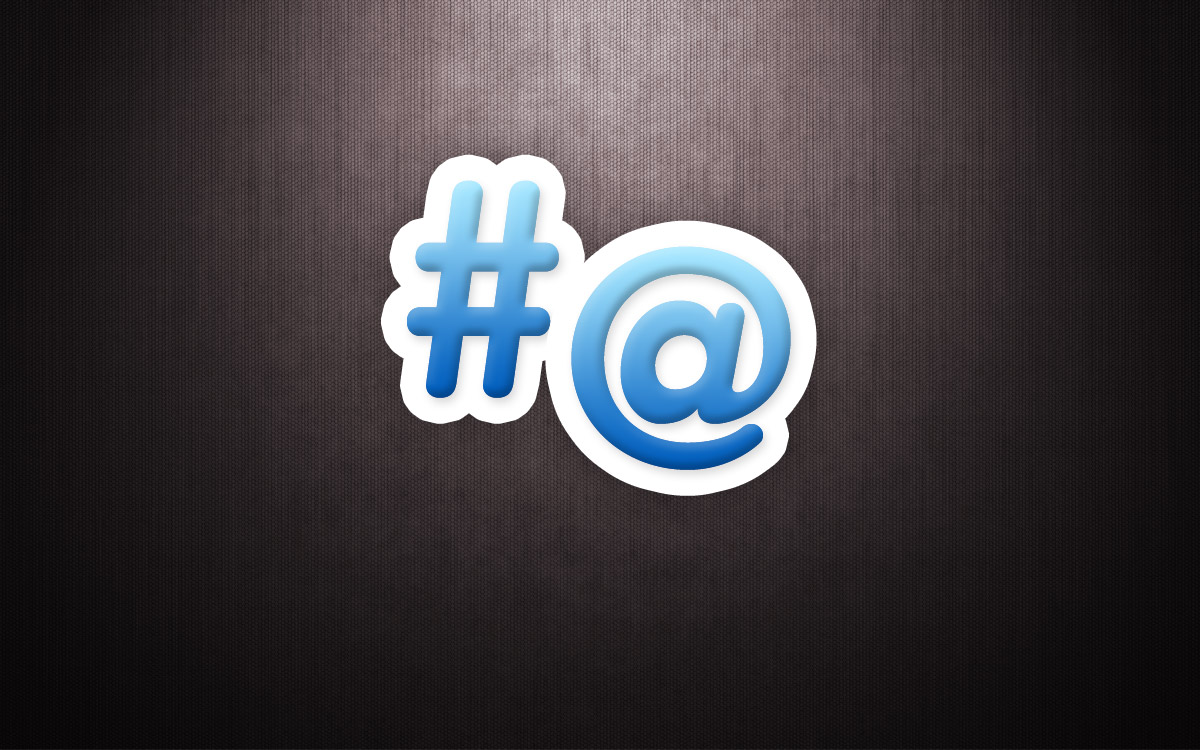 Earlier this week in Inside Flipboard, we reviewed the basics of using your Twitter account on Flipboard, as well as everything you wanted to know about building Twitter lists. Today's post is devoted to searching Twitter on Flipboard, in the hunt for people you want to follow and great stuff to read.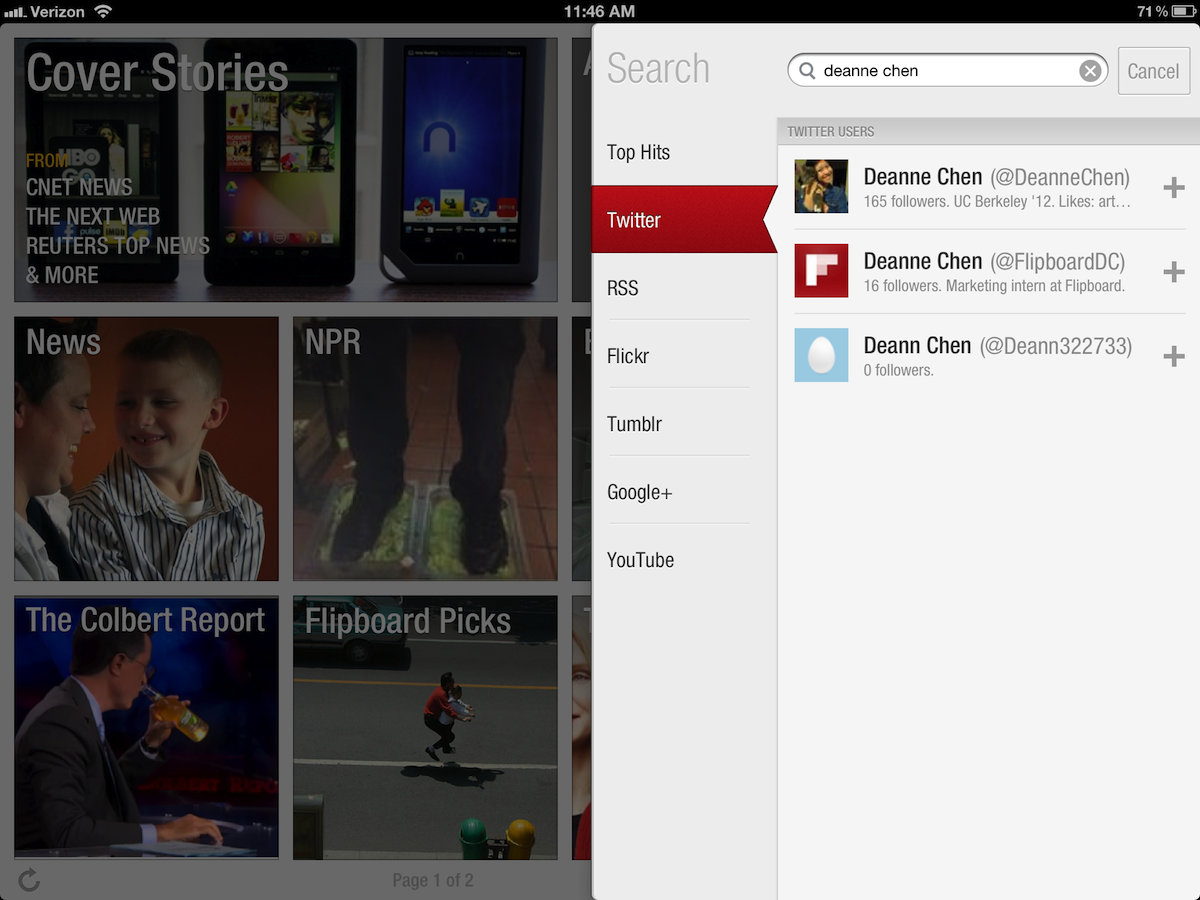 See Yourself on Flipboard: Let's start with the basics: Tap the red ribbon and search for your name. Tap on your name, and the things you've tweeted will appear, laid out in a magazine format.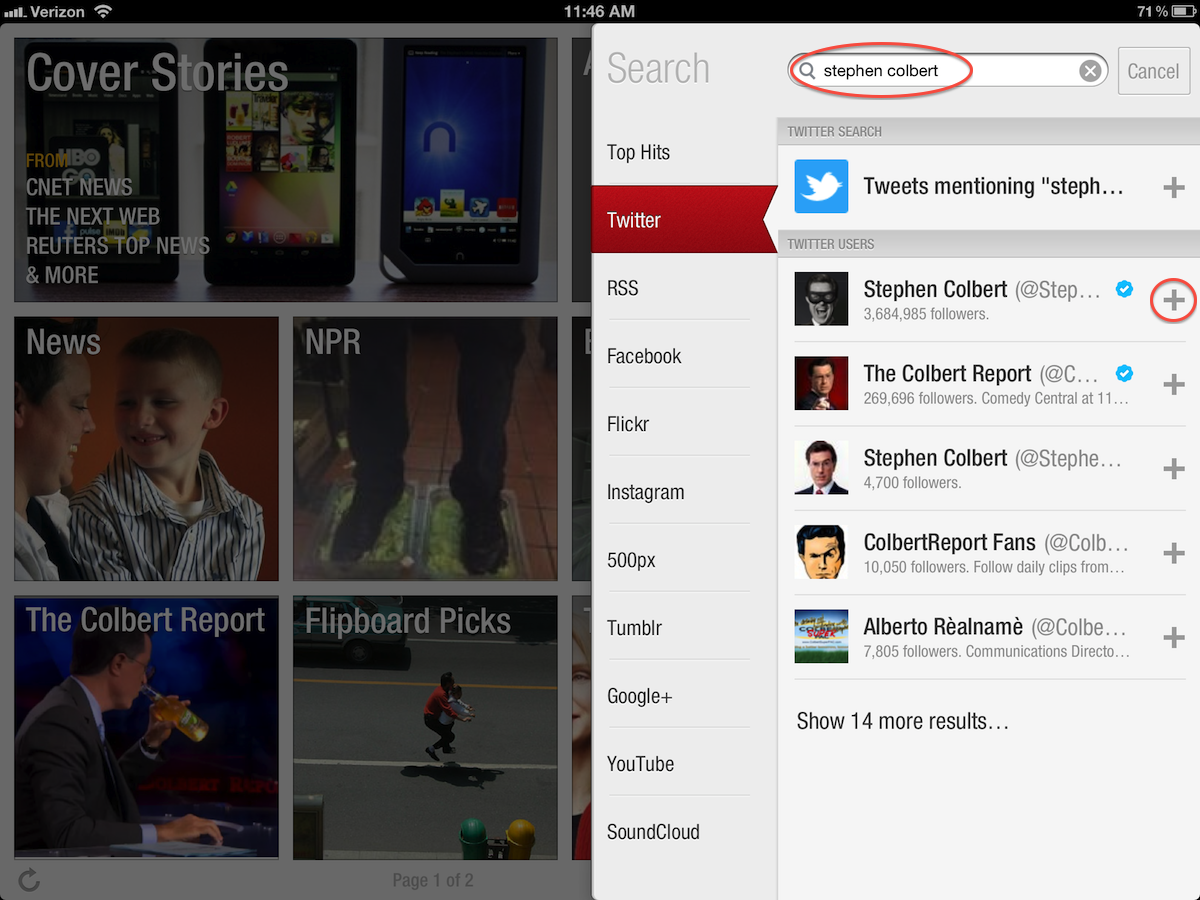 Find People You Care About: Next, search for others you want to follow or whose tweets you'd like to read. You can type their names, or their Twitter handles, preceded by the @ (ie, @StephenAtHome). Tap the + button to add their tweets to your Flipboard as a section, or tap on their name to open their section. Or, from an article someone has shared via Twitter, tap their avatar to follow them on Flipboard via Twitter.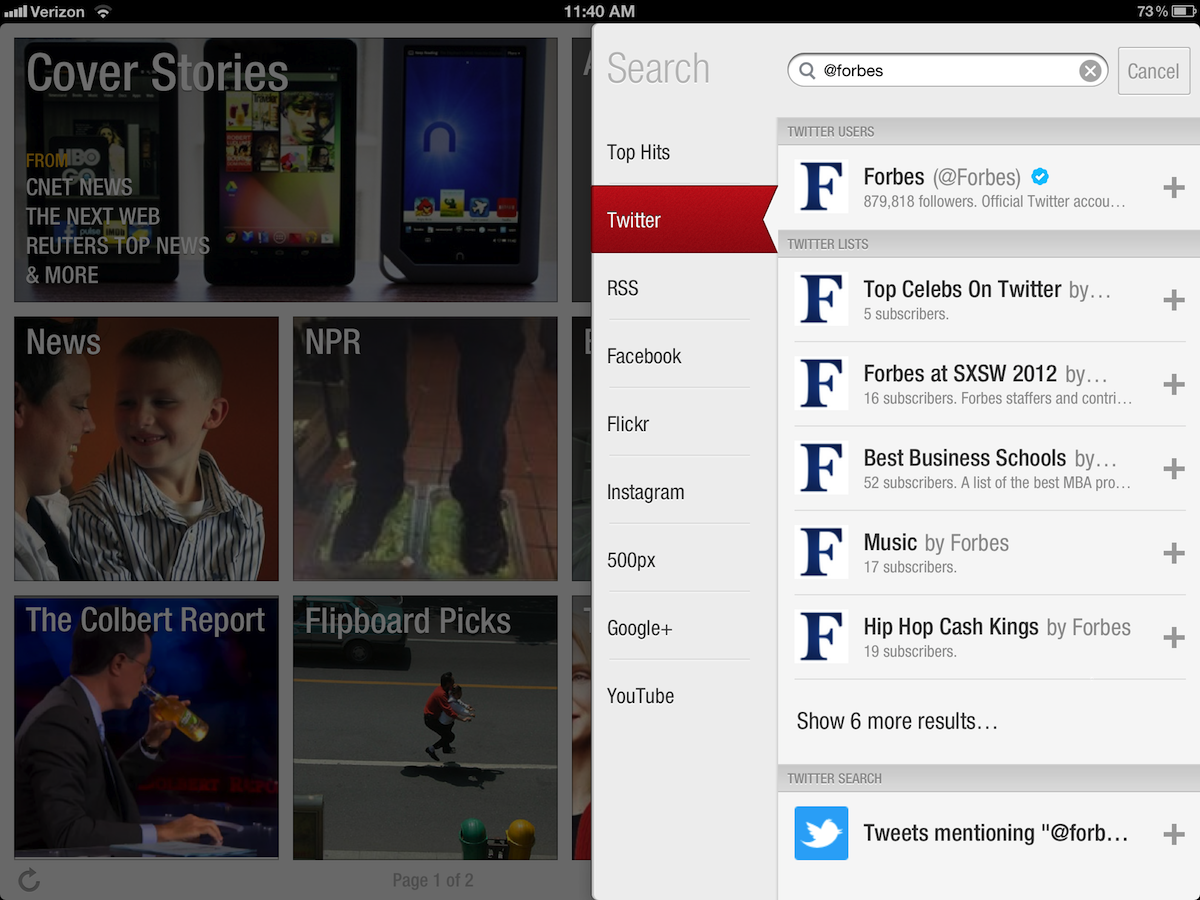 Explore Twitter Lists: If you do enter someone's Twitter name with the @, you'll also see all the Twitter lists they've created on their account. (For more details about building your own Twitter lists and adding them to Flipboard, see this post.)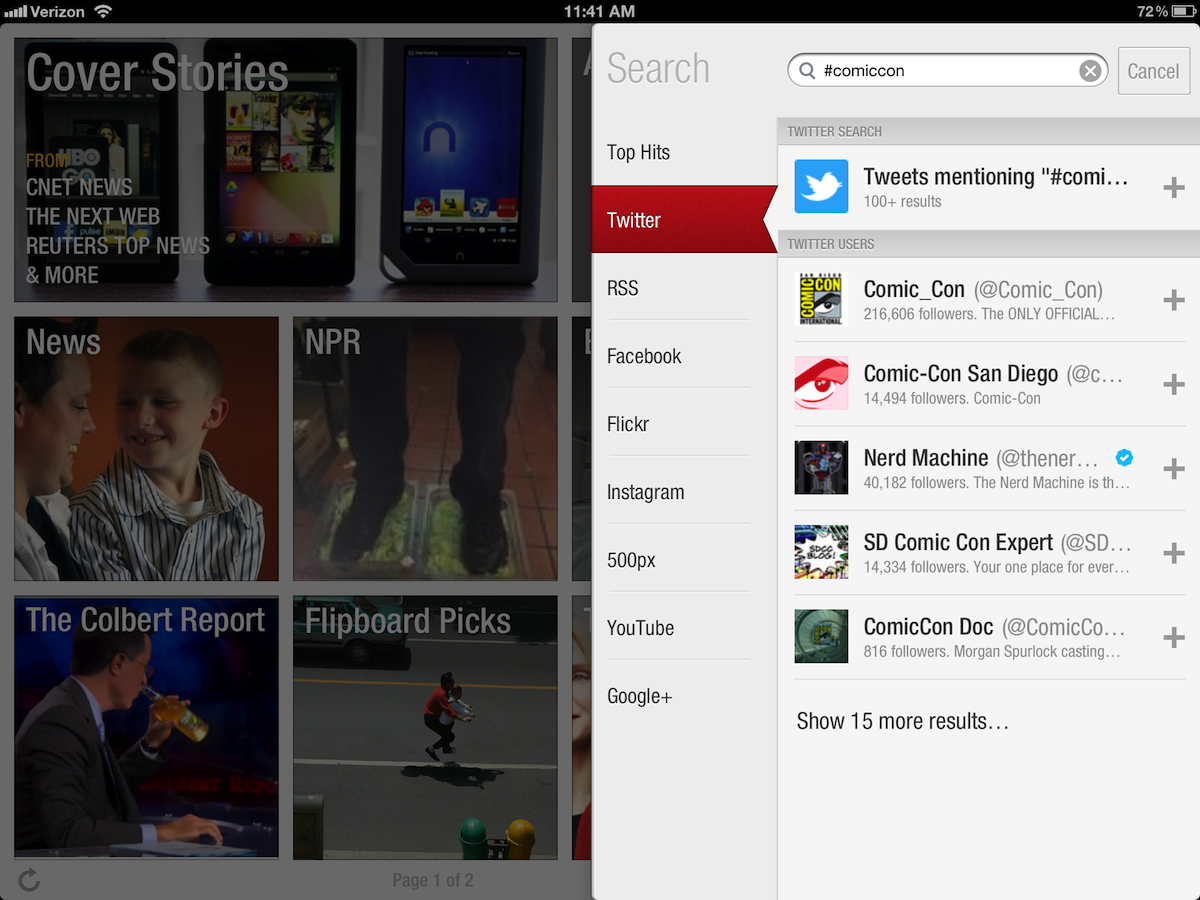 Search for Topics or Hashtags: By putting a hashtag (#) in front of a word, Twitter users cluster content around themes into a single feed. Tap the red ribbon to search for any topic or hashtag. In the Twitter results, you'll see "Tweets mentioning…" which compiles all tweets with the keyword into a single section.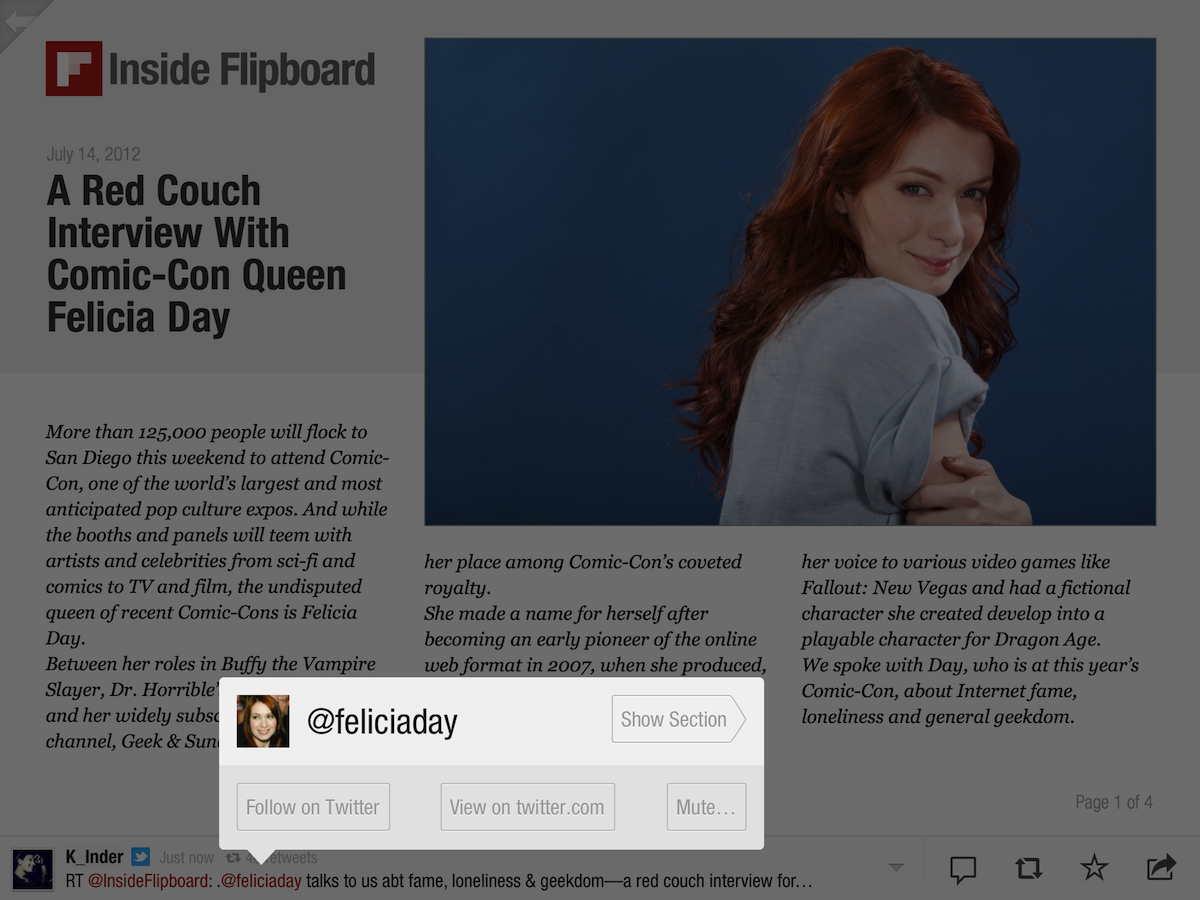 Surfing Handles and Hashtags: Anytime you see a handle or hashtag within a status update, tap on it to surf to a section devoted to that topic or person. Find something or someone you like, tap "+Add" in the top left to save to your Flipboard.