Daily Edition Top 10 (Week of September 7, 2015)
Gabriella Schwarz / September 12, 2015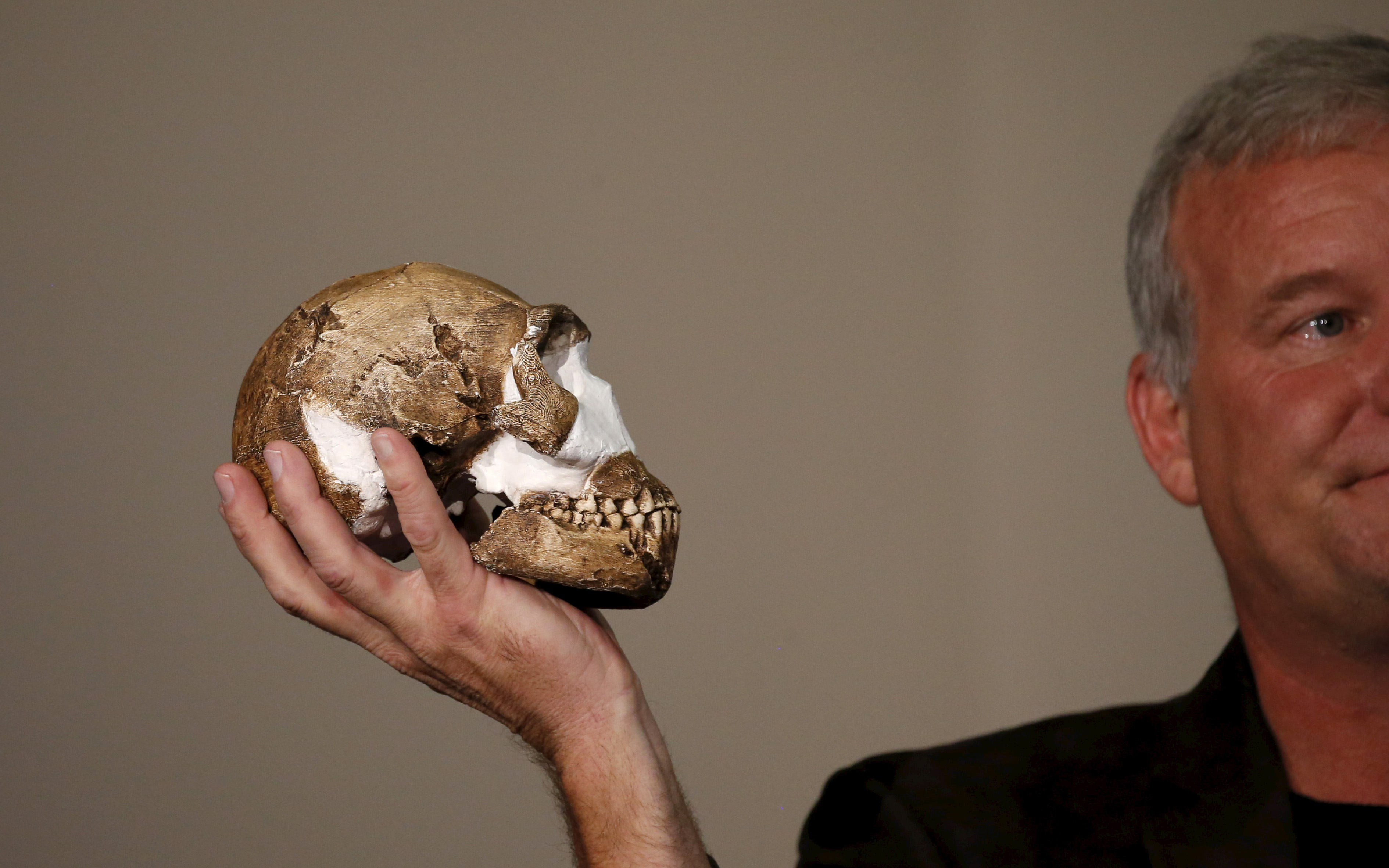 This week we witnessed a newly discovered human ancestor, Queen Elizabeth II becoming the longest serving British monarch and a continuing refugee crisis in Syria. It ended on a somber and reflective note with the anniversary of the attacks on September 11, 2001. Read our heavy and lighter picks from this week's Daily Edition.
1. 7 key questions about our newly discovered human ancestor, answered – Mashable, Andrew Freedman
Top line: "The findings, published in the journal eLife and reported in the October issue of National Geographic, detail the new species, known as Homo naledi, which was found in a remote cave chamber that also contains many other bones yet to be investigated."
Topic to follow: Evolution
2. 9/10: The Day Before – The Daily Beast, Aaron Hicklin
Top line: "Even under usual circumstances, you would have been hard pressed to remember anything about September 10 that was out of the ordinary, and yet it was the day that would come to crystalize the quality and value of what had gone before, if only we had known it at the time."
Topic to follow: Terrorism
3. Six Syrians on the hardest part of their journey to Europe – The Washington Post, Anthony Faiola and Griff Witte
Top line: "Ahmed Al Nassaf, 23…Most difficult part of the journey: Crossing into Hungary. 'The first time we tried, the police wouldn't let us. We had women and babies with us. We were in the forest at night. We said 'Please, let us go.' But they screamed at us and told us, 'No, you can't go.' They were trying to kill our dream. They don't know that this is our last hope.'"
Topic to follow: Immigration
4. Queen Elizabeth II: The platinum monarch? – CNN, Victoria Arbiter
Top line: "Elizabeth is the nation's 40th monarch and only the sixth queen since William the Conqueror took the crown over 1,000 years ago. Her rule has seen 12 British Prime Ministers, 12 U.S. Presidents and seven Popes in office."
Topic to follow: Queen Elizabeth II
5. Is College Tuition Really Too High? – The New York Times, Adam Davidson
Top line: "Tuition at a private university is now roughly three times as expensive as it was in 1974, costing an average of $31,000 a year; public tuition, at $9,000, has risen by nearly four times. This is a painful bill for all but the very richest. For the average American household that doesn't receive a lot of financial aid, higher education is simply out of reach."
Topic to follow: Tuition
6. Spygate to Deflategate: Inside what split the NFL and Patriots apart – ESPN, Tom Brady
Top line: "In his 40-page decision on Sept. 3 that vacated Brady's suspension over Deflategate, Judge Richard M. Berman rebuked Goodell and the NFL, saying that the commissioner had "dispensed his own brand of industrial justice." Columnists, analysts and even some NFL players immediately pounced, racing to proclaim that Goodell finally had suffered a crushing, perhaps legacy-defining defeat. From the Saints' Bountygate scandal through Deflategate, Goodell is 0-5 on appeals of his high-profile disciplinary decisions. Even an influential team owner, Arthur Blank of the Falcons, publicly said Goodell's absolute disciplinary power should be reconsidered, an extraordinary proposal that quickly gained momentum."
Topic to follow: NFL
7. The Lost, True Story Of The CIA's Greatest Basketball Coach – BuzzFeed, Shaun Raviv
Top line: "At first, Mullen told me he was in Kampala as 'just another set of eyes and ears' for the CIA, but he quickly corrected himself. 'That's probably a little too cute,' he admitted. 'I was actually managing a ring of assets, as we called them. Some people call them a spy ring.' His assets were mostly Ugandans recruited to help gather information on the Russians living in Kampala in order to turn them into double agents. Not all of them understood what they were doing or whom they were doing it for. In the agency, Mullen said, 'you recruit all kinds of people who don't even know they're recruited or why.'"
Topic to follow: CIA
8. The best (and worst) ways to spot a liar – BBC, David Robson
Top line: "The main thing to remember is to keep an open mind and not to jump to early conclusions: just because someone looks nervous, or struggles to remember a crucial detail, does not mean they are guilty. Instead, you should be looking for more general inconsistencies."
Topic to follow: The Brain
9. How mindfulness plays havoc with memory – The Telegraph, Sarah Knapton
Top line: "The practice, which emphasises paying deliberate attention to the present moment, can implant false memories, a study found. Participants who engaged in a 15-minute meditation sessions were less able to distinguish between words they had seen written down, and those they had only thought about in their heads."
Topic to follow: Meditation
10. Here are this fall's most important TV premiere dates – Business Insider Jethro Nededog
Topic to follow: TV
Read The Daily Edition throughout the week for your news updates.
~GabyS is reading "U.S. Open 2015"
GET FLIPBOARD ON:
iOS / ANDROID / WINDOWS / WEB
FOLLOW US ON:
FLIPBOARD / TWITTER / INSTAGRAM / FACEBOOK / GOOGLE+ / TUMBLR / YOUTUBE / SOUNDCLOUD / PINTEREST / MEDIUM