Daily Edition Top 10 (Week of October 19, 2015)
Gabriella Schwarz / October 24, 2015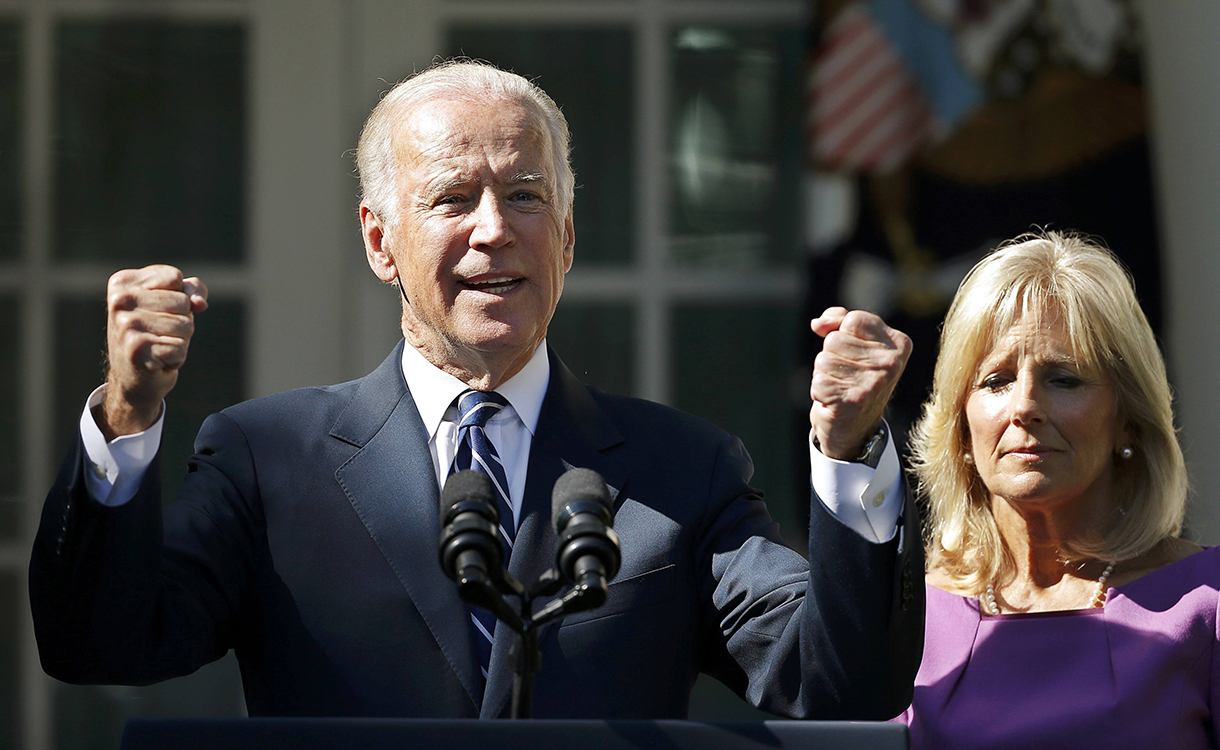 The week ended with Hurricane Patricia making landfall. While the destruction is being assessed, you can follow the Hurricanes topic for the latest. Below are some of the other biggest stories of the week that appeared in The Daily Edition, including Vice President Joe Biden's decision not to run for president, takeaways from Hillary Clinton's marathon Benghazi testimony and what we learned about the hack of CIA Director John Brennan's email. Read some of our top picks from the week that was.
1. 5 takeaways from Biden's not-quite-campaign – Politico, Glenn Thrush
Top line: "1. It was never going to happen…2. The GOP is bummed he's out…3. He wouldn't have been a great candidate anyway…4. Don't expect a Clinton endorsement anytime soon…5. Elizabeth Warren is the only one left."
Topic to follow: Joe Biden
2. 11 Benghazi takeaways: One for each hour – CNN, Eric Bradner, Tal Kopan, Jeff Zeleny and Stephen Collinson
Top line: "The panel's seven Republicans tried to prove Clinton ignored U.S. Ambassador to Libya Chris Stevens' requests for additional security before the September 11, 2012, attacks during which Stevens and three other Americans were killed. But Clinton — seeking an October trifecta after delivering a strong performance in the first Democratic presidential debate last week and then watching Vice President Joe Biden decide to sit out the race, bolstering her chances at the party's nomination — gave them little new fodder."
Topic to follow: Hillary Clinton
3. What we know about the spreadsheet a hacker claims to have stolen from CIA director John Brennan's email account – Quartz, David Yanofsky
Top line: A hacker claims to have accessed the personal email account of John Brennan, director of the US Central Intelligence Agency. In a Twitter post that is no longer available, the hacker posted an image of what appears to be a spreadsheet containing the personal information of a number of government officials, including Brennan. The CIA said it was investigating but wouldn't confirm if the account was legitimate. The hacker, who claims to be 15 years old, told Motherboard that getting into Brennan's email, where he claims to have found the spreadsheet, was "not hard at all."
Topic to follow: Cybersecurity
4. Bashar al-Assad Finds Chilly Embrace in Moscow Trip – The New York Times, Steven Lee Myers and Anne Barnard
Top line: "…the two presidents have bound themselves together in an alliance that reflects not only the urgent priority of salvaging the crumbling central government in Syria, but also each man's eroded standing on the international stage."
Topic to follow: Vladimir Putin
5. She Kills People From 7,850 Miles Away – The Daily Beast, Kevin Maurer
Top line: "'I understand there is an intimacy you get with your target,' Sparkle [drone operator] said. 'However, you're a bad guy and you're doing bad things to the people I am here to support. We just don't go out there and shoot stuff. There is a reason. They are always associated with some part of hurting our friendly forces. At the end of the day, when you boil it down to that one point, the rest of it goes out the window.'"
Topic to follow: Drones
6. Say Hello to the First New U.S. Nuclear Plant in Almost 20 Years – CityLab, Julian Spector
Top line: "But Thursday, Watts Bar Unit 2 received permission from the government to operate, ending the U.S.'s nearly 20-year streak with no new nuclear power. The reactor will add 1,150 megawatts of non-carbon-emitting power to the Tennessee Valley Authority's Watts Bar facility, which also contains the last reactor to come online. Together these reactors will produce enough electricity to power roughly 1.3 million homes in the cities and countryside of the Tennessee Valley region."
Topic to follow: Energy
7. For men in prison, child support becomes a crushing debt – The Washington Post, Eli Hager
Top line: "Of the 2.2 million people incarcerated in the United States, about half are parents, and at least 1 in 5 has a child support obligation. For most, the debt will keep piling up throughout their imprisonment: By law or by practice, child support agencies in much of the country consider incarceration a form of 'voluntary impoverishment.' Parents like Harris, the logic goes, have only themselves to blame for not earning a living."
Topic to follow: Federal Prison
8. There's a Mystery Machine That Sculpts the Human Genome – The Atlantic, Ed Yong
Top line: "The loops aren't just a packing solution. They also bring genes into close contact with distant sequences that turn them on or off. So, the 3-D form of the genome also dictates its function. And to really understand how genes are used (and how they are misused in cases of disease), we need to appreciate the genome as a looping, twisting, physical entity, rather than just a string of letters."
Topic to follow: Genomics
9. The real reason germs spread in the winter – BBC, David Robson
Top line: "Thanks to the laws of thermodynamics, cold air can carry less water vapour before it reaches the 'dew point' and falls as rain. So while the weather outside may seem wetter, the air itself is drier as it loses the moisture. And a steady stream of research over the past few years has shown that these dry conditions seem to offer the perfect environment for the flu virus to flourish."
Topic to follow: Flu
10. Back to the Future Day: What the franchise sneakily got right – Los Angeles Times, Steven Zeitchik
Top line: "…'Back to the Future' has become a touchstone for Generation Xers (and, if a very informal survey is to be believed, for millennials too) in much the same way 'The Graduate' has to baby boomers and 'The Best Years of Our Lives' is to the WWII generation. Walk into any room of film fans under the age of 45 and reel off the memes: 'Great Scott.' 'I'm your destiny.' The Enchantment Under the Sea dance. 'Think McFly, think.' 1.21 Gigawatts. 'You're just too darn loud.' You will soon be greeted with knowing, conspiratorial smiles."
Topic to follow: Movies
Check out The Daily Edition throughout the week for your news updates.
~GabyS is reading Here's the Good News
GET FLIPBOARD ON:
iOS / ANDROID / WINDOWS / WEB
FOLLOW US ON:
FLIPBOARD / TWITTER / INSTAGRAM / FACEBOOK / GOOGLE+ / TUMBLR / YOUTUBE / SOUNDCLOUD / PINTEREST / MEDIUM