Daily Edition Top 10 (Week of October 12, 2015)
Gabriella Schwarz / October 17, 2015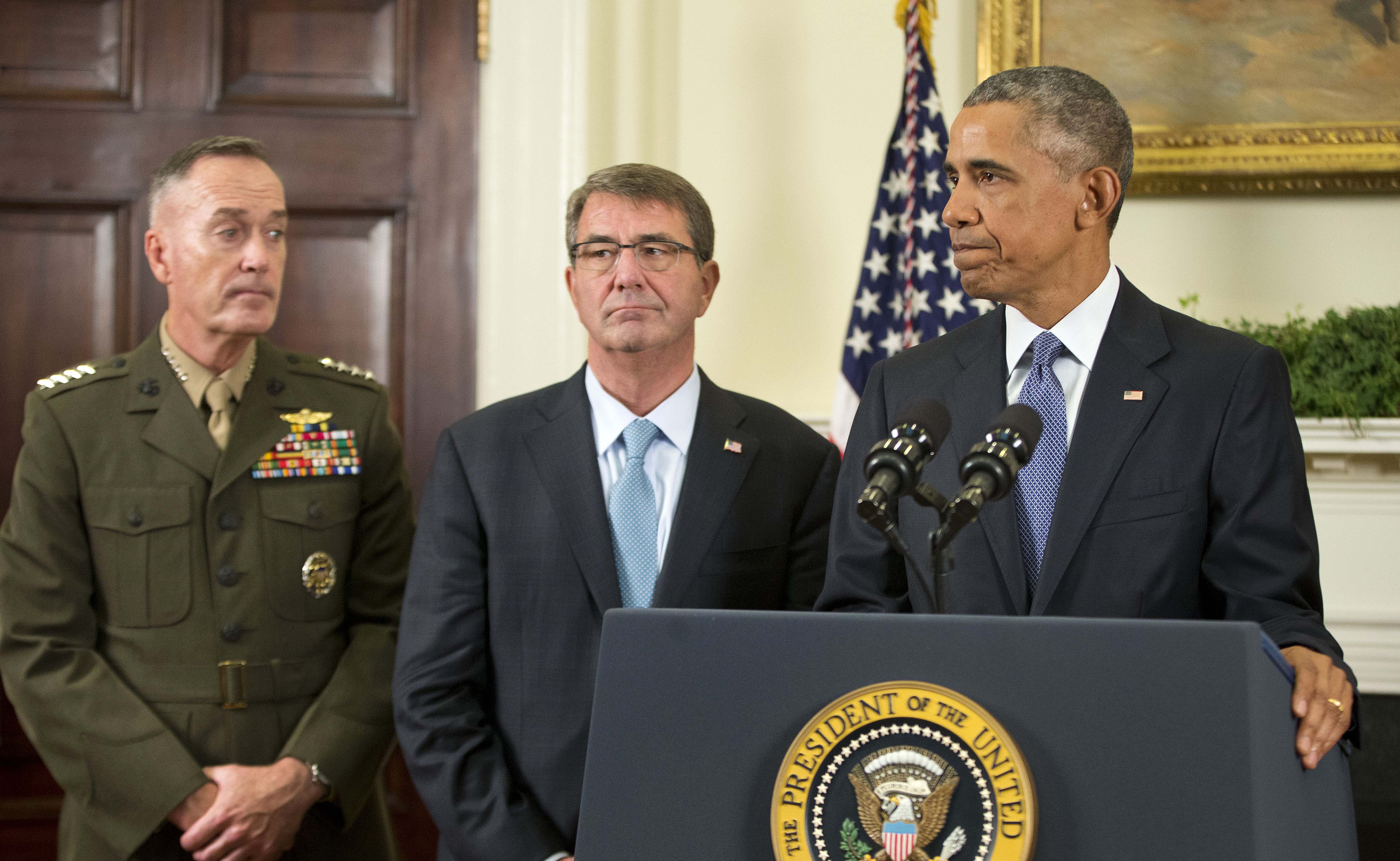 This dramatic week included President Barack Obama's decision to delay withdrawing troops from Afghanistan and the first Democratic presidential debate. Read more about these events and our other top picks from this week's Daily Edition.
1. Obama's decision to delay withdrawing troops from Afghanistan, explained – CNN, Jeremy Diamond
Top line: "President Barack Obama announced Thursday that the U.S. will keep its nearly 10,000 troops in Afghanistan through most of 2016. And in 2017, troop levels will be more than five times higher than the 1,000 U.S. troops previously planned."
Topic to follow: Afghanistan
2. CNN/Facebook Democratic debate winners and losers – CNN, Jeremy Diamond
Top line: "Winner: Hillary Clinton. Hillary Clinton proved without a doubt Tuesday night why she is the Democratic Party's presidential front-runner. Clinton remained unflappable throughout the debate, showcasing her political experience and her command of the issues — all the while deftly handling criticism of her flip-flops and displaying a humor that put a more human face to her oft-criticized candidacy."
Topic to follow: Hillary Clinton
3. Meet the millennial who infiltrated the guarded world of abortion providers – The Washington Post, Sandhya Somashekhar
Top line: "Daleiden, 26, is the anti­abortion activist who masterminded the recent undercover campaign aimed at proving that Planned Parenthood illegally sells what he calls aborted "baby body parts." He captured intimate details of the famously guarded organization, hobnobbing at conferences so secretive that they require background checks and talking his way into a back laboratory at a Colorado clinic where he picked through the remains of aborted fetuses and displayed them luridly for the camera."
Topic to follow: Planned Parenthood
4. The Downfall of Lamar Odom, Played Out on TV – The New York Times, Scott Cacciola and Billy Witz
Top line: "Many athletes fade from public view and struggle to find a purpose once their playing days are over. Odom, however, has had a quintessentially modern late-career and post-career existence. He was married to, and later estranged from, the reality TV celebrity Khloe Kardashian. Their marriage and its demise were chronicled for the masses. Even those who had never met him could watch his decline."
Topic to follow: Lamar Odom
5. The Tribe That Won't Stop Killing ISIS – The Daily Beast, Mat Wolf
Top line: "Despite a lack of help on the horizon and having no love for Baghdad, the Albu Nimr have stood fast against the jihadists today, just as they did when they had U.S. support a decade ago. As October 4's events have shown, Anbar's "tigers" have paid a bloody toll for their stubborn and courageous resistance."
Top line: Islamic State (ISIS)
6. The Peshawar women fighting the Taliban: 'We cannot trust anyone' – The Guardian, Billy Briggs
Top line: "These brave young people belong to a network of about 300 activists from across northern Pakistan who peacefully oppose the Taliban. Peshawar is their headquarters, the safest place for them to meet and attend workshops on human rights. Gulalai leads many of the sessions. A determined and fearless Pashtun woman, she heads the organisation that makes all this happen: Aware Girls."
Topic to follow: Taliban
7. Getting Ready to Move to Mars – The Atlantic, Alana Semuels
Top line: "What would it take, and how might we use the resources beyond Earth's atmosphere?…1. Fast Flights…2. Crowded Skies…3. Men on the Moon…4. Missions to Mars…5. … And Beyond"
Topic to follow: Mars
8. The most stressful job? Waitressing, say scientists – The Telegraph, Sarah Knapton
Top line: "Chinese scientists have found that low paid jobs with a high work-load, such as waitressing, leave employees at far greater risk from heart problems and 58 per cent more likely to suffer an ischemic stroke – the most common type of stroke which is caused by a blockage of blood flow."
Topic to follow: Stress
9. When Girls Compulsively Text, Their Grades Suffer – Time, Tanya Basu
Top line: "The findings show a gender disparity: while boys and girls both text at about the same rates, girls compulsively text about 20% more than boys. There also seems to be a connection between poor grades and compulsive texting that affects girls more strongly than boys.
The reasons why this is the case could come down to the different reasons why girls and boys text. A previous study showed that while boys tend to text to convey information, girls use texting as a means of social interaction and developing relationships, whether they be familial, friendly or romantic."
Topic to follow: Text Messaging
10. Bridge of Spies review: Oscar bait season begins – The Verge, Bryan Bishop
Top line: "In Bridge of Spies, he's re-teaming with frequent collaborator Tom Hanks to tell the story of the Brooklyn-based attorney that helped negotiate the release of U-2 pilot Francis Gary Powers in 1962. It's a stylish thriller, highlighted by a unique sense of wit and the kind of effortless filmmaking that is Spielberg's trademark. As just that — pure entertainment — it's delightful, but this is an awards consideration movie, and as such it's got to be About Something. In this case, that something is a parable about xenophobia, blind faith jingoism, and the way they undercut the American value system they're both invoked to defend."
Topic to follow: Steven Spielberg
Read The Daily Edition throughout the week for your news updates.
~GabyS is reading CNN Politics: 2016 On Tap
GET FLIPBOARD ON:
iOS / ANDROID / WINDOWS / WEB
FOLLOW US ON:
FLIPBOARD / TWITTER / INSTAGRAM / FACEBOOK / GOOGLE+ / TUMBLR / YOUTUBE / SOUNDCLOUD / PINTEREST / MEDIUM