Daily Edition Top 10 (Week of June 29, 2015)
Gabriella Schwarz / July 3, 2015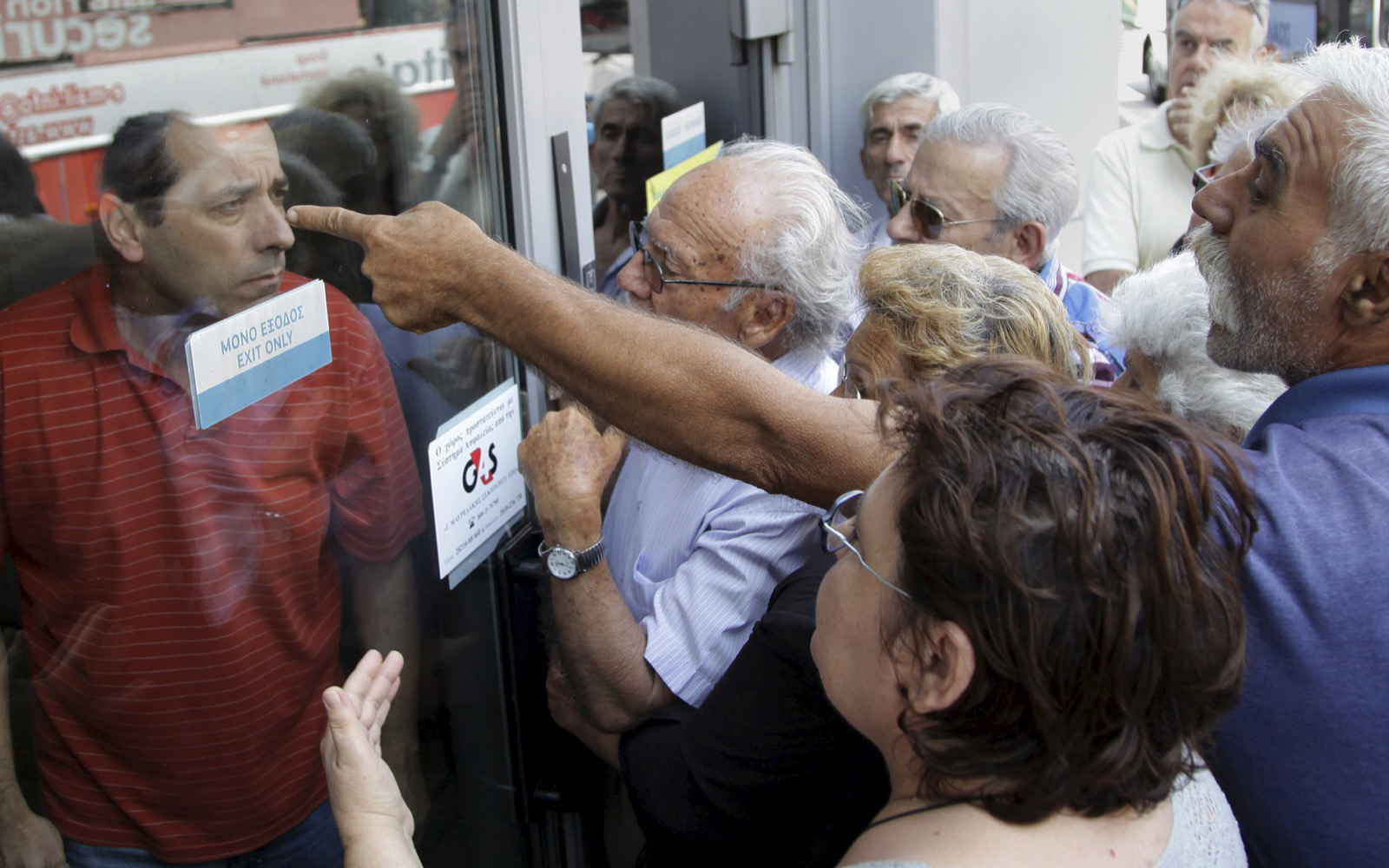 The biggest news in The Daily Edition this week was Greece's ongoing debt crisis. Greece defaulted on its IMF (International Monetary Fund) debt earlier in the week and a referendum vote is scheduled for Sunday. Our top picks from this week's Daily Edition are below, covering the latest from Greece, how relations are changing between the U.S. and Cuba and a breakdown of why there was an extra second this week.
1. Everything to Know About Greece's Debt Vote – Time, Geoffrey Smith
Top line: "The Greek government called the referendum because it failed to get acceptable terms for debt relief and further assistance in four months of negotiations with the creditors. It felt it couldn't agree to the last set of proposals received before the expiry of its bailout, because they couldn't square it with their election promise to end austerity. The referendum will be on Sunday, 5th July."
Topics to follow: Greece, World Economy
2. After Cuba: The Only 3 Countries That Have No Relations With the U.S. – The Atlantic, Matt Schiavenza
Top line: "According to The New York Times, the overture to Cuba leaves just three countries with which the United States has no diplomatic relations. Two of these are easy enough to guess: Iran and North Korea. Washington severed ties with Tehran in 1980, months after Iranian students seized the U.S. embassy there and took 52 Americans hostage. U.S. ties with North Korea, meanwhile, have been fraught throughout the latter country's existence, and have only grown worse since Kim Jong Un assumed control of the country in 2011. But the third country is one with which the United States has no real dispute or grievance—or really much history of any kind. It's the South Asian kingdom of Bhutan."
Topics to follow: Cuba, International Relations
3. The Senate's experiment with cannabis – Politico, Darren Samuelsohn
Top line: "Sens. Chuck Grassley (R-Iowa), Orrin Hatch (R-Utah) and Dianne Feinstein (D-Calif) have all begun speaking up about the need for more clinical research on the marijuana plant compound known as cannabidiol, or CBD. The three sit on the powerful Judiciary Committee, which has a key vote in setting the federal government's firm stance on pot in all its different forms."
Topics to follow: Marijuana, U.S. Senate
4. Nationwide Crime Spike Has Law Enforcement Retooling Its Approach – NPR, Martin Kaste
Top line: "In New York City, Commissioner William Bratton is expanding the use of 'Renaissance cops.' a kind of hybrid officer who combines the duties of a detective, a patrol officer and intelligence investigator. The idea is to have officers who don't have to chase service calls and can concentrate on a neighborhood's trouble spots. The nation's second-largest police department, the LAPD, is doing something similar with the expansion of its Metropolitan Division. These are elite officers who are deployed as platoons to trouble spots anywhere in the city. They also don't have to respond to routine calls; instead, they spend their time trying to head off violence before it happens."
Topics to follow: Law Enforcement, Cities
5. Jeb's wealth to riches story – Politico, Eli Stokols
Top line: "The tax rant and voluminous disclosure gives Bush a chance to talk about his wealth (his campaign puts it between $19 million and 22 million) on his own terms, while delivering a dig at Clinton, who is still under fire for her exclusive use of a personal email account while serving as secretary of state."
Topics to follow: Jeb Bush, 2016 U.S. Presidential Election
6. Why racists burn black churches – The Washington Post, Sarah Kaplan and Justin WM. Moyer
Top line: "Since at least 1822, when the first recorded burning of a black church occurred in South Carolina, church arson has been the default response of racists frustrated with progress — or even the faint specter of progress — on civil rights. More than even lynching, burning houses of worship remains a go-to weapon in hate groups' arsenal. Torching churches such as Mount Zion persisted decades after the passage of the Civil Rights Act and the Voting Rights Act, 100 years after Booker T. Washington dined at the White House and 150 years after the end of the Civil War."
Topics to follow: Race & Ethnicity, Religion
7. Clocks to read 11:59:60 tonight as time lords add leap second – The Telegraph, Sarah Knapton
Top line: "Atomic time is constant, but the Earth's rotation is gradually slowing down by around two thousandths of a second per day. Leap seconds are therefore essential to ensuring civil time does not drift away from time based on the Earth's spin. If not corrected, such a drift would eventually result in clocks showing the middle of the day occurring at night."
Topics to follow: Leap Second, Clocks
8. This Kind of Food Is Why America Is So Fat, Study Says – Time, Alexandra Sifferlin
Top line: "The finding [from a study published in the Bulletin of the World Health Organization] was especially notable in high-income countries. 'This suggests that, in high-income countries, a growing and excessive food supply is contributing to higher energy intake, as well as to increasing food waste,' the authors write. In the U.S. alone, the food energy supply went up by 768 calories per person between 1971 and 2008."
Topics to follow: Food, Obesity
9. How do you bring electricity to 620 million people? – Quartz, Tom Jackson
Top line: "The one certainty is that investment is required across sub-Saharan Africa, in all spheres. 'If every country builds what it needs, we estimate that the region would require about $490 billion of capital for new generating capacity, plus another $345 billion for transmission and distribution,' McKinsey says."
Topics to follow: Electricity, Africa
10. 17 Red, White + Blue Recipes That Will Make You See Fireworks – Brit.Co, Ashley Tyler
Topics to follow: July 4th, American History
Check out The Daily Edition throughout the week for your news updates.
~GabyS is reading "Contenders Revealed: Jeb Bush"
FOLLOW US ON:
FLIPBOARD / TWITTER / INSTAGRAM / FACEBOOK / GOOGLE+ / TUMBLR / YOUTUBE / SOUNDCLOUD / PINTEREST / MEDIUM