Daily Edition Top 10 (Week of July 6, 2015)
Gabriella Schwarz / July 10, 2015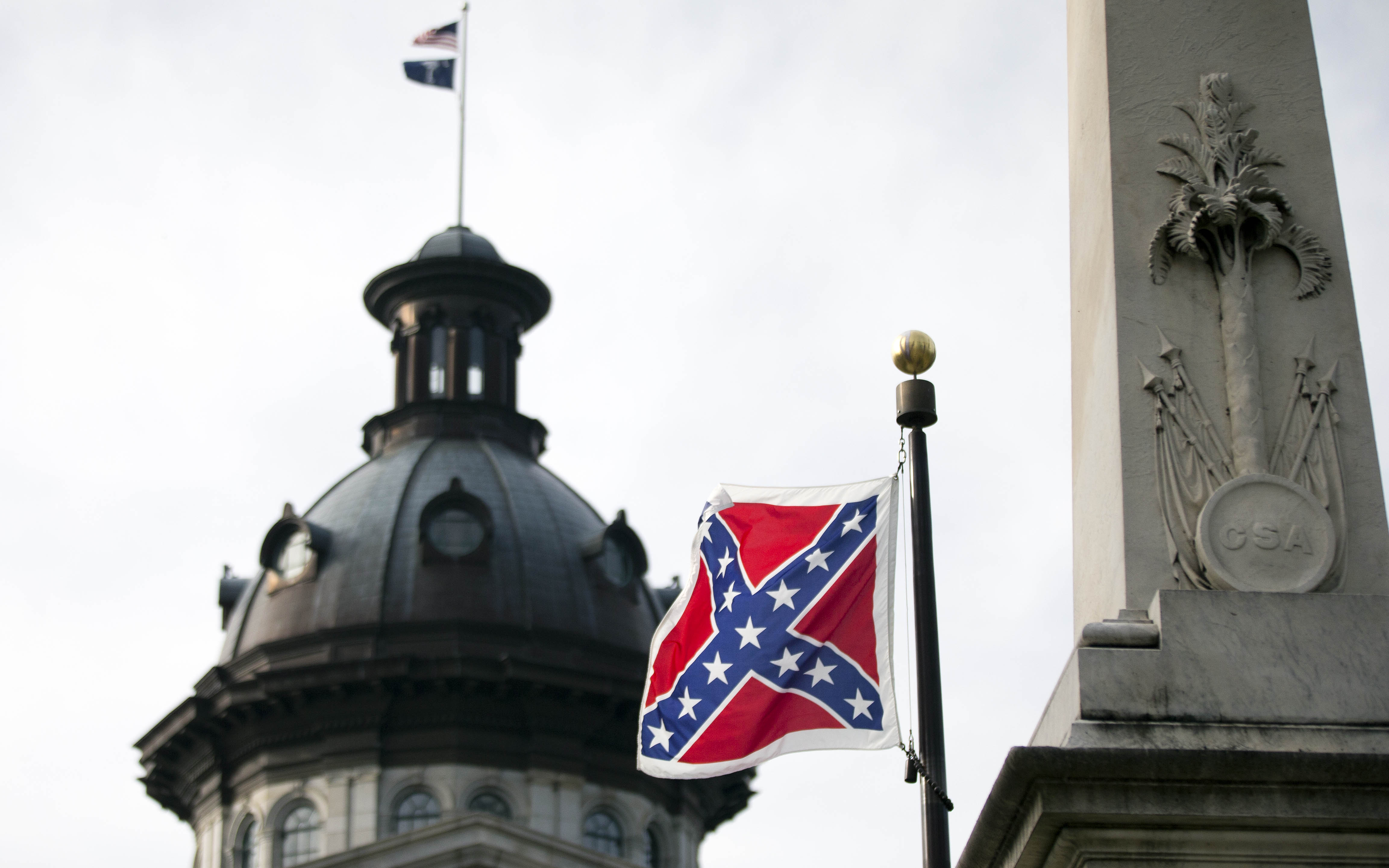 This week ended with a number of big stories, including the lowering of South Carolina's Confederate flag and the news that 22.1 million people were hacked. Stories on these topics were among those covered in The Daily Edition.
1. Confederate flag's half-century at South Carolina Capitol ends – CNN, Jason Hanna and Ralph Ellis
Top line: "It was a move stemming from years of deep-rooted controversy over the banner that gained steam after last month's massacre of nine black churchgoers in Charleston."
Topics to follow: Confederate Flag, South Carolina
2. Hack of security clearance system affected 22.1 million people, federal authorities say – The Washington Post, Ellen Nakashima
Top line: "…U.S. officials said the breaches rank among the most potentially damaging cyber heists in U.S. government history because of the abundant detail in the files. Officials said hackers accessed not only personnel records of current and former employees but also extensive information about friends, relatives and others listed as references in applications for security clearances for some of the most sensitive jobs in government."
Topics to follow: Cyber-Attacks, Government
3. Greece: How did it get into this mess? – CNN, Don Melvin
Top line: "2008:..few countries were less prepared to deal with an economic downturn than Greece. With a yawning gap between revenues and expenditures, it was vulnerable. In 2008, the country's tax collection, such as it was, collapsed. The hole in the budget grew too big to hide."
Topics to follow: Greece, World Economy
4. What ISIS Learned From the Cartels – The Daily Beast, Don Winslow
Top line: "The Mexican drug cartels were running the Islamic State playbook—decapitations, immolations, videos, social media—10 years ago. It was the cartels that first used social media as a tool of terror and propaganda."
Topics to follow: Islamic State (ISIS), Cartels
5. Heroin Deaths Quadruple Across U.S. – NBC News, Maggie Fox
Top line: "Heroin deaths nearly quadrupled in the decade between 2002 and 2013, the Centers for Disease Control and Prevention reports. Rates of abuse doubled among women and went up 50 percent among men during the same time period…The reasons are complicated — drug abuse overall is up, and more people are using prescription painkillers. Heroin is a cheap and more easily available alternative to these prescription drugs for people who become addicted to them."
Topics to follow: Drug Addiction, Drug Policy
6. The Secret Lives of Hackathon Junkies – The Atlantic, Meredith Broussard
Top line: "Startup Bus is arguably the looniest of the many hackathons that take place every weekend across the country. A hackathon is a marathon computer-programming competition that, among computer programmers, is slightly less popular than video games, Ultimate Frisbee, or Game of Thrones. It lasts 24 hours to five days, and usually there is a lot of Red Bull and very little sleep. Startup Bus is part of a special subset, destination hackathons, which require attendees to travel to some remote location for the duration."
Topics to follow: Hackathons, Engineering
7. Bernie Sanders Has a Secret – Politico, Michael Kruse
Top line: "It's always been that way with Sanders. The issues. The issues. Stick to the issues. The rich are too rich. Those with power have too much. The middle class is withering. Inequality is a crisis, and the system is rigged. With Sanders, what you see is what you get, insist the people who know him best – and that's almost all you get."
Topics to follow: Bernie Sanders, 2016 U.S. Presidential Election
8. Thousands Of Monkeys Have Suffered For The War On Terror – BuzzFeed, Peter Aldhous
Top line: "They have been deliberately infected with deadly bacteria and viruses, including plague, anthrax, Ebola, and smallpox. Some have been dosed with nerve agents. Others have been lethally irradiated. Many died during these experiments, or had to be euthanized after becoming severely ill — some found collapsed in their cages, others suffering from seizures or hemorrhaging into their guts."
Topics to follow: Terrorism, Monkeys
9. Timeline: Every year of Comic-Con in one giant timeline – Los Angeles Times, Tracy Brown, David Lewis, Jevon Phillips and Meredith Woerner
Topics to follow: Comic-Con, Comics
10. UNESCO's newest World Heritage Sites – CNN, Katia Hetter
Top line: "There's the site where Jesus was believed to have been baptized by John the Baptist. And then there are the spots where French Champagne and Burgundy were born. And you remember the Alamo, part of the San Antonio Missions of Texas? They are among the 27 newest members of the exclusive UNESCO World Heritage List."
Topics to follow: Architecture, World History
Check out The Daily Edition throughout the week for your news updates.
~GabyS is reading "The Greek Debt Crisis"
FOLLOW US ON:
FLIPBOARD / TWITTER / INSTAGRAM / FACEBOOK / GOOGLE+ / TUMBLR / YOUTUBE / SOUNDCLOUD / PINTEREST / MEDIUM