Daily Edition Top 10 (Week of August 24, 2015)
Gabriella Schwarz / August 29, 2015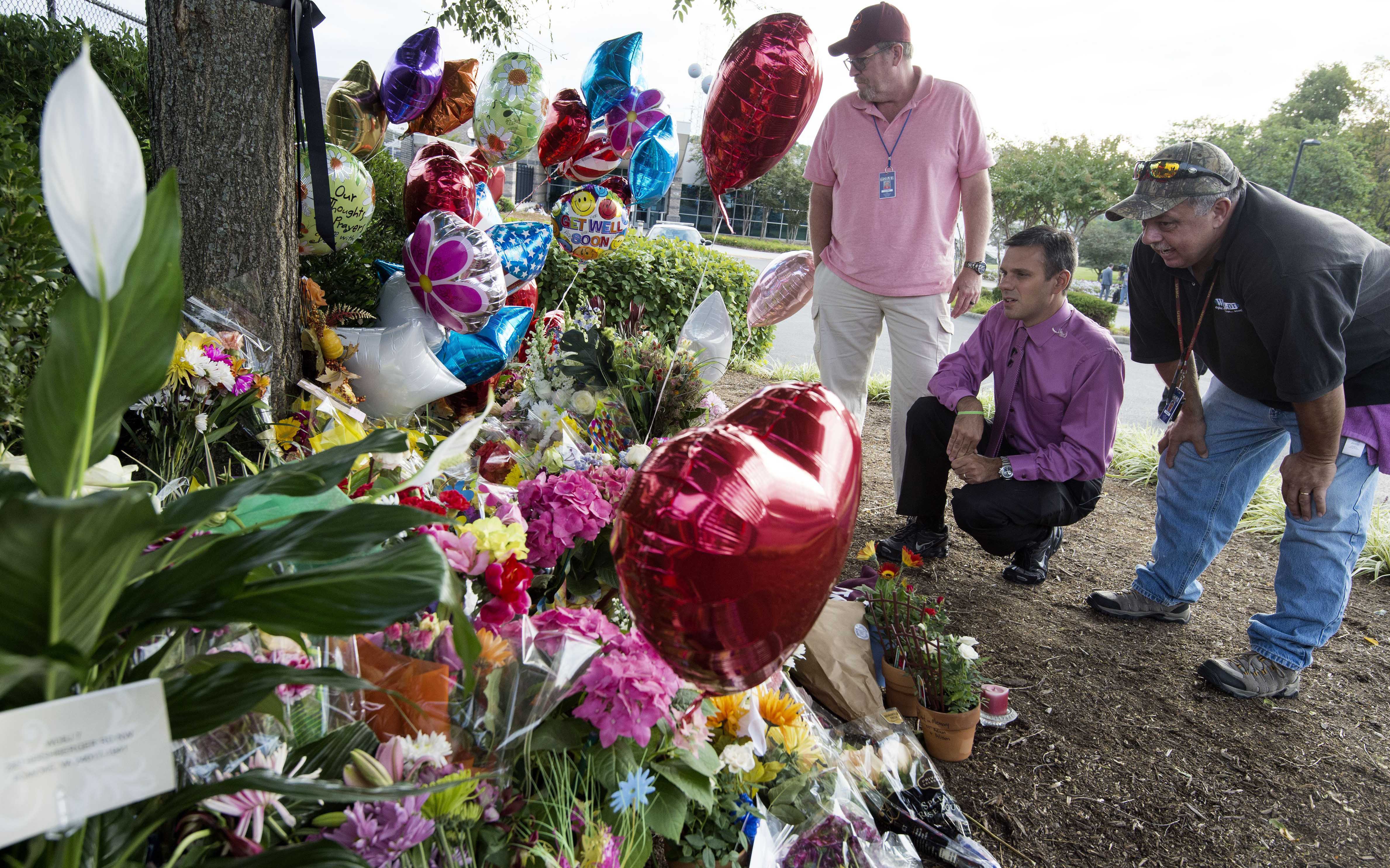 This dramatic and somber week included the tragic death of Alison Parker and Adam Ward, volatile economic shifts and the 10th anniversary of Hurricane Katrina. Here are our picks from the week that was in The Daily Edition.
1. Friends remember WDBJ's Alison Parker and Adam Ward – CNN, Todd Leopold and Emanuella Grinberg
Top line: "Reporter Alison Parker was 24. A "rock star" reporter who loved Mexican food, whitewater kayaking and dark television characters such as "Breaking Bad's" Walter White…Photographer Adam Ward was 27. Engaged to be married. Vivacious and funny, the sort of person you never saw without a smile, as one college friend said."
Topic to follow: Crime
2. Why is China's stock market falling and how might it affect the global economy? – The Guardian, Katie Allen
Top line: "Shares in China had soared 150% in the 12 months to mid-June as individual investors piled into the rising market, often borrowing heavily to do so. But chiming with warnings that shares were overvalued and the signs of an economic slowdown, the momentum came to a shuddering halt when shares hit a seven-year peak."
Topic to follow: China
3. Future Risks of an Iran Nuclear Deal – The New York Times, David E. Sanger and Michael R. Gordonaug
Top line: "As President Obama begins his three-week push to win approval of the Iran nuclear deal, he is confronting this political reality: His strongest argument in favor of passage has also become his greatest vulnerability. Mr. Obama has been pressing the case that the sharp limits on how much nuclear fuel Iran can hold, how many centrifuges it can spin and what kind of technology it can acquire would make it extraordinarily difficult for Iran to race for the bomb over the next 15 years. His problem is that most of the significant constraints on Tehran's program lapse after 15 years — and, after that, Iran is free to produce uranium on an industrial scale."
Topic to follow: Iran Nuclear Negotiations
4. Donald Trump's newest media brawl – Politico, Annie Karni
Top line: "Trump said he only refused to take his question 'because he was out of order,' not because of who he was. 'He's obviously a very emotional person.'
Ramos accepted the invitation to try again — he was back in the front row about 15 minutes after he'd been escorted out.
'Here's the problem with your immigration plan,' Ramos launched right in. 'You cannot deport 11 million … you cannot deny citizenship to children in this country — '
'Why do you say that?' Trump interrupted. 'A lot of people think that an act of Congress can do that.'"
Topic to follow: Donald Trump
5. Obama Faults Government for Fueling Katrina Suffering – The Wall Street Journal, Byron Tau
Top line: Speaking in one of the hardest-hit areas of the historic Louisiana city, Mr. Obama said economic inequality, an inadequate emergency response and a country that tolerated poverty were responsible for much of the human suffering from the 2005 storm in a city that he called the "gateway to America's soul."
"What started out as a natural disaster became a man-made disaster—a failure of government to look out for its own citizens," Mr. Obama said.
Topic to follow: Hurricane Katrina
6. Boy Leaves Hospital With New Hands – NBC News, Stacey Naggiar
Top line: "Zion Harvey, 8, lost his arms and legs to a life-threatening infection when he was just 2. He later needed a kidney transplant and was put on immunosuppressant drugs for the rest of his life. But this tragic medical history made Zion the ideal candidate to be the first kid in the world to get new hands."
Topic to follow: Medicine
7. Oxford Dictionaries Adds 'Fat-Shame,' 'Butthurt' and 'Redditor' – Time, Katy Steinmetz
Top line: "awesomesauce…beer o'clock…fat-shame…Grexit…mic drop…mkay…pocket dial…rando."
Topic to follow: Oxford Dictionary
8. Stephen Hawking explains how to (sort-of) escape a black hole – Quartz, Adam Epstein
Top line: "If you find yourself stuck inside a black hole, Stephen Hawking says not to panic: You may die, but all traces of your existence may not be lost forever."
Topic to follow: Black Holes
9. Why are giant panda cubs so terribly tiny? – The Washington Post, Joel Achenbach
Top line: "A giant panda is a creature that has evolved to eat a diet primarily of bamboo, a woody grass that is hard to digest. To adapt to this rather spartan diet, giant pandas have evolved a low metabolism. They sit around a lot. They take the concept of 'low key' to an extreme. This low metabolism means the female's blood-oxygen level is relatively low. That tiny panda cub actually has a better shot at survival if it can breathe fully oxygenated air — and so being outside in the world is better than being inside the mother. Moreover, the kind of fatty acids that the cub needs can't be passed from the mother to the cub through the placental barrier, Moore said."
Topic to follow: Giant Panda
10. Richard Hamilton and the work that created Pop Art – BBC, Alastair Sooke
Top line: "So for many people it will come as a surprise to learn that Pop Art was invented not in America but in Britain – that drizzle-drenched kingdom of politeness and understatement from the Old World, not the New."
Topic to follow: Pop Art
Check out The Daily Edition throughout the week for your news updates.
~GabyS is reading New Exodus: A Global Surge in Immigration
FOLLOW US ON:
FLIPBOARD / TWITTER / INSTAGRAM / FACEBOOK / GOOGLE+ / TUMBLR / YOUTUBE / SOUNDCLOUD / PINTEREST / MEDIUM