Cultural Catalyst Vanity Fair Arrives on Flipboard
Inside Flipboard / November 22, 2011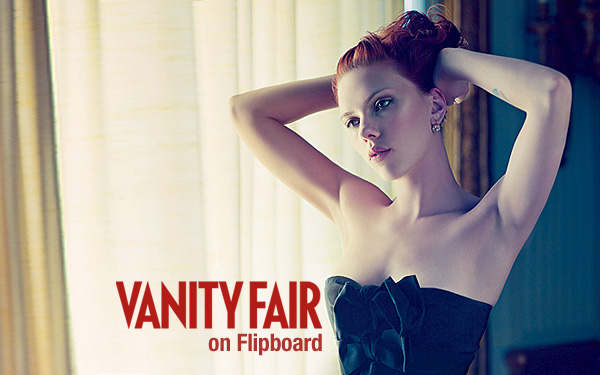 At the beginning of the 20th century, a young New York City ad sales genius named Condé Montrose Nast parlayed his savings and decided to become a publisher. Over the decades, he would collect and polish the crown jewels of the magazine world. He started by buying a fashion magazine, Vogue; next he bought a struggling general interest title called Vanity Fair. After a nearly disastrous start, the magazine found its footing under a brilliant and erudite editor, a Manhattan brahmin named Frank Crowninshield. Vanity Fair, like all great magazines, was very much a reflection of its polymathic editor in chief, who once described himself like this:
"My interest in society—at times so pronounced that the word 'snob' comes a little to mind—derives from the fact that I like an immense number of things which society, money, and position bring in their train: paintings, tapestries, rare books, smart dresses, dances, gardens, country houses, correct cuisine, and pretty women."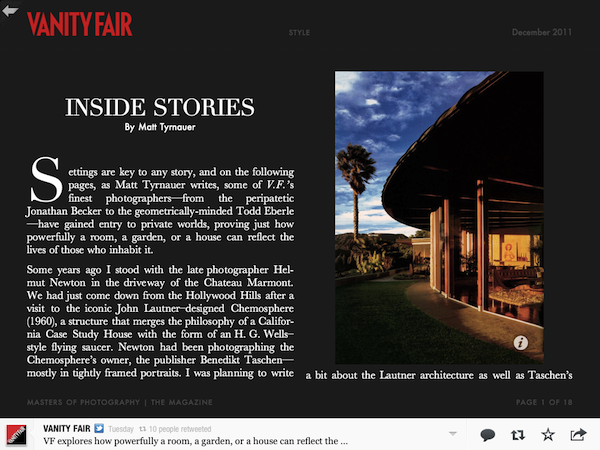 Under Crowninshield, Vanity Fair became iconic, influencing everything from The New Yorker (once a competitor, now a sister Conde magazine, also available on Flipboard) to Life magazine. It published the best writers of its day — Dorothy Parker, Aldous Huxley, F. Scott Fitzgerald, T. S. Eliot, among others, and at its peak, enjoyed more ad pages per issue than any of its peers. And yet, for all its excellence, it did not survive the Depression: Nast folded it into Vogue in 1936, where it remained for nearly 50 years.
Relaunched in 1983, Vanity Fair went on to dominate the national conversation, first under Tina Brown and then Graydon Carter, who edits it to this day.
Tap below to read Vanity Fair on Flipboard. If you like what you see, tap "+Add" to place it in your favorites for future reading.