Collect Stories Privately With Friends or Colleagues
Inside Flipboard / March 29, 2015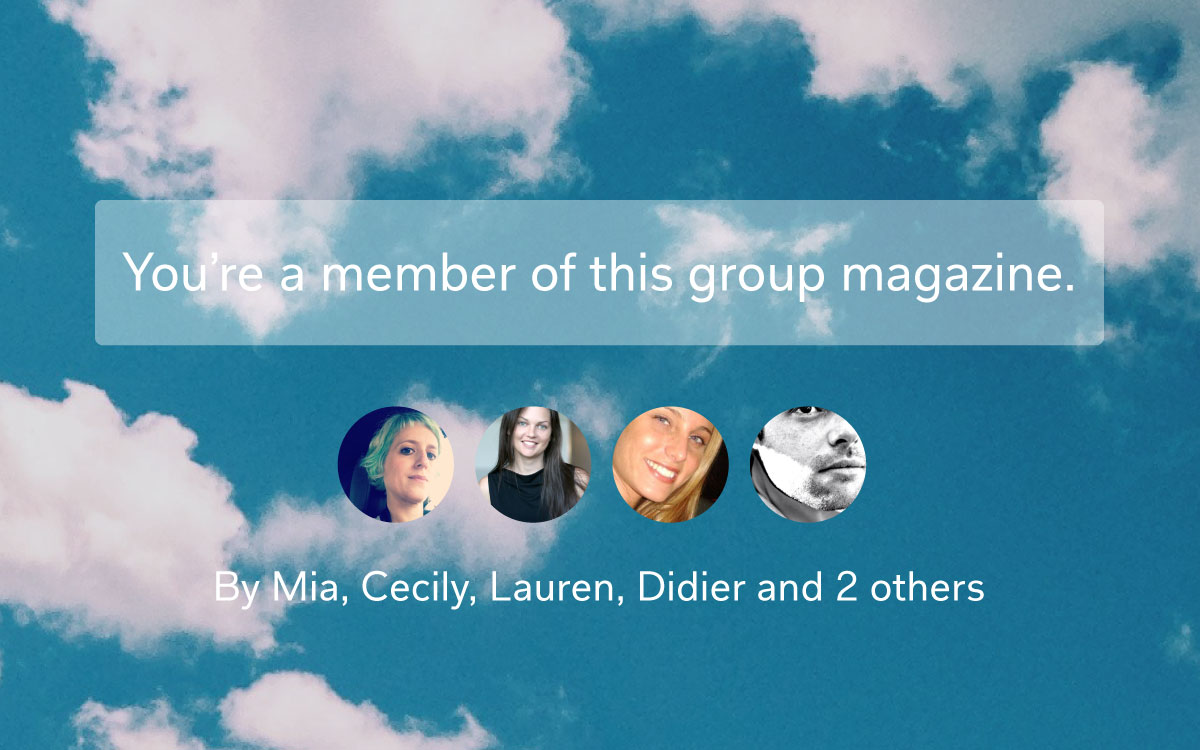 With today's release, there's an exciting new way for people with shared interests to unite on Flipboard: private group magazines. Now you can collect stories together, and comment on them, in a closed setting.
The uses for private group magazines are far and wide (and we're sure we're not even imagining all the creative ways you'll use this feature). For example, you may be…
at a company, where you want to share press coverage and customer feedback among your team
a teacher who wants to collect articles with your class or fellow faculty
a bride who wants to share dress ideas with your bridal party
part of a book club
someone who wants to share reunion photos and memories with the whole family
Want to get started? It's simple to set up a private group magazine: create a Flipboard account (if you don't already have one) and then create a new magazine. Slide the "Discoverable" toggle to the left, and then invite others to contribute. Invites are active for two weeks.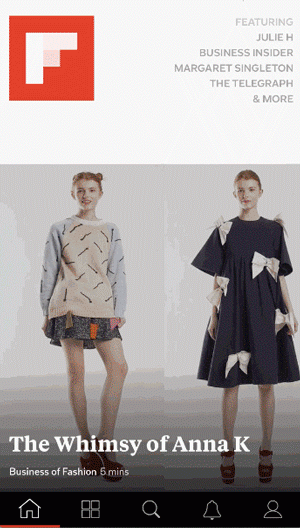 If you want to invite people to contribute to a magazine you've already created, here's what that flow looks like: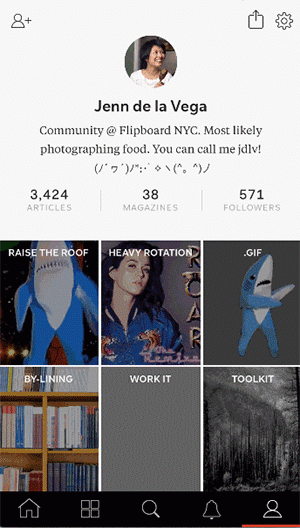 And here's what it looks like on the Web: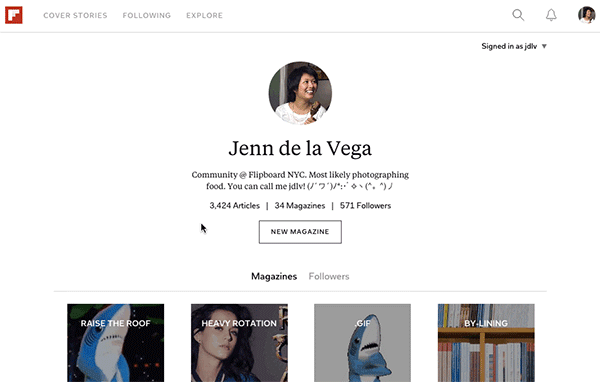 In addition, we've worked on making the entire experience of using group magazines better and more social (on iOS for now, Android coming soon). For example, we've finessed how you can invite friends to join you on Flipboard: On your profile page, find this icon

to quickly follow or invite other magazine makers, friends from Facebook and Twitter, and people from your Contacts list.
Here's a few more enhancements:
your entire Flipboard profile is now sharable in a beautiful format
a new mail icon makes it clearer how to share stories
topics can now be shared, along with magazines, of course
your notifications are now grouped together so they're easier to scan and respond to
We'll be compiling more tips, tricks and best practices for private group magazines over on the magazines blog in the next week, so be sure to share with us how you're using this new feature by tweeting to @FlipboardMag.
~ChristenD is reading the group magazine "Social Brainstorm"
@flipboard
/flipboard
+flipboard