City Guide: Los Angeles
Shona Sanzgiri / October 8, 2015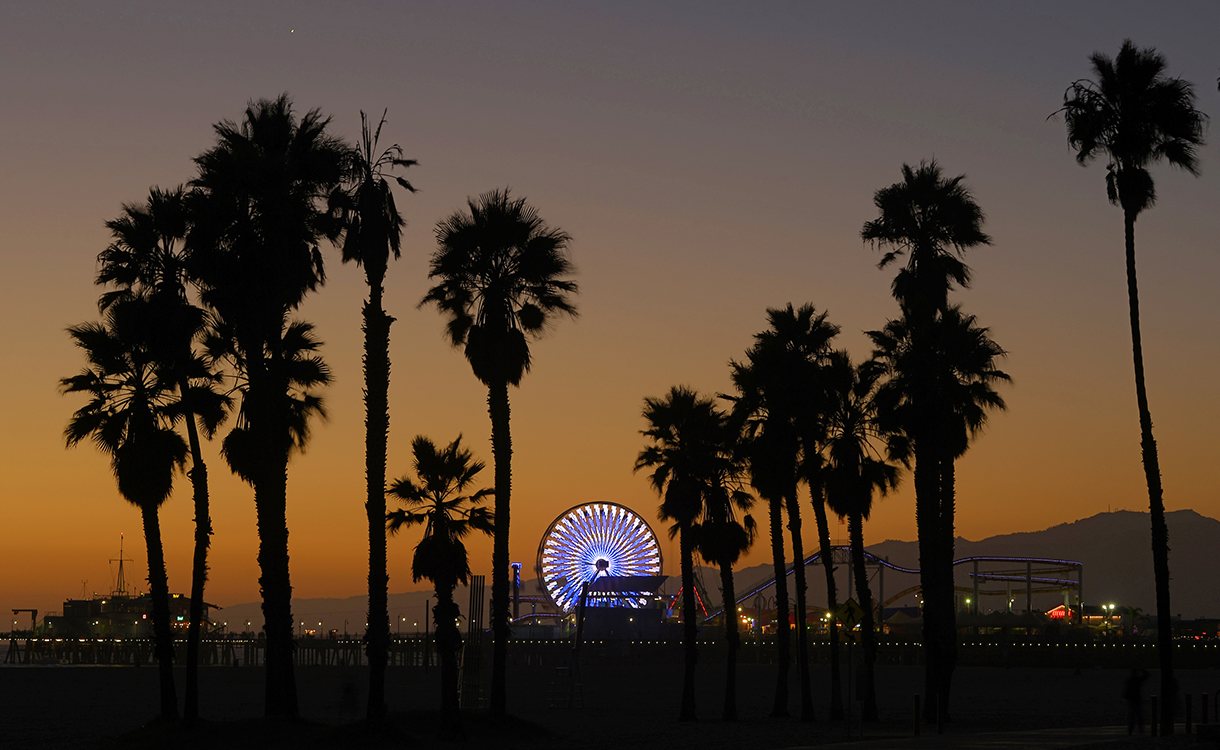 When did Los Angeles get so popular? Said to be "Paris amid the palms," a place where people still pursue "magical self-invention," L.A.'s experiencing a cultural renaissance. Why? And more importantly, why now?
In part because of its stark opposition to New York, Los Angeles has become a magnet for millennials seeking more room, cheaper rents and easier access to the great outdoors. As NYC's middle class gets pushed to the edges of its outer boroughs, L.A., sandwiched between the Pacific Ocean and Death Valley, feels mythical and enchanting.
Certainly not everyone feels that way. But for those of you inclined to head west, we've collected a favorable guide full of magazines, topics and L.A.-centric curators:
Itinerest Los Angeles by Itinerest
Los Angeles is big. But it has a border, stretching from Eagle Rock in the northeast to sandy Santa Monica at the city's southwestern edge. Everything in between—from food to late-night fun—is captured in this cool take on Southern California culture by Itinerest, a travel group all about creating inspired itineraries for tour companies around the world.
In the late '60s, Koreans began immigrating en masse to Los Angeles, and Koreatown was born. A "piece of Korea planted in the middle of L.A.," the densely packed, three square mile district has seen plenty of renovation in the last few years. Once predominantly home to working class Latino and Korean residents, the area is now teeming with Angelenos from all backgrounds, thanks to the abundance of quirky bars, 24-hour BBQ joints and two fantastic boutique hotels planted smack dab in the middle of one of L.A.'s most surreal neighborhoods—and this magazine covers it all.
Say "L.A.," and some people will immediately think, "Hollywood." It's with good reason. New York does media, finance, and fashion well, San Francisco is the capital of tech, and Los Angeles? The entertainment industry, of course. Vanity Fair, ever the loyal chronicler of the glamorous life, has created a special guide to celebrity news, gossip and other assorted glitz.
For a quick weekend jaunt to another world, visit Palm Springs.The retro oasis in the desert, formerly a favorite of lounge lizards and aficionados of mid-century furniture, Palm Springs has experienced its own trendy transformation, the type of place where everyone is dying to get a good Instagram pic poolside at the city's tragically cool Ace Hotel, or alongside one of nearby Joshua Tree's funky rock formations or yucca palms. This topic will give you the scoop.
Palm Springs
Of course, LA has its share of issues: crime, corruption, and don't even get anyone started on the traffic. For a nuanced, objective approach, read the LAT to see what really goes on in the City of Angels.
~ShonaS is curating Out & About
GET FLIPBOARD ON:
iOS / ANDROID / WINDOWS / WEB
FOLLOW US ON:
FLIPBOARD / TWITTER / INSTAGRAM / FACEBOOK / GOOGLE+ / TUMBLR / YOUTUBE / SOUNDCLOUD / PINTEREST / MEDIUM