Another March to Madness
Inside Flipboard / March 19, 2014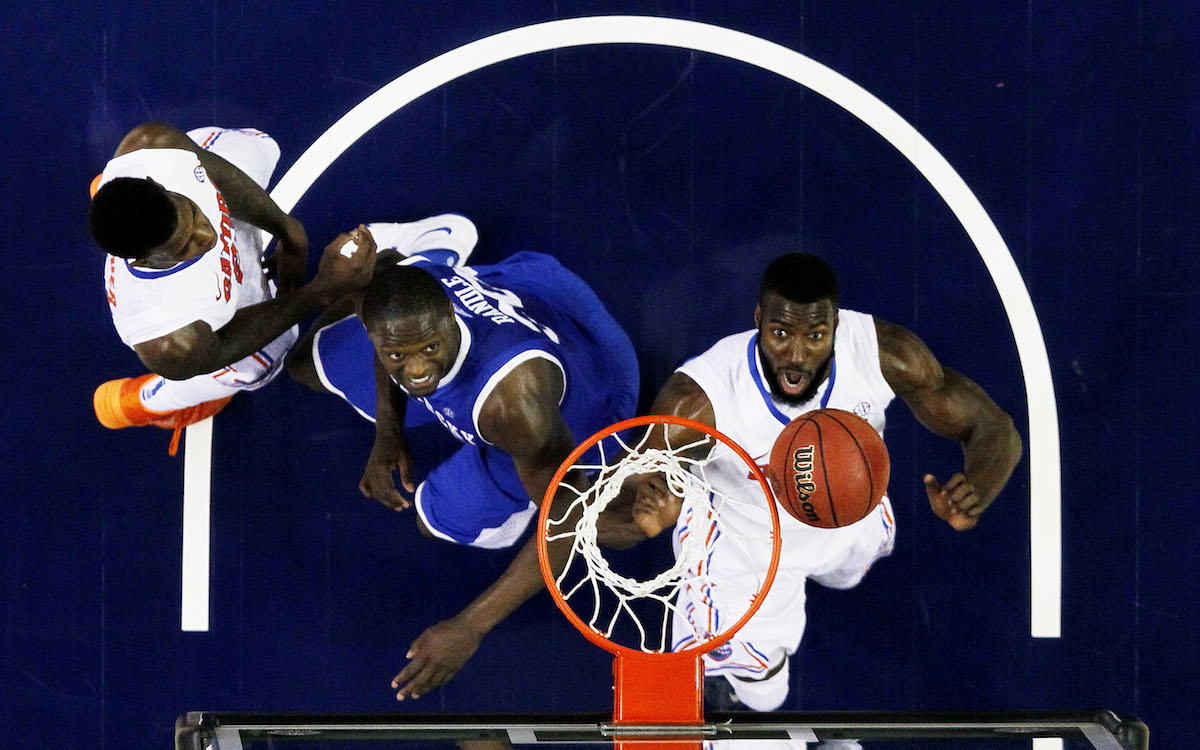 Depending on whom you ask, the chance of creating a perfect bracket for this year's NCAA basketball tournament is 1 in 7.4 billion—or worse. And even though there has never been a perfect bracket in recorded history, this could be your year.
Across the States and even globally, from office pool to office pool, millions have filled out their brackets pushing the boundaries of their college basketball and statistical knowledge in hopes of boosting one's own self-confidence, a chance to defy to history and a shot at winning the $1 billion fool's gold prize from entrepreneur Warren Buffett. Despite having better odds of flipping a coin and getting heads 37 times in a row, winning the Mega Millions twice or watching your favorite Major League Baseball team win the next the seven World Series (unless you're a Mets fan), dream on: maybe you (and the President) will get a perfect bracket this year.
As for events that will likely happen, oddsmakers are forecasting a Final Four pitting the Florida Gators against Michigan State Spartans and the Arizona Wildcats facing the Louisville Cardinals.
You can follow your dream bracket along with the buzzer-beaters, upsets and Cinderella stories of this year's college basketball tournament in a our special March Madness section.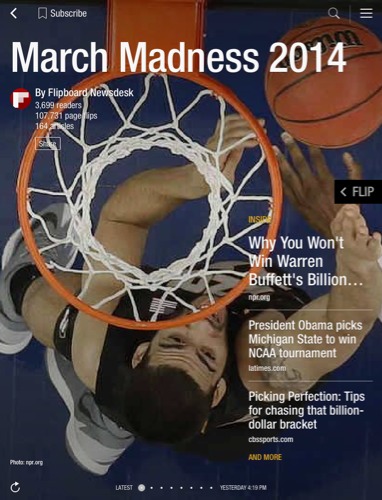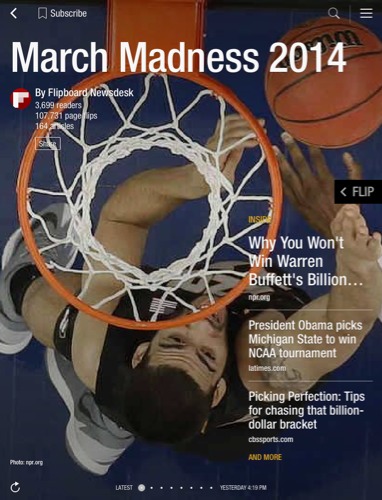 ~NajibA is reading "Better Journalism"
/flipboard
@flipboard
+flipboard