An Update from Our CEO on Co-Founder Evan Doll
Inside Flipboard / October 15, 2015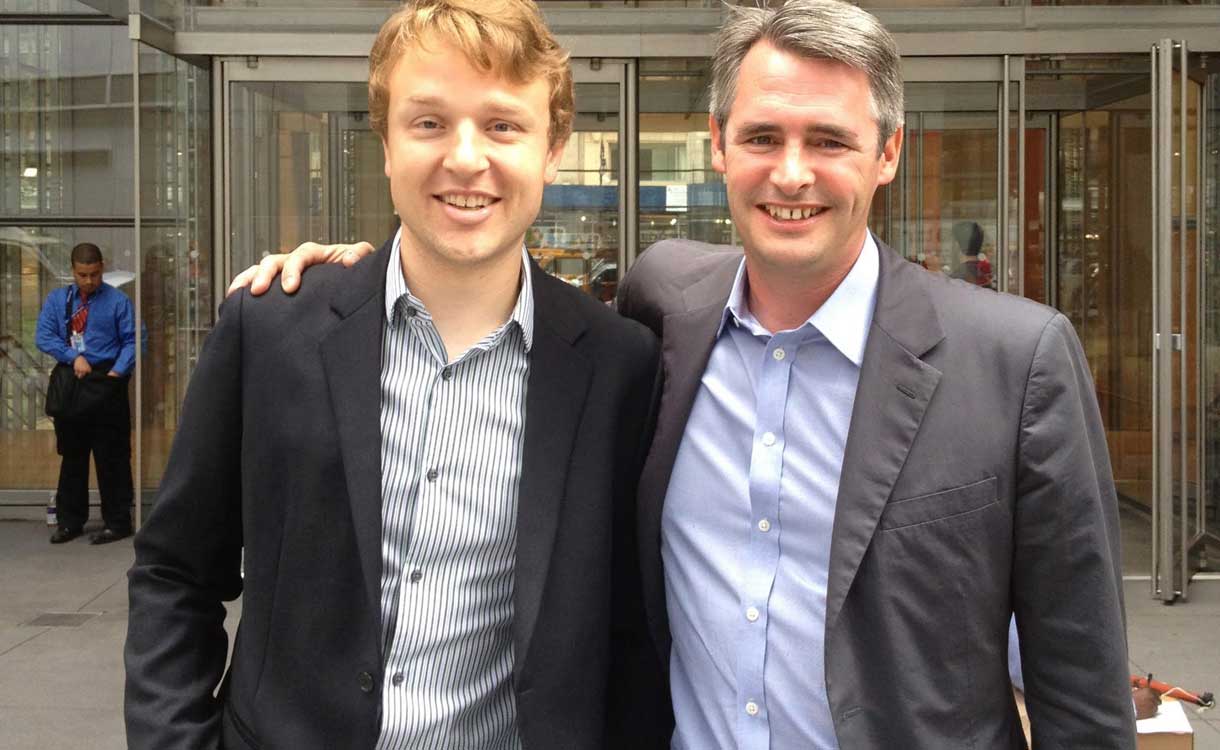 Here's an update from our CEO Mike McCue about his co-founder Evan Doll, whom we wish the best on his next adventure. This is the internal memo from Mike about Evan's move:
Good morning everyone,
After a long sabbatical and a lot of reflection, Evan has decided not to return to Flipboard so that he can work with early stage startups as an Entrepreneur in Residence at Redpoint Ventures. As our co-founder and head of client engineering, Evan has played a crucial role in building Flipboard across many dimensions as we built our team and company. I will miss him greatly as I'm sure many of you will too. While it's sad to see Evan go, it's reassuring to see the stellar job Troy has done since stepping into Evan's role to lead the front end team over the past several months. Troy, who was coached by Evan and is a 5+ year Flipboard veteran, has grown into a well respected, committed and thoughtful leader. Troy and his team leads are good examples of the deep bench strength we are fortunate to have at Flipboard. Evan, who will always be our co-founder, will remain available for coaching, product brainstorming, and recruiting.
When Pam first introduced Evan and I six years ago, we both thought there was a good chance our lives would be changed from that meeting forward. It turns out that is exactly what happened. Back in late 2009, during the nascent recovery of the financial meltdown, Evan, Marci, Gene and I would sit in my living room for hours on end imagining, sketching and iterating. We shared a passion for how great content could move the world forward and we could sense that there was a world changing opportunity in front of us to fundamentally improve how meaningful content could be discovered, presented, shared and subsidized in a post mobile/social world. Evan was core to how we navigated those early days of our journey, collaborating on everything we did in the company, big and small.
I remember the four of us working hard to come up with a name for our new company. Evan said he thought we should use the word "Flip" because we wanted to create an experience that felt like you were flipping through a magazine. We started to gravitate around "FlipFeed" but we were afraid that name was not going to be durable. The next day, I proposed the word "Board" because it's something you post things on, like a bulletin board. It's also something you could hold, like a tablet. When we first uttered the name "Flipboard", we knew we had a winner: Flipboard was an attractive name that was easy to spell, easy to say (in English anyway :-), easily differentiated, and easy to remember. Evan immediately looked up the domain name to see if it was available. Sure enough, it was. $850 later and we were able to high five each other on naming our company (check out the video link I've attached to see us buying Flipboard.com 🙂 ) We were proud of the name and liked the karmic nature of how we had each contributed to half of the name of the company. That kind of collaboration continued again and again through many product cycles and neither of us will ever forget it.
Since then, we've recruited an amazing team which has built and honed a product that millions of users love and use daily to discover high quality content around their interests from the world's best publishers, curated by millions of fellow enthusiasts, and supported by premium advertising from the world's best brands. This is an incredible achievement yet we are really just getting started. Scaling from this foundation in a way that is genuine to the product, our users, and our first principles will require a lot of hard work from a strong and dedicated team.
The 5+ year mark is often a defining moment for a growing startup as the team evolves and some early team members decide to move on while others step up to new levels. How companies handle this natural transition is key to their future success. Over the past several months since closing our financing round, we've worked hard to build our next generation team. We've reorganized engineering to bring our front end and back end teams closer together, we've promoted key leaders like Troy, David, Matt, Tim, MJ, Yvonne, Barrie, Cecily, Nicole, Mike Connors, Sarah and others, we've restructured sales to increase our focus on large key accounts and publishers, we've recruited 15 talented new team members for important roles across the company, and we've worked hard to distribute ownership and participation in our product roadmap. The combination of these changes have enabled us to become a stronger and more effective team, even as some really good people have moved on. I'm very proud of our next generation of leaders and I hope you can see and feel the commitment they have to the team and to helping us navigate the next leg of our journey.
We will be holding a toast for Evan tomorrow during Mock-o-Clock. Please come by to thank him for helping to start the company we are all proud to be a part of, celebrate his many contributions over the years, and wish him success as he sets out on the next leg of his journey.
~mike