5 Curators to Follow If You Love Gourmet Food
Shona Sanzgiri / October 16, 2015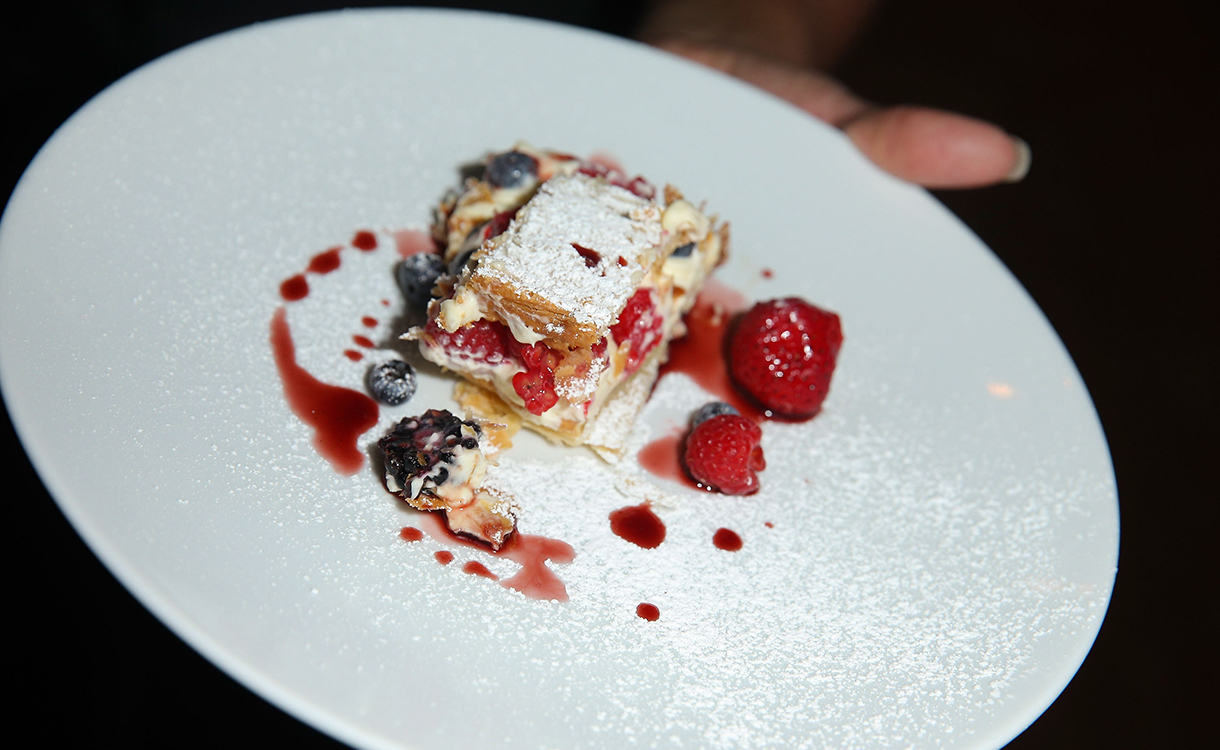 Food is many things: sustenance, an excuse to take a break, a chance to taste the world's diversity. For some people, it's more, shall we say, refined; for them, food is an art. Which helps explain the existence of gourmet food, both an industry classification for "high-quality premium foods" and an aesthetic one, referring to "elaborate preparations and presentations."
The concept of gourmet food dates back to France, where a gourmet originally referred to a "connoisseur of delicious things not eaten primarily for refinement." Modern definitions of gourmet food are elastic, and mostly about simple appreciation and pleasure—say hello to the "foodie." Semantics aside, Flipboard is full of people who celebrate the diversity of gourmet food—from bloggers to famous chefs—and we've picked five of them for you to sample below:
Ruth Reichl: When we interviewed Ruth Reichl last year, we were expecting to hear some great stories from one of the world's foremost authorities on food. What surprised us, however, was that the former Editor-in-Chief of Gourmet Magazine had gone pleasantly soft. These days the once-feared food critic prefers to champion food she likes, rather than discuss what she doesn't. In her Flipboard Magazine, she advocates expanding our palates.
Aly Juma: What separates entrepreneur and ideas man Aly Juma from your average daydreamer is his level of passion and devotion. By the looks of his magazines, Aly exhaustively flips articles from a range of sources, making any one of his mags a deep dive into any subject—especially food.
Victor Moruzzi: When it comes to food, Victor doesn't discriminate. Hot dogs to hot chocolate, Victor's love for edibles and drinkables qualifies him as a lover of good eats. But his magazine Plating, which shows a variety of beautifully presented dishes, meets the definition of a gourmet food fan.
Whiskey and Soba: In simple terms, the democratization of gourmet food means that more people in more places can eat the type of food that was once reserved for cultural capitals like New York City, Paris or London. One such recent food mecca is St. Louis, home of food writer Spencer Pernikoff's Whiskey and Soba. Pernikoff is a one-man food magazine, profiling chefs, writing food-focused city guides and taking creative liberties with his leftovers. On Flipboard, Whiskey and Soba showcases this signature high and low approach to gourmet food.
Chef Daniel Boulud: With multiple restaurants and Michelin stars to his name, Chef Daniel Boulud isn't just a fan of gourmet food—he's a certified master. Hailed as "America's most relentless, fun-seeking, demanding and revered chef," Boulud curates a number of excellent magazines on Flipboard which are as much about the world as they are gourmet food.
~ShonaS is curating Kitchen Confidential
GET FLIPBOARD ON:
iOS / ANDROID / WINDOWS / WEB
FOLLOW US ON:
FLIPBOARD / TWITTER / INSTAGRAM / FACEBOOK / GOOGLE+ / TUMBLR / YOUTUBE / SOUNDCLOUD / PINTEREST / MEDIUM