2016 on Tap: CNN Politics Republican Debate Recap with Mark Preston
Gabriella Schwarz / September 17, 2015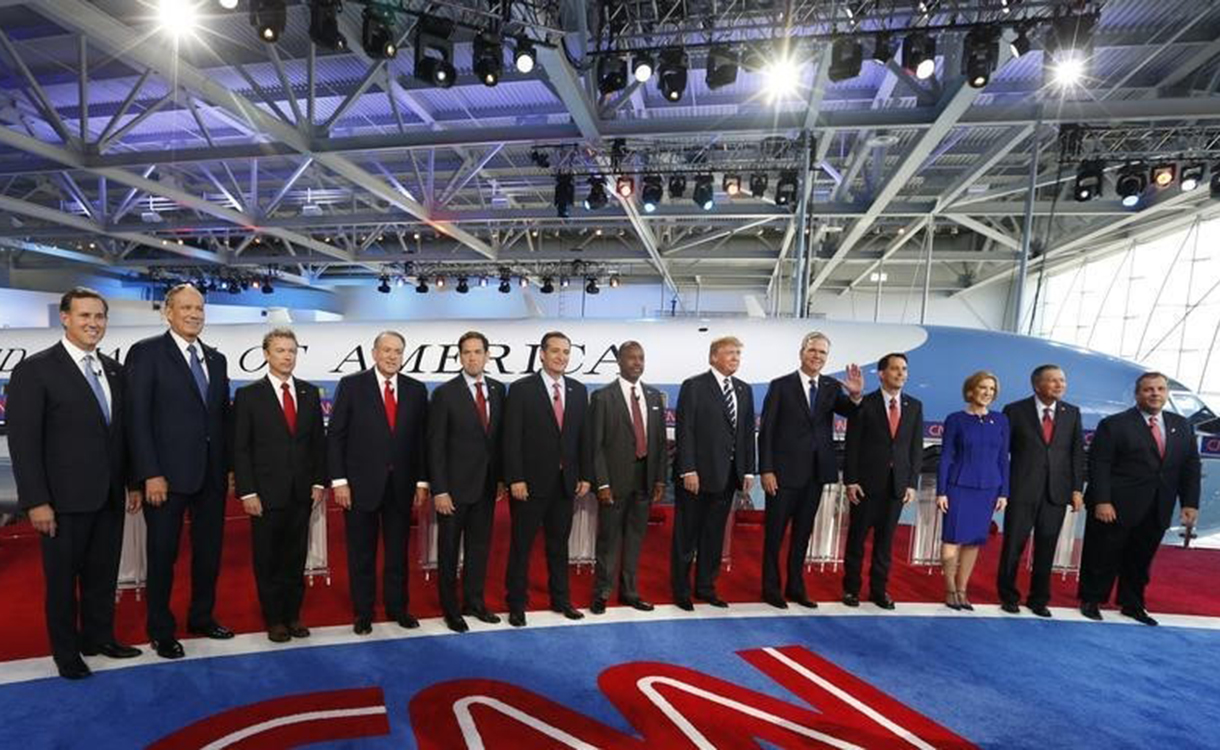 CNN Politics Executive Editor Mark Preston is fresh off organizing Wednesday night's CNN Republican presidential debate that prompted jousting, policy conversations and headlines worldwide. Preston breaks down who was helped and hurt by the marathon TV event and previews what to look for on the trail in the coming weeks in our second "2016 on Tap" debate recap post.
Who was most helped by the debate?
Carly Fiorina brought the heat Wednesday night, making it clear she would not sidestep a confrontation with frequent critic and presidential rival Donald Trump. But she did so in a very measured way by delivering her answers in a serious and deliberative tone that helped separate herself from the other 10 candidates on stage. She didn't engage in a bare knuckle brawl with Trump, but chastised him for commenting—in a negative way—on her looks. From conservatives to foreign policy types and even to her skeptics, Fiorina checked the boxes she needed and reinforced why she deserves to be on the main debate stage.
Who was most hurt by the debate?
I don't think Mike Huckabee came Wednesday night ready to muscle his way into an 11 person debate. His answers were fine, and he tried to reach an audience that he needs to own if he has any hope of winning the primary: social conservatives. But that is not a wide open lane for him: Ted Cruz, Scott Walker, Ben Carson are also in the hunt for those voters and Huckabee did not do anything to lock them down. Supporters will argue that Huckabee was ignored and was the final person to receive a question. But on a crowded debate stage, a candidate needs to be able to work their way into a conversation even if they are not part of it. We saw John Kasich do that Wednesday night. Unfortunately, for Huckabee, he did not. Fortunately for Huckabee it is only  September and he is one of the most experienced presidential campaigners in the race.
How will the performances last night impact the dynamics of the race overall?
The CNN Reagan presidential debate is not going to be a moment where one of the top 11 candidates is going to drop out of the race because of a lackluster performance. You may see that happen when you look at the bottom tier of candidates, who participated in a much smaller debate prior to the prime time event.
But what the prime time debate did was highlight the differences between the candidates on major issues facing the nation. And it provided an opportunity for voters and donors — yes, donors – the deep pocketed mega donors and small dollar contributors – a chance to see which candidate they may want to support.
How did the tone change from debate 1 to debate 2?
I think the tone was more serious, substantive and provided the candidates time to engage one another on policy differences. There was definitely some sharp personal exchanges, but the majority of the debate was on policy and explored how candidates would address the problems facing the nation.
Was there a moment tonight that will make it on a list of top debate moments in the future?
I think there were several moments that will live on – but my favorite was the awkward Jeb Bush-Donald Trump high five. How could it not be!
Check out 2016 Election Central to keep up with news about the candidates and issues ahead of Election Day, CNN's polling and debate mag to stay informed about the race and dig deep on the candidates with The Washington Post's "Contenders, Revealed" Flipboard Magazine series.

~GabyS is reading "Contenders, Revealed: Carly Fiorina"
GET FLIPBOARD ON:
iOS / ANDROID / WINDOWS / WEB
FOLLOW US ON:
FLIPBOARD / TWITTER / INSTAGRAM / FACEBOOK / GOOGLE+ / TUMBLR / YOUTUBE / SOUNDCLOUD / PINTEREST / MEDIUM