2014: The Year in Magazines
Inside Flipboard / December 29, 2014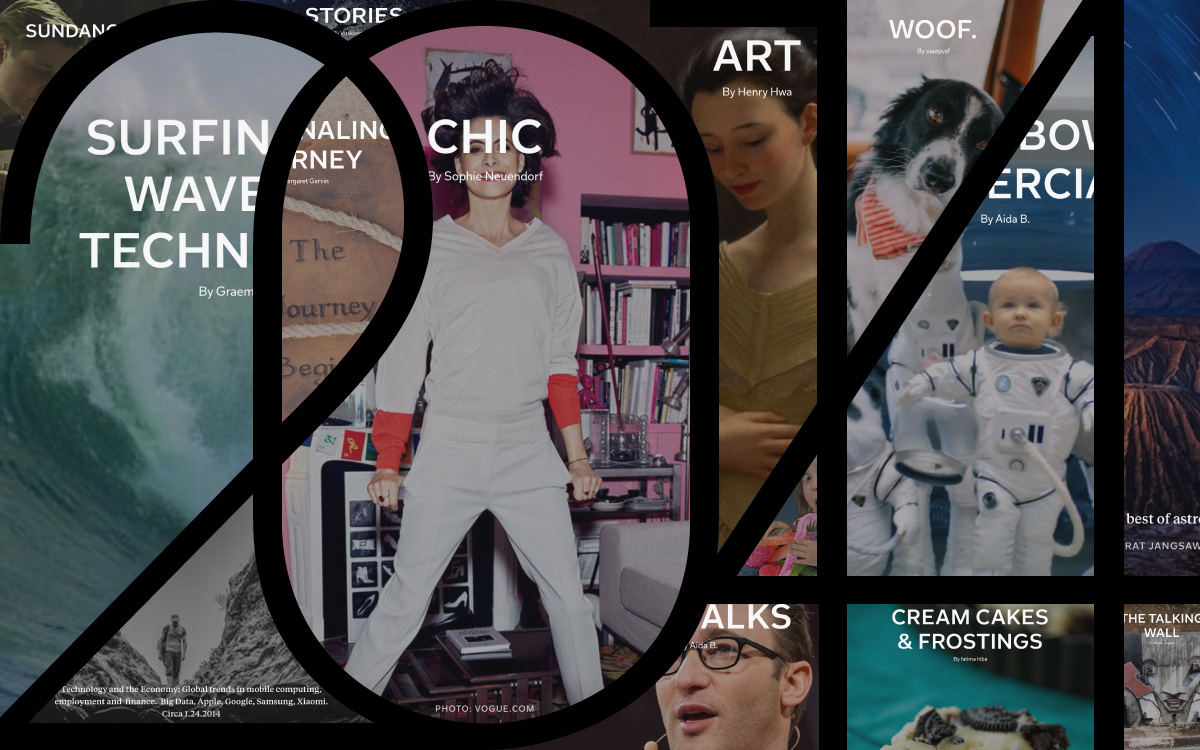 We've already covered the year in news, but what about the year in street style, meditation, Super Bowl commercials or a certain viral podcast? Look no further than Flipboard's wondrous community of MagMakers to see enthusiasts around the world flip, flip, flipping stories about subjects near and dear to their hearts (and fingertips).
There are millions of magazines on Flipboard, covering everything from mesmerizing GIFs to mouthwatering desserts and stunning astrophotography. Flip through 2014's most followed and reflipped magazines (in no particular order) to sense how diverse this community is. It's been an honor to get to know some of you more deeply through profiles in our MagMaker blog.
It's also been fascinating to see which stories compelled you to act—that is, to share with friends, like, comment or re-flip into your own magazines. These articles are dominated by self-improvement themes like productivity tips, happiness hacks, workouts, and books to enrich your life. Tech stories and things that might inspire a smile also resonate.
Our MagMakers have no shortage of admirers among Flipboard employees. We collect our favorite magazines all year-long in the #MagsWeLove "metazine," and we also revealed the mags we just couldn't live without in 2014 in a recent blog post. You can always share your magazine must-reads with us using #MagsWeLove on Twitter.
Thank you for reading, flipping and sharing!
Happy New Year!
~The Flipboard Team
/flipboard
@flipboard
+flipboard