Engage Every Student: Videos From Online Education Conference Now Live!
Educators / October 8, 2015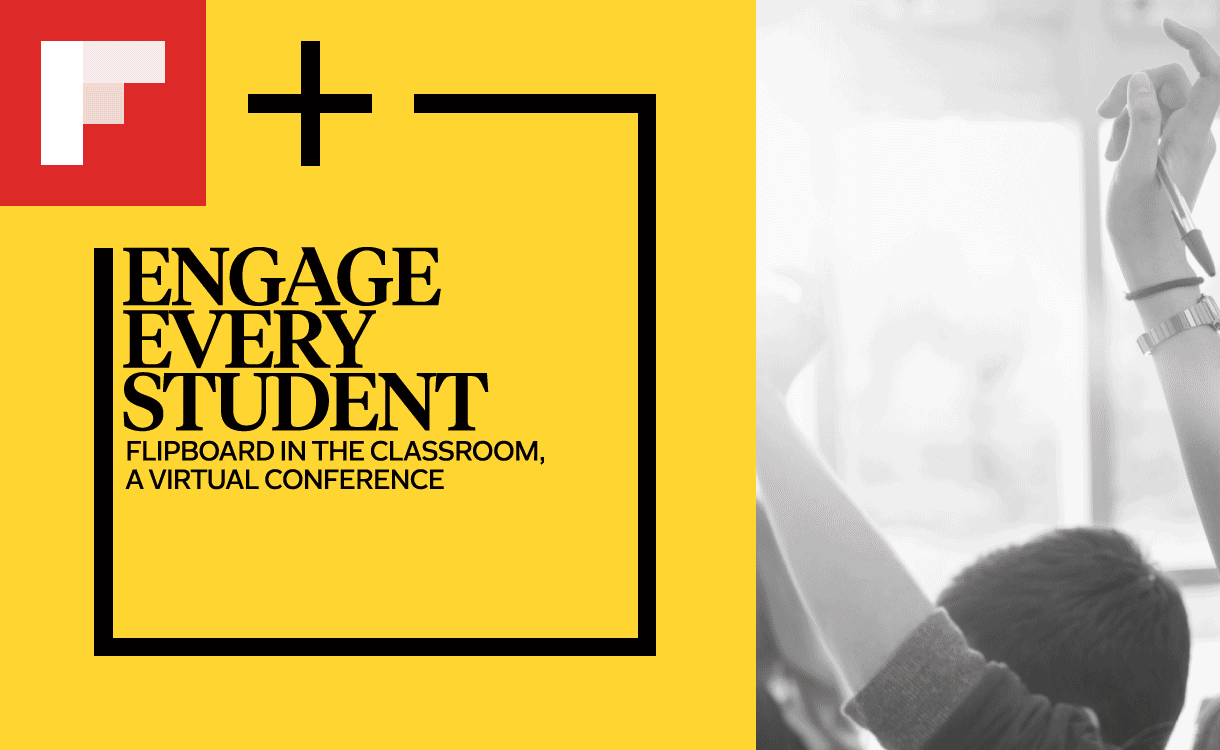 On Saturday, we joined forces with The Flipboard Club to broadcast our first online conference for teachers featuring educators with firsthand experience using Flipboard Magazines in classrooms. The half-day event's videos are now live on our YouTube channel, along with a simple demo made just for educators new to Flipboard and a special address from Flipboard CEO and co-founder Mike McCue. We've cut them up so you can watch just what interests you, or go here for a playlist of all the videos. Of course, you can also just press play here:
Opening Address
Flipboard's Marci McCue talks about why Flipboard was created, its mission and goals, and how Flipboard hopes to serve teachers.
Brief Beginner Demo
Flipboard's Mia Quagliarello gives an overview of the basics of setup, account creation, topics, magazines and more.
Q&A With CEO Mike McCue
Flipboard's CEO and co-founder tackles teachers' questions, including his vision for education, how Flipboard can serve the educator community, if there ever will ever be a G-rated version and if it will always remain free.
Session #1: Curriculum Guides, Independent Study & More: The Teacher's Guide to Flipboard Magazines, presented by K-12 education advocate Marcelle McGhee.
Session #2: Maximize Your Toolbox: Using Multimedia in Classroom Magazines, presented by college professor Linda Bernstein.
Session #3: 5 Ways to Foster Collaboration in Group Magazines, presented by journalist and digital news consultant Amy Vernon.
Session #4: Extracurricular Activities: Magazines for Clubs, Sports, Newspapers and Beyond, presented by technology integration specialist Josh Allen.
We hope these materials are helpful to you! If you would like to participate in future Google Hangouts, would like to tell us your story or just get in touch, please contact us at flipedu@flipboard.com.
GET FLIPBOARD ON:
FOLLOW US ON:
FLIPBOARD / TWITTER / INSTAGRAM / FACEBOOK / GOOGLE+ /TUMBLR /YOUTUBE / SOUNDCLOUD / PINTEREST / MEDIUM