Engage Every Student: #EdTech Resources on Flipboard
Jenn de la Vega / September 28, 2015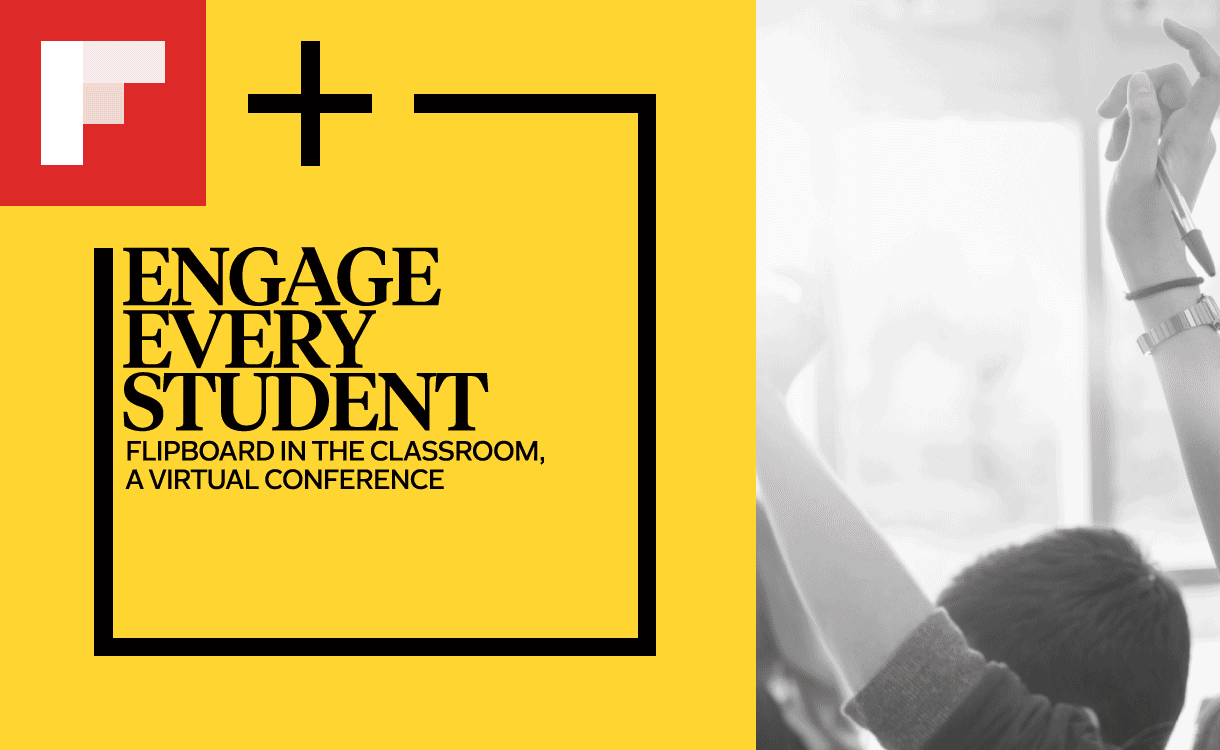 We're kicking off our first ever virtual conference on October 3 and it is completely free to attend. Read about our sessions and RSVP here.
Connect with our speakers who are experts on how Flipboard magazines can be used in schools.
Our FlipEDU profile is a place to discover Flipboard Magazines created by real educators, with thousands of articles sorted by subject and grade level. We've rearranged the metazines to highlight #EdTech article collections, blogs and apps:
Engage Every Student: Follow our event magazine, which is a collaboration with our speakers and will be updated throughout the event.
Classroom Tech: Discover a wealth of information in these educator-curated magazines about cutting-edge classroom technology like Chromebooks, iPad apps and Google for Education.
Learning & Innovation: These magazines are about the newest methods of teaching and learning as well as how they should be implemented.
S.T.E.M.: Digital citizenry and skills start with science, technology, engineering and math studies.
Don't forget to join #FlipboardChat, a weekly discussion every Wednesday hosted by The Flipboard Club, an unofficial group of passionate evangelists. We share summaries, tips and ideas discussed there each week on the MagMaker blog, and one chat a month is devoted to an educational theme. Join the #FlipboardChat Facebook group to get advice from club members, discover magazines and promote your own during their #FlipboardFriday campaign.
Show us how you're using Flipboard in the classroom by tagging photos with the #FlipEDU tag on Twitter.
~jdlv created her summer class portfolio on Flipboard
GET FLIPBOARD ON:
FOLLOW US ON:
FLIPBOARD / TWITTER / INSTAGRAM / FACEBOOK / GOOGLE+ /TUMBLR / YOUTUBE / SOUNDCLOUD / PINTEREST / MEDIUM