Spotlight: How Mark Traphagen Uses Google+ To Promote Flipboard Magazines
Business Blog / September 28, 2015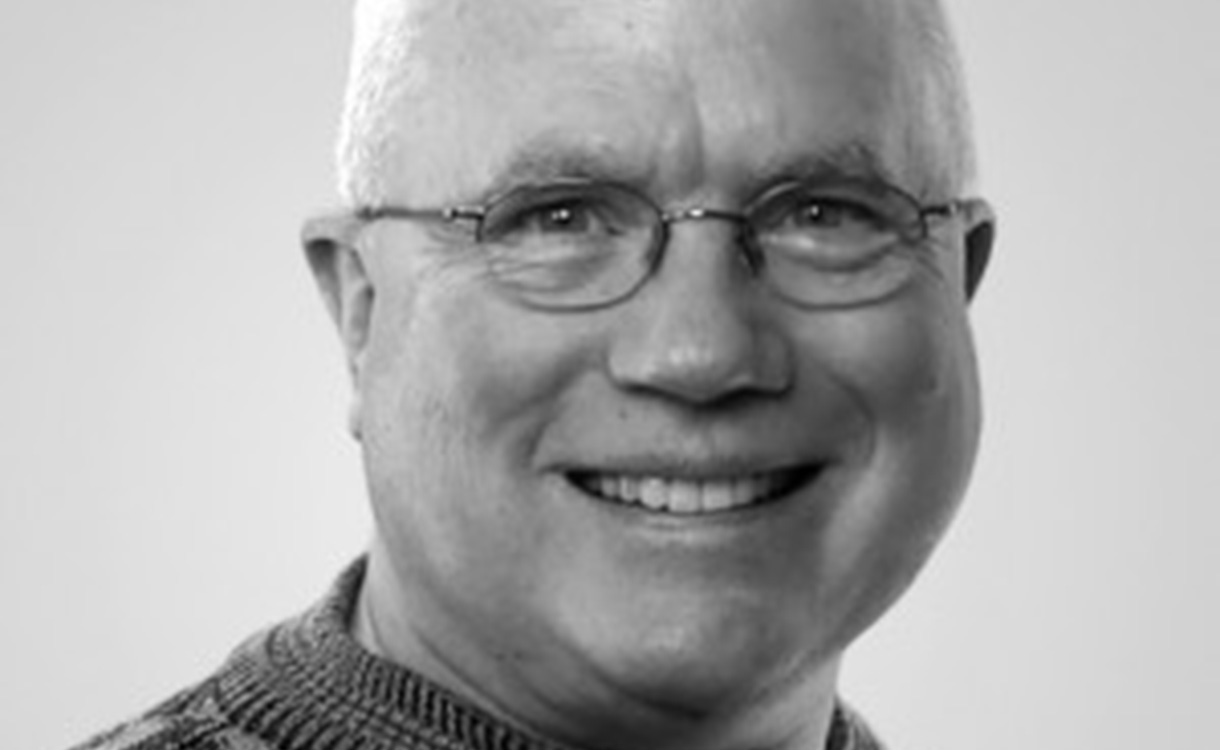 With 50 employees, Stone Temple Consulting is a boutique agency focused on SEO, content marketing and social media marketing—and thanks to Senior Director of Online Marketing Mark Traphagen, the firm's own promotion of itself shows—not just tells—clients how best to engage out in the world.
Besides speaking at conferences and creating an SEO strategy, content marketing is a key element in Traphagen's marketing strategy for Stone Temple; he is responsible for the production of videos and stories on the company blog as well as for guests posts on blogs like MarketingLand.
But another key aspect of his content marketing strategy is curation. "That's why I use Flipboard regularly," Traphagen explains. He curates seven Flipboard Magazines and has a clear sense of their value: "It's important in your social media streams to not just talk about your own stuff, but to become a source for the best info in your industry…I see Flipboard a home base," he says. "It's not a tweet that's gone shortly after posting it, but something people can follow. And I love the format that's created without any effort. It takes only one click to share something and make it look really good."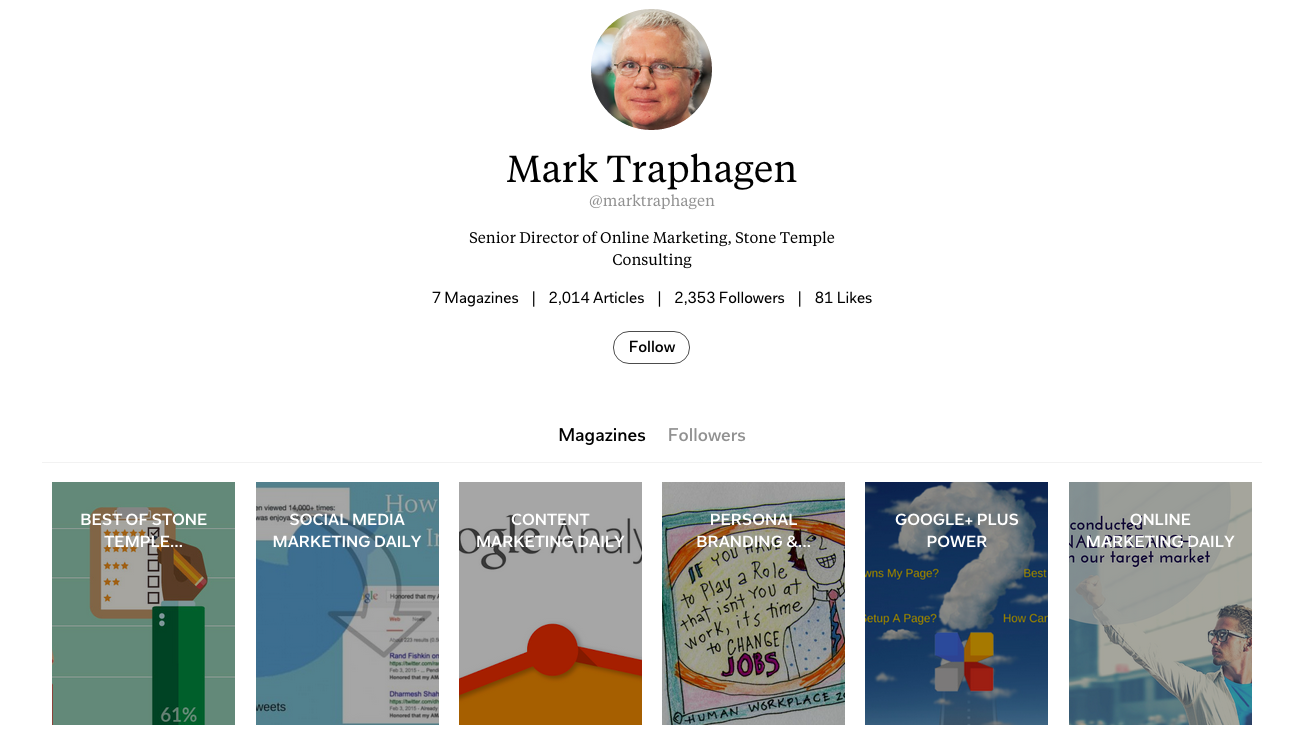 Traphagen has made a name for himself on Google+, where he was an early adopter and now has nearly 133,000 followers. He uses the social platform to grow his followers on Flipboard, too. Traphagen explains why Google+ is an excellent place to promote Flipboard Magazines. "I don't think people think of promoting their Flipboard Magazines on other social media, but it's the same as with a blog. You can't just have a blog; you have to think about how to get it out there," says Mark.
Promoting Flipboard Magazines
Every so often, Traphagen runs week-long "Magazine of the Day" campaigns on his Google+ account. For instance, on a Wednesday, he posted the SEO magazine and on Thursday, the content marketing magazine. One of the benefits of Google+ is that you can add more extended descriptions when you post Flipboard magazines, so for each post he picks the best new stories that he added to the Flipboard magazine in the previous week and includes a short synopsis of them on Google+ to give his followers a reason to take a look again.
Traphagen subscribes to a plan of diversification and brand lift by osmosis. Instead of creating one magazine about all areas of expertise, each discipline inside his digital marketing toolbox has its own Flipboard Magazine: there's one about SEO, another one about content marketing, and yet another one about social media marketing. And it's all part of his philosophy that by connecting as an individual, he ultimately is reflecting well on Stone Temple.
The strategy is paying off. "Every time I've done this, I get new followers for my Flipboard Magazines. So many people we want to do business with are on Facebook that it makes sense to post there and LinkedIn as well," Traphagen reveals. "And when I get interviewed on podcasts or for a blog, people ask where they can get resources from me or what I read. Now, I can say, 'Follow my Flipboard Magazines.' People are interested in that—and I get the joy of introducing Flipboard to new users."
~ChristelV is reading "SEO Search Engine Optimization Daily"
GET FLIPBOARD ON:
iOS / ANDROID / WINDOWS / WEB
FOLLOW US ON:
FLIPBOARD / TWITTER / INSTAGRAM / FACEBOOK / GOOGLE+ / TUMBLR / YOUTUBE / SOUNDCLOUD / PINTEREST / MEDIUM