Campaigns Worth Knowing: Machine Zone, US Army, Levi's and Starbucks
Business Blog / October 26, 2015
Making the Most of Native Content
The first Brand Magazines launched on Flipboard in 2011. Since then we have hosted over 100 on our platform. Brand Magazines were the first content marketing solution Flipboard offered to brands. Brand Magazines gave marketers the same opportunity for content discovery as Flipboard provided top publishers.
Commonly referred to as Native Advertising, Flipboard has since vastly expanded native ad products beyond Brand Magazines to include Promoted Story, Promoted Collections, and Cinema Loop Video.
Let's take a look this month at several campaigns that are taking advantage of those products and going native.
Machine Zone, US Army, and Levi's
A picture is worth a thousand words, as the saying goes — and motion pictures at least doubly so. In October, Machine Zone, US Army, and Levi's are among just a few of the advertisers utilizing Cinema Loop to visually capture the attention of users.
The inaugural Cinema Loop advertiser, Machine Zone, has continued the campaign on Flipboard for Game of War featuring singer, Mariah Carey, dodging dragons and rallying the troops in the midst of battle. The Cinema Loop creative really brings the game to life by highlighting the action in a way that a static image never could.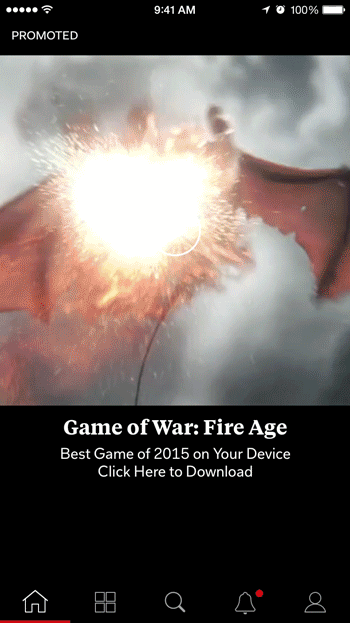 The Levi's Fall video campaign illustrates a day in the life of young urbanites to illustrate a variety of Levi's products, pulling in the user via Cinema Loop with a mini-version of the story arc that plays out in full once the play button is tapped.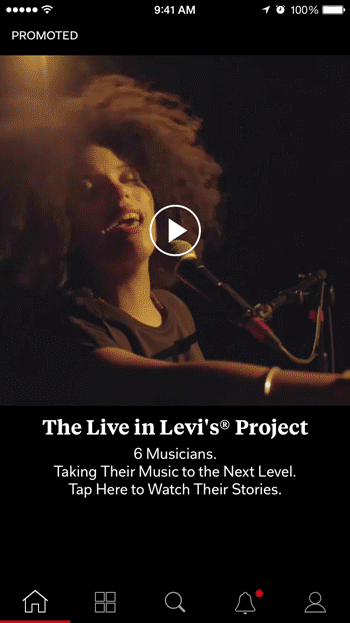 US Army is targeting their Cinema Loop video ads to several topics such as Data Science, Space Science, and Mechanical Engineering across the Flipboard Interest Graph to align with people interested in STEM (Science, Technology, Engineering and Math education).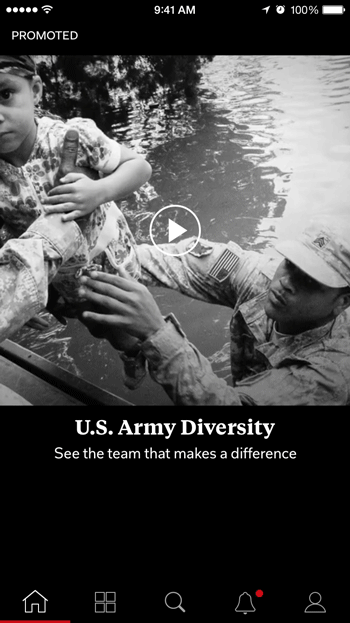 Starbucks
Using Promoted Collections and Promoted Stories this month, Starbucks is highlighting the 1912 Pike Blog, which covers a broad range of topics from roasting to growing beans. To reach the ideal audience, Starbucks is also using Interest Graph targeting to align with readers interested in culinary and artisanal foods.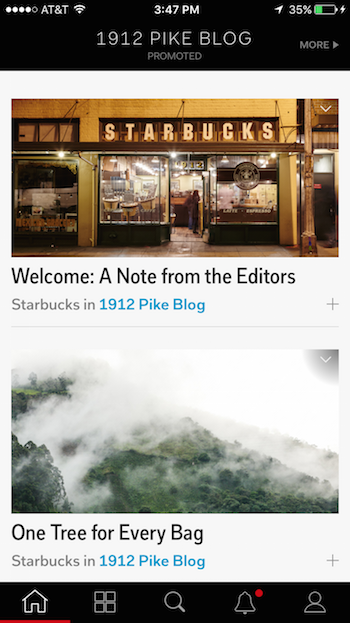 — ChristineC is reading Big Ideas
GET FLIPBOARD ON:
iOS / ANDROID / WINDOWS / WEB
FOLLOW US ON:
FLIPBOARD / TWITTER / INSTAGRAM / FACEBOOK / GOOGLE+ / TUMBLR /YOUTUBE / SOUNDCLOUD / PINTEREST / MEDIUM