Best of Both Worlds: Introducing Promoted Video with Cinema Loop
Business Blog / August 26, 2015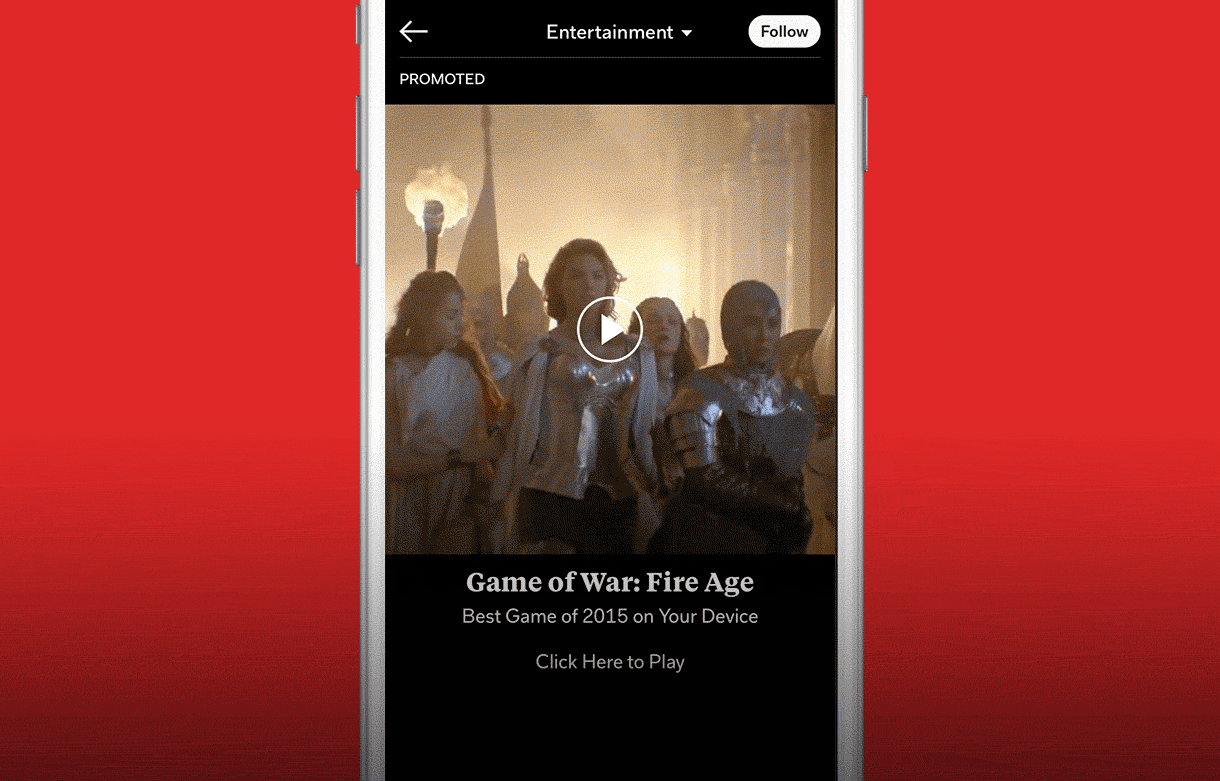 Scroll through any media trade publication right now and it won't take long to find all kinds of statements heralding the benefits of autoplay video advertising. But is it really as awesome as we all want it to be?
Let's review a typical app autoplay scenario: You're scrolling through content you love and fly past an ad with a silent video that then immediately starts. By the time you decide you're interested and scroll back up — the video is nearly over. Not. That. Awesome.
So here at Flipboard, we solved the issue that has been plaguing autoplay video ads for a while now. The result is Promoted Video with Cinema Loop.
Our new Cinema Loop features an eye-catching clip from the advertiser's video and sets it in motion, immediately capturing viewers' attention. However, the video itself doesn't actually start until tapping play—giving both the brand and the consumer the ideal experience.
The Cinema Loop experience is completely unique. The most impactful three to five second segment from a campaign video is selected to create a compelling, bite-sized piece of content that's both potent and enticing in and of itself. When a user then decides to watch, the entire video with audio starts from the beginning in all its glory; resulting in an experience that provides the full impact of the creative.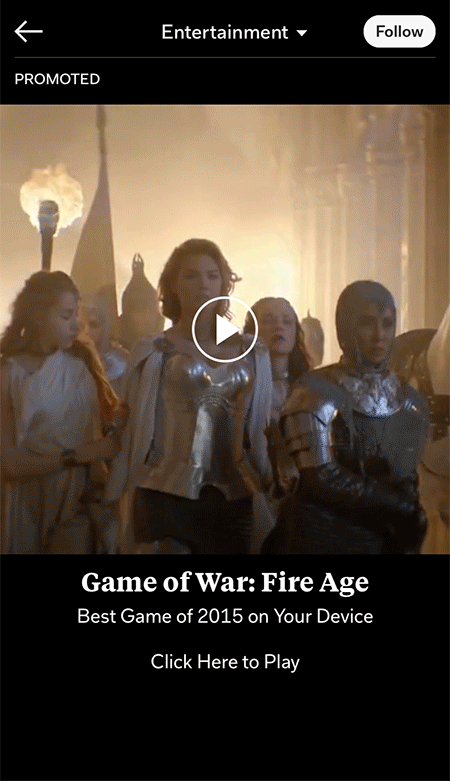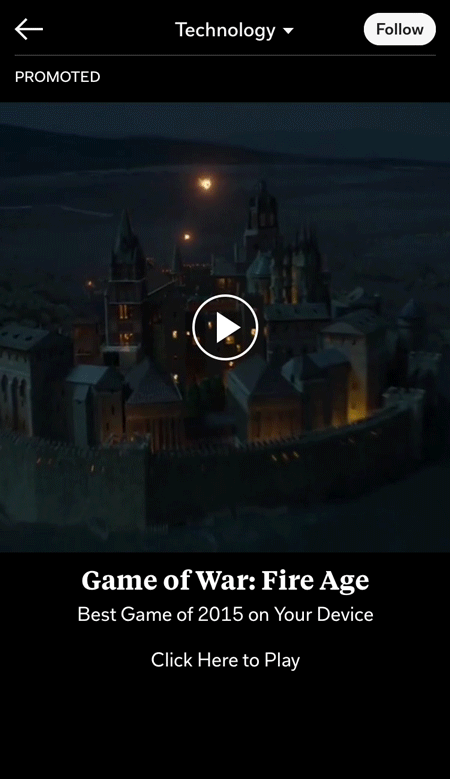 This feature also allows us to take advantage of the higher brand lift that comes with user-initiated video over typical autoplay scenarios. By hand-selecting a clip from the campaign video with our Cinema Loop feature, we capture users' attention and preserve the impact of user-initiated video—definitely a best-of-both-worlds scenario.
Oh, and one of our favorite aspects of Cinema Loop is how easy it is for advertising partners to use. Simply submit standard existing video assets—no special edits required whatsoever — and inject some awesomeness into video advertising.
For more information on Promoted Video with Cinema Loop, email advertising@flipboard.com.
— DaveH is reading Data Alchemy
GET FLIPBOARD ON:
iOS / ANDROID / WINDOWS / WEB
FOLLOW US ON:
FLIPBOARD / TWITTER / INSTAGRAM / FACEBOOK / GOOGLE+ / TUMBLR / YOUTUBE / SOUNDCLOUD / PINTEREST / MEDIUM