Spotlight: Food Stylist and Photographer Kristen Hess
Shona Sanzgiri / August 25, 2015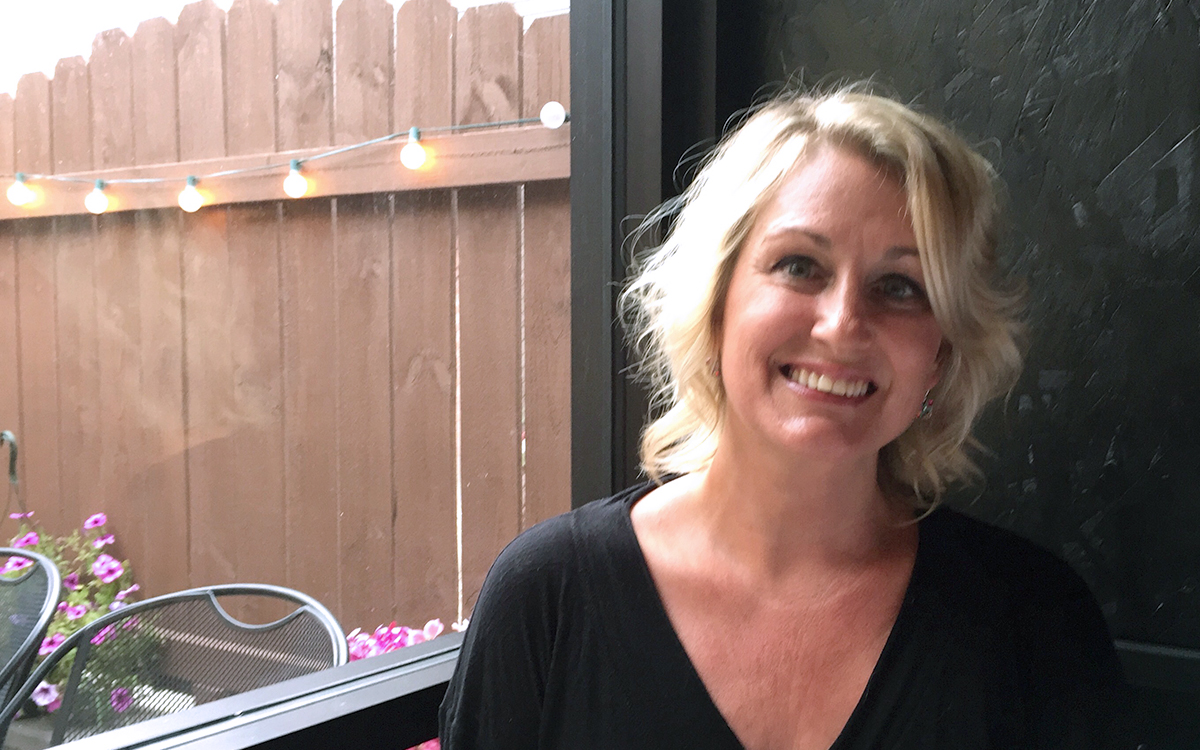 My name is Kristen Hess, NYC food stylist/photographer and author of The Artful Gourmet food blog.
My love of food and cooking led me to dive into the world of food styling and food photography, start a food blog back in 2010 and pursue a career in the culinary arts.
I use Flipboard as a starting point for my day to catch the top trending stories and news, as well as inspiration and ideas for cooking, recipes and food news.
I enjoy reading on Flipboard because it's all in one place and is connected to my friends so I can see what they're posting as well. I also love the interactive "flipping" of articles, just like reading a printed book or magazine, and how I can organize them in categories for easy access to read later.
The first few sites I read in the morning are The New York Times (especially the food section!), Yahoo (for news, food and email) and Facebook (to see what's going on with friends and peers in the food industry).
The best article I read all week was "Photographer Turns Mundane Water Droplets into Works of Art" by Exposure Guide. This is fascinating! A German photographer, Heinz Maier, experiments with super macro photographs of water droplets in a series—and the images are just downright beautiful and amazing! It's such an inspiration to see other people out there doing beautiful work because they love doing it. And his technique is so simple but the results are out of this world.
My favorite topic on Flipboard is food and cooking, of course! And photography. I love to see what's new and cool in the industries I'm involved in.
A great magazine I've found on Flipboard is The Future of Food Collection. I love this metazine because it has some really cool magazines within it, with topics related to food and trends and what's hot right now: The Sous Vide Life, Pop Up, Food Art (I especially love this magazine because I'm a food stylist and there's some really cool food art going on around the world!), 3-D Printing Food, The Future of Food, etc. It's not just another recipe collection, but provides interesting and new content in the culinary world around food trends and what people are doing differently to move the industry forward and make people more aware of food safety and sustainability.
My biggest influence is other chefs, food bloggers and photographers that I admire. I really like Giada de Laurentiis and Ina Garten because I like the simplicity of their recipes which are healthy and easy to make, everyday favorites.
A food blogger I really like is What Katie Ate (Katie Quinn Davies), because she has a similar background to me: going from being a graphic designer to food blogger and photographer and following her passion for food. She also has beautiful styling and photography that I love, which inspires me. I also look at other food sites and professional food stylists and photographers for ideas and inspiration to see what's trendy and what other artists are doing out there in my field.
My "media diet" includes social media (Facebook, Twitter, Pinterest, LinkedIn, Instagram) as a starting point to see what's going on with my peers and in the industry—and Flipboard to catch up on the top news and stories of the day.
Occasionally I watch the news and talk shows and food shows on TV, but that's usually late at night after my work is done, or if during the day, background media for listening while I'm creating my latest culinary creation, food photo shoot or blog post.
A unique productivity tip of mine is to do all my reading online first thing in the morning with a big cup of coffee. I find that if I get at least a half hour out of the way to discover the day's top stories and topics of inspiration that I can get my day started with some fresh ideas and creative thinking. This also helps me not get too distracted all day surfing the Web while I'm trying to get my work done. Flipboard is great because all the top stories and news are right there and I can organize my articles and magazines all in one place, which keeps me focused throughout my day.
Check out all of Kristen's food and photo-related magazines on Flipboard.

~ShonaS is reading the Seattle topic
GET FLIPBOARD ON:
iOS / ANDROID / WINDOWS / WEB
FOLLOW US ON:
FLIPBOARD / TWITTER / INSTAGRAM / FACEBOOK / GOOGLE+ / TUMBLR / YOUTUBE / SOUNDCLOUD / PINTEREST / MEDIUM