Documenting Relief Efforts in Nepal on Flipboard
Gabriella Schwarz / June 3, 2015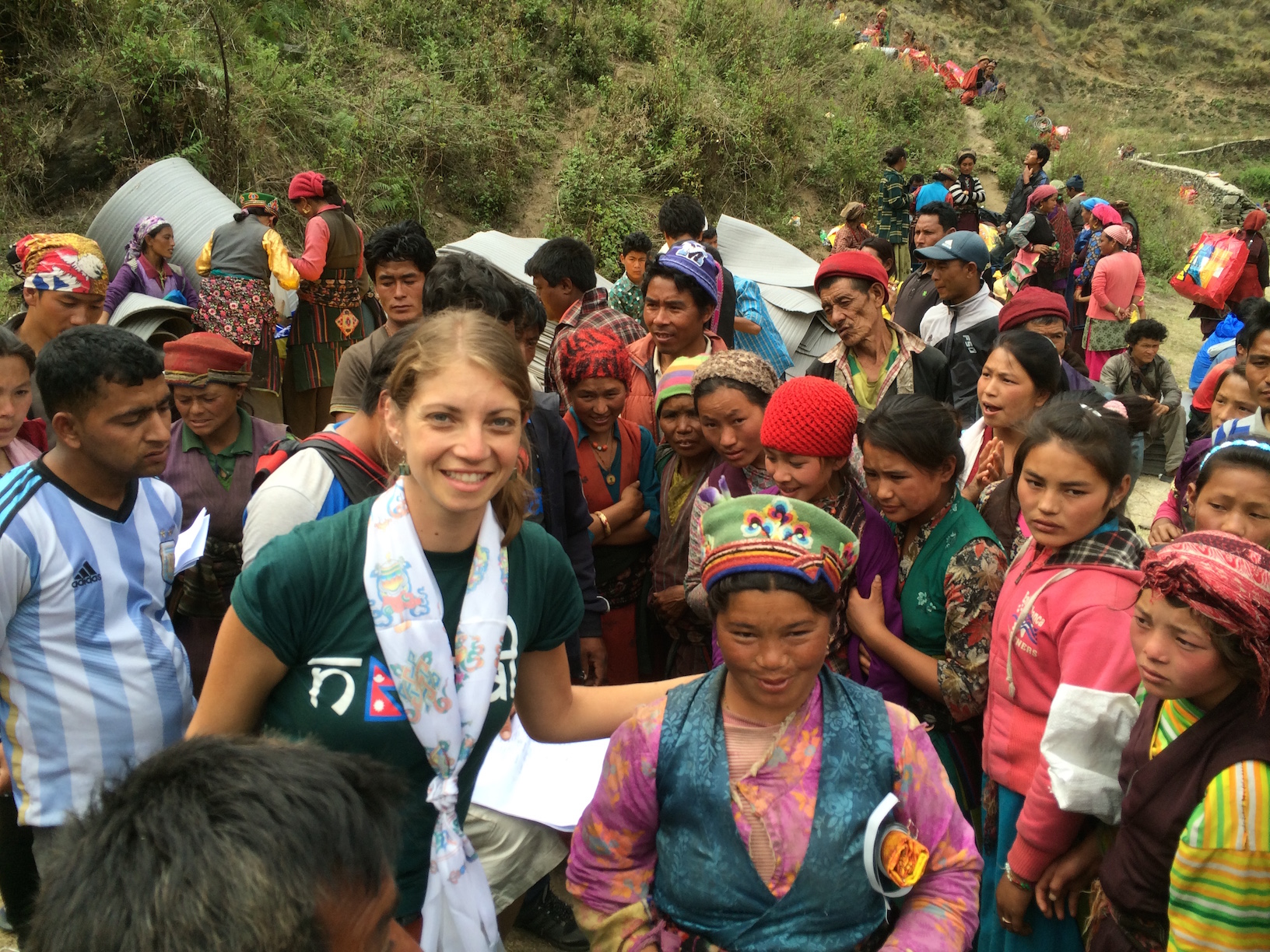 Six weeks ago, Alyse Speyer went to Nepal, looking for a relaxing vacation hiking and exploring the jungle and countryside. Instead, she was plunged into a catastrophe—and found a situation that's changed her life.
Four days after she arrived, a 7.8 magnitude earthquake pummeled Nepal, effectively ending her vacation. Rather than return home on the next flight, Speyer, 29, a yoga instructor and marketing manager, rolled up her sleeves and threw herself into the relief effort. She moved to a Japanese monastery in the tiny town of Lumbini, close to the Indian border, and has been helping bring hundreds of relief packages to families in the three nearby villages. "I felt the need to help in whatever way I could," she said recently.
"Being in a country and feeling the tension and sadness as well as the immense hope of the Nepali people had a strong effect on me," she added. "It becomes a human-to-human, heart-to-heart experience."
These days—and there are no "typical days," she notes—Speyer spends her time buying goods and materials, including tents, blankets and metal sheets, organizing the budget and packing relief kits. The biggest challenge, though, is finding and purchasing the necessities, for which the relief workers are reliant on donations from friends, family and blog readers.
But heart, soul and ability are not in short supply, she said. The steps taken and time given by Master Sato and the monks at the monastery, Jupiter Sharma and Danesh Thupka of yeshelpinghands.org and others, have led her to call their outlook the "Nepali way"—what she describes as "living in the present."
"It's difficult to plan ahead here and many business deals are sensationalized. You learn to live in the moment and trust that things will get done, to let go and focus on 'what's now' and let 'what's next' come when it comes," Speyer said. "It may not be the most efficient or direct or even how you planned, but it gets done somehow and some way."
Throughout her time in Nepal, Speyer has used her Flipboard magazine, "Told by Alyse," to document her experiences on the ground, raise awareness about her work for her family and friends and reach a "different subset of readers." She said the magazine has helped increase the visibility for her newly created nonprofit—and she hopes that more donations will come. We learned about Alyse's magazine from her mother, Janette Speyer, who is a Flipboard Club member.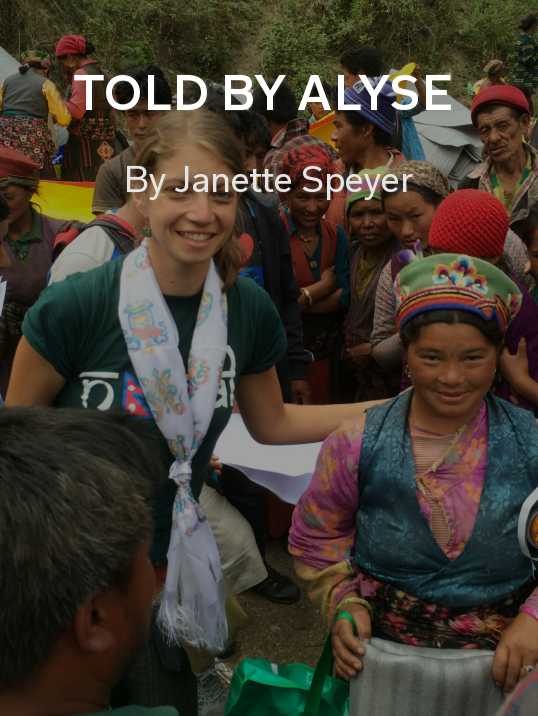 Alyse Speyer, who has extended her visa, is turning her attention next to development: working with civil and environmental engineers and architects to demolish, clean up and reconstruct villages. She said she expects those projects to serve roughly 150 houses.
"The goal is to reuse as many materials that we can, helping people have earthquake and monsoon safe houses," she said. "I've even extended my visa so that I can help finish this work. A new project crops up everyday as people continue to ask for and require different stages of help."
~GabyS is reading "Eat (Red) Drink (Red) Save Lives"
FOLLOW US ON:
FLIPBOARD / TWITTER / INSTAGRAM / FACEBOOK / GOOGLE+ / TUMBLR / YOUTUBE / SOUNDCLOUD / PINTEREST / MEDIUM