What I'm Reading: Sommelier Raj Vaidya
Inside Flipboard / August 27, 2014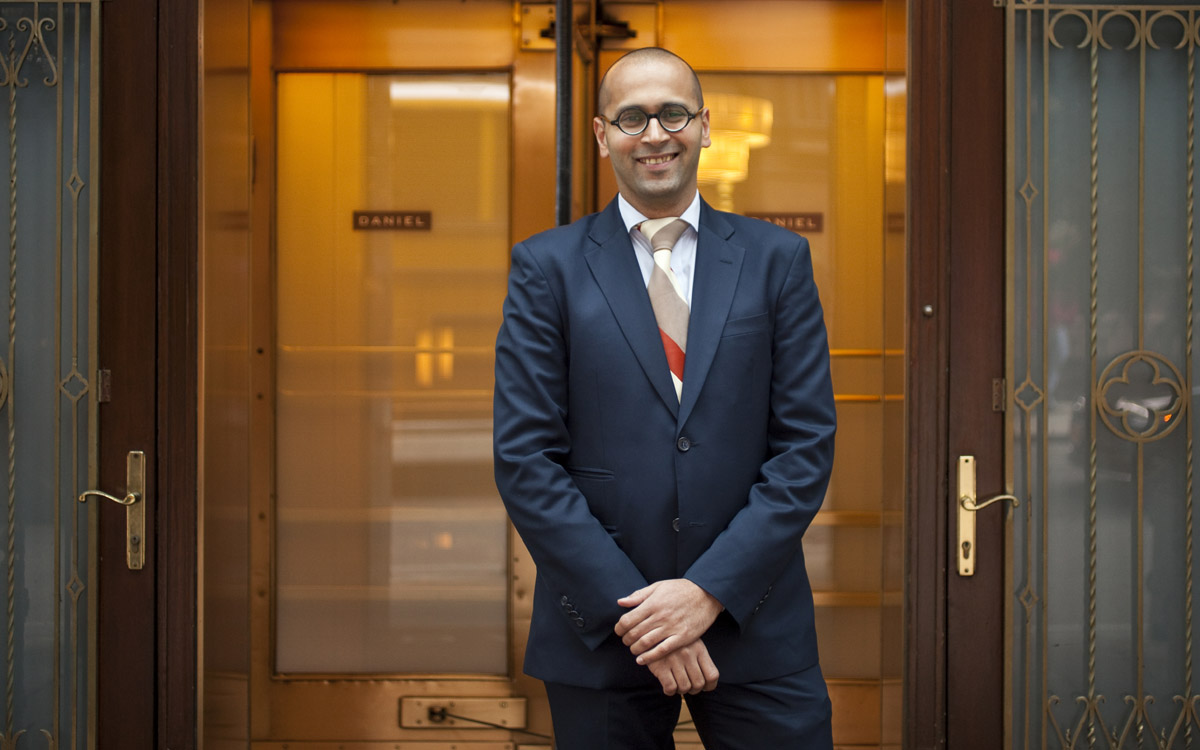 As the head sommelier of a restaurant with three Michelin stars, Rajeev Vaidya is a man whose good taste is literally certified. At Daniel, Chef Daniel Boulud's eponymous New York City restaurant, Vaidya uses expertise and improvisation to curate an experience for his guests.
To do that, you need a refined palate. And perhaps most importantly: a curiosity for the world. Considering that the wine list at Daniel reads like a "thrilling document," we knew that Raj wouldn't disappoint when we asked him: What are you reading?
I use Flipboard every morning for a couple of hours, starting out with top news outlets and then grazing on random topics ranging from finance and current events to food industry news. Then I just meander about the suggested pages and links, finding interesting articles that I would otherwise be oblivious to—it's a great way to widen the scope of information that passes by my gaze.
Some of my favorite sources are:
Astronomy, space and physics by Mark Draper: With headlines like "Scientists find that 80% of all light in the universe is missing," you can't help but learn some cool random facts!
History in the Making by Darby Krajicek: Very cool way to think about current events.
Street Photography Monochrome by Alberto Pérez: Great collection of black and white photos— random but thought provoking.
Indian Food by Phani Kumar: An awesome resource for recipes and also history and cultural significance of the dishes I ate growing up.
A Walk In My Clogs by Chef Daniel Boulud: Gotta keep tabs on where the boss is as he jet sets around the world!
NYT Critics' Picks Restaurants by The New York Times: Keeping up with the state of the industry locally.
Startups by trphan33: I like to keep abreast of what is going on in the tech world, especially since so many of my clients at the restaurant work in that field.
Finance by Mike Eisenberg: A good resource to know what the trends are and who the players are on Wall Street, again as a way of keeping up with the restaurant's clientele.
Since I am not a big user of other social media outlets, Flipboard gives me a chance to collect articles for our magazine and reach a wider audience with my interests than possible here at the restaurant. It's also amazing personally because I can access different viewpoints and stories and coverage of news in the same place, rather than say having to go look on individual websites.
Why is rosé great with almost anything? Do pricier bottles live up to the hype? Where do sommeliers go for a drink after work? Find out below:
Daniel's Cellar by Chef Daniel Boulud & Raj Vaidya
~ShonaS is reading "Sean Hagwell Studios"
/flipboard
@flipboard
+flipboard