USA TODAY Is First Nationwide U.S. Newspaper to Launch on Flipboard
Inside Flipboard / October 14, 2011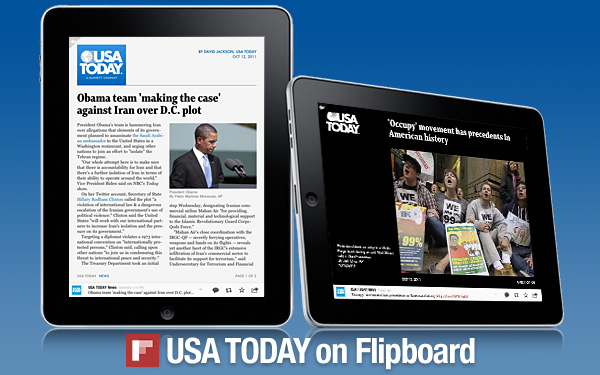 The great publisher Al Neuharth was known as an innovator in the newspaper business. From his first venture (a weekly dedicated to sporting news in South Dakota, of all places) to the groundbreaking "Today" papers that started in Florida and reached their apotheosis with USA TODAY, he listened to his readers and learned.
Though Neuharth retired in 1989, USA TODAY became the most widely read newspaper in the United States. Its distinctive color-coded sections, easy-to-read stories and navigation — every piece is contained on one page, rather than "jumping" to inside pages, like most other newspapers — is a case study in usability and innovation.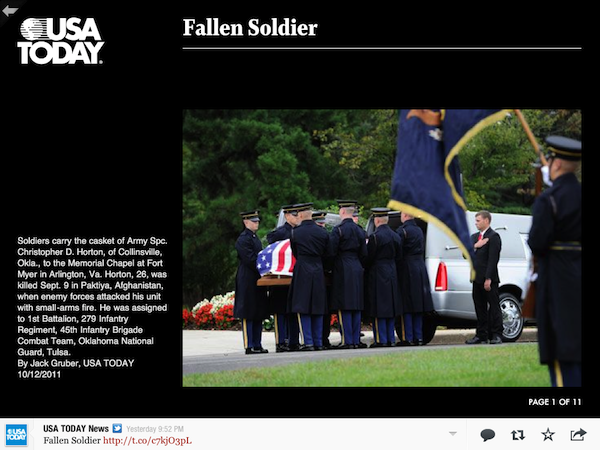 We think it's not exactly a coincidence that USA TODAY also happens to be the first nationwide U.S. newspaper available on Flipboard. Its Flipboard edition contains customized layouts and a unique story mix drawing from the entire paper, including up-to-the-minute items from its iconic News, Sports, Money, and Life sections.
Add USA TODAY to your Flipboard for reporting that engages the national conversation.
~JoshQ
featured@flipboard.com
facebook.com/flipboard
@flipboard