Top 5 FAQs Answered!
Inside Flipboard / April 27, 2015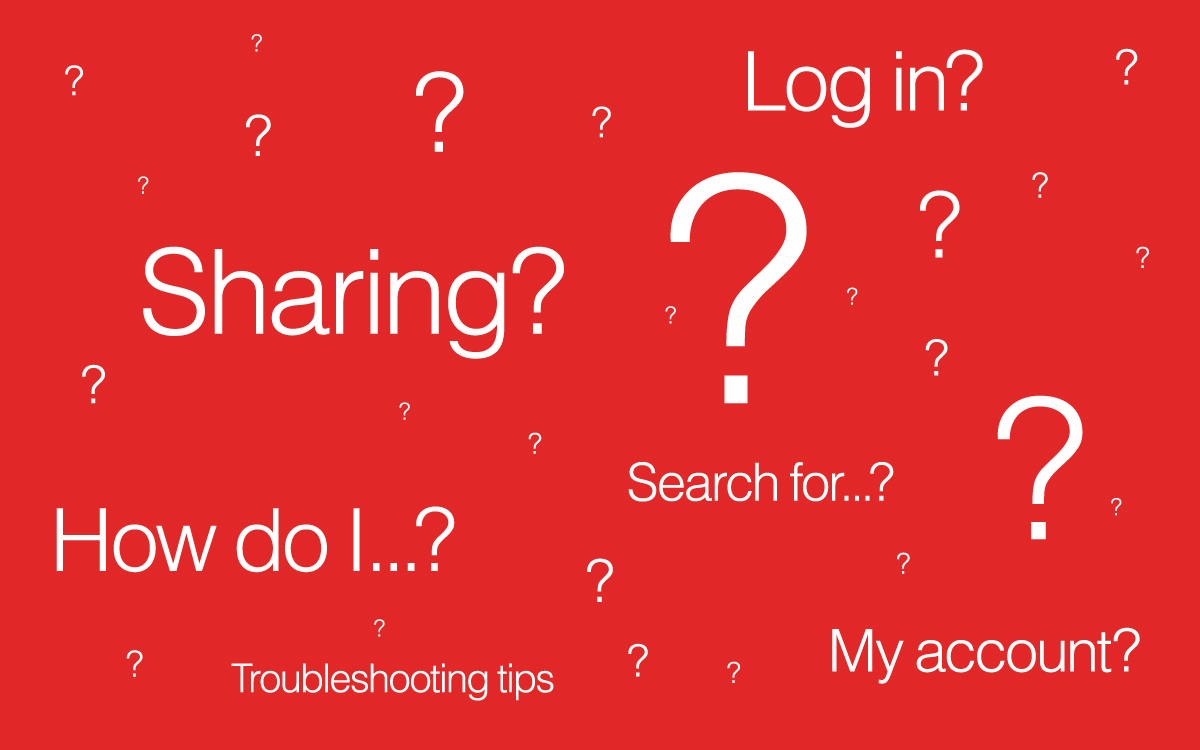 Over the years we've received a lot of valuable feedback which has helped shape Flipboard as well as how we support our readers and curators. Our community support team has taken much of that information and turned it into the Help & Feedback section both on the Web and in the app.
Here are a few of the most common questions we see from our community.
1) How do I remove content from my magazines?
If you're a voracious curator of magazines like me, you understand that sometimes a little spring cleaning is in order. If your magazines need some pruning, or if you just flipped something into the wrong magazine by accident, here's how to remove the content:
On your mobile device, tap the profile icon to view your magazine (select the red ribbon first if you're on a tablet).
Choose the magazine in question, and then flip to the item to delete.
Long press on the article and choose Remove from Magazine.
2) How do I add more topics to my Flipboard?
With over 34,000 topics to choose from, you can personalize Flipboard around your interests. Revisit the topic picker to find even more topics to add:
Open the app and tap the Following tab.
Swipe across to Topics, choose Find More Topics to Follow and you'll see the topic picker. Select topics that interest you, or use the search feature to dive even deeper.
Select Done when you're finished.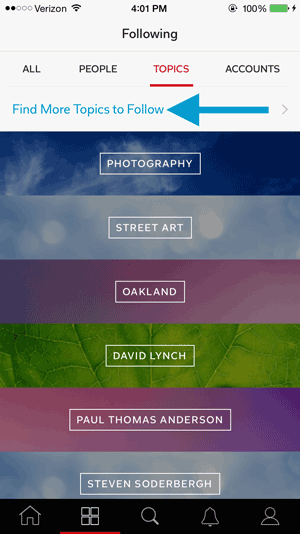 Return to the topic picker from time to time to keep personalizing your Flipboard with new and interesting content.
3) Can I add my favorite RSS feeds?
Totally! Just type the full RSS URL into the search bar. If you're the first person to ever search for that feed on Flipboard, you're actually adding it to our database. If others are already following that feed on Flipboard, the feed should appear in the drop down menu.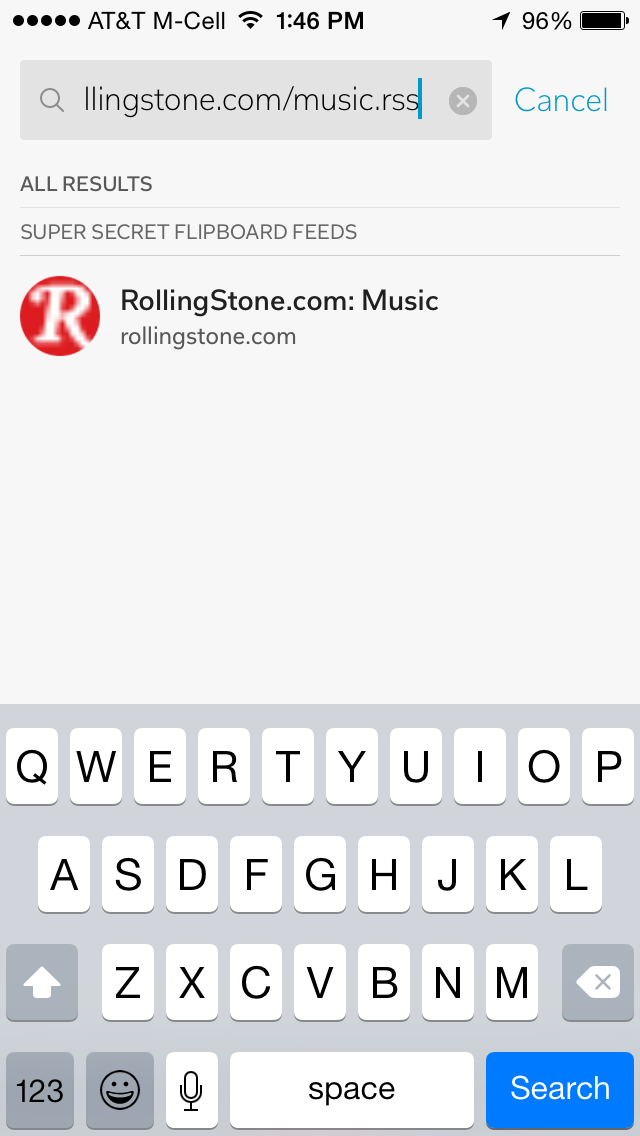 You may need to tap Social Network Results and select the feed from the RSS section.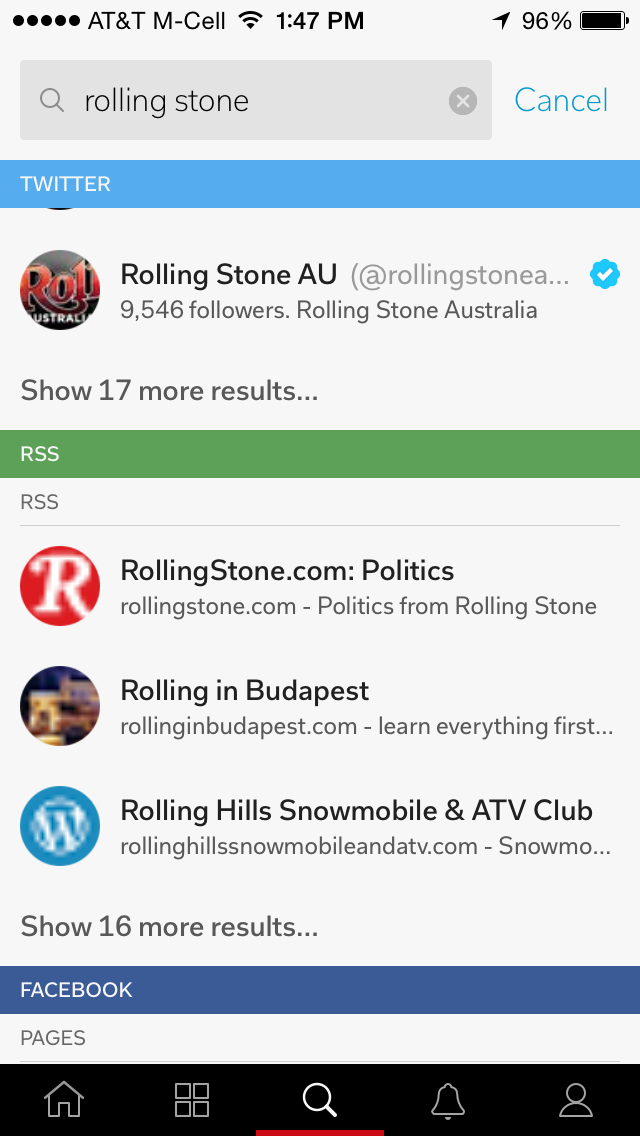 4) How do I change the cover image on my magazine?

We all know we shouldn't judge a book (or magazine, in this case!) by its cover, but let's face it, a great cover image helps drive traffic to your magazine. I keep my magazines looking fresh by swapping out the cover images frequently. I'm always on a quest for an image that best expresses the content of the magazine and fits perfectly.
Tap the profile icon and select the magazine in question.
Flip through stories until you find a high-resolution image to use.
Long press on the article and choose Promote to Cover.
If you don't like how it looks, follow the same steps and try again.
Or, tap the gear icon on the magazine cover to open Settings, then choose Reset Cover.  On iOS, you'll need to choose Advanced Settings then Reset Cover. This will use the image from the most recent story you flipped into the magazine.
You can also do this from Flipboard on the Web. Once you've logged in, click your profile avatar, then click Edit on the thumbnail of your magazine. Under the thumbnail for each story in your magazine, you have the option to Promote to Cover.
5) How can I create a private magazine to share with a few friends?
Flipboard curators really wanted the ability to create private magazines to share with select people. Click to view our FAQ with steps for creating private group magazines and check out this blog post recapping a recent #FlipboardChat, where the Flipboard Club discusses the benefits of using this feature.
These are a few examples of questions we see from the Flipboard community. If we see questions being asked more frequently, we update our Help & Feedback section with new FAQs. If you have a question that isn't addressed in the Help Center, connect with us inside the app for assistance. We're always happy to help.
~JasonP is curating "CONSCIOUSNESS"