The Week in Review: Religion, Front and Center
Gabriella Schwarz / September 25, 2015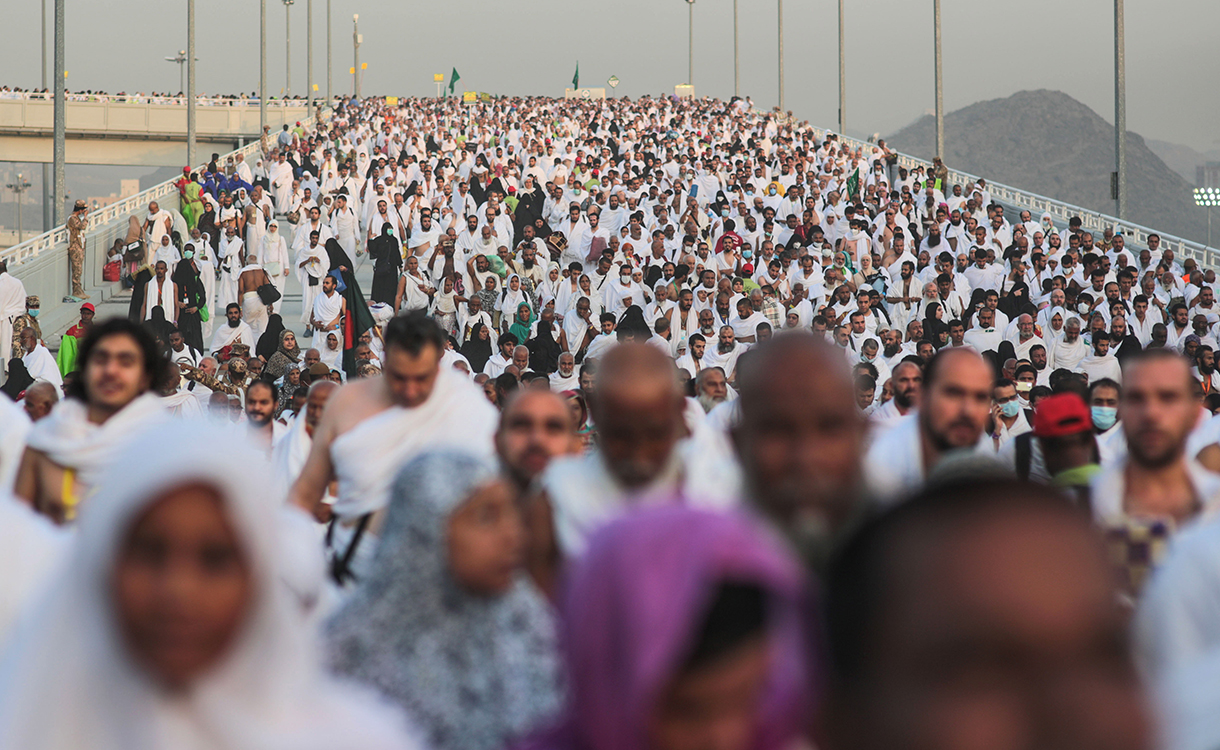 For three of the world's biggest religions, Islam, Christianity and Judaism, this past week was one of great significance with great implications. The annual (and this year deadly) Hajj pilgrimage took place on Thursday, Pope Francis made his first trip to the United States this week, and Jews around the world observed Yom Kippur, the holiest holiday in the Jewish calendar.
Every year Muslims from around the world make a spiritual trip to Mecca, called the Hajj. Known as the fifth pillar of Islam, the Hajj is an obligation of every Muslim who is financially and physically able to make the journey. This year more than 2 million Muslims partook in the ritual, which resulted in a stampede that killed more than 700 people and injured 900 others in Saudi Arabia.
The deaths were among the topics addressed by the pope during his trip to the U.S.
"In this moment of prayer, I unite myself with you all in prayer to God, our father, all powerful and merciful," he said during a Thursday prayer service.
Pope Francis arrived in D.C. on Tuesday for a six-day trip that included a speech to the U.S. Congress, an address at the United Nations, mass at Madison Square Garden and a trip to Ground Zero. The "people's pope" spoke about the environment, poverty and human dignity, among other issues during his addresses.
"A selfish and boundless thirst for power and material prosperity leads both to the misuse of available natural resources and to the exclusion of the weak and disadvantaged," Pope Francis said at the U.N. Friday. "The poorest are those who suffer most from such offenses, for three serious reasons: they are cast off by society, forced to live off what is discarded and suffer unjustly from the abuse of the environment."
This week also marked the end of the holiest weeks in the Jewish calendar, including Rosh Hashanah, the celebration of the New Year, and Yom Kippur, the day of atonement. The holiday is often celebrated with a period of fasting, services in temple, contemplation and time with family and close friends.
Whatever your personal religious involvement, learn about different faiths and the news surrounding them through Flipboard magazines.
Islam by infinities: Learn about the importance of the Hajj pilgrimage and more about the principles of Islam.
Pope Francis' Visit to U.S. by The New York Times: Keep up with the pope's movements, words and sentiments, as covered by The New York Times.
Christianity, Religion, Spirituality by Mark Kubo: Bible teachings and analysis.
Dave's Jewish Reference Guide by David Sigal: The meaning of Jewish holidays and the role Judaism plays in the modern world.
The Wandering Jew by Rabbi Elli Fischer: Discover more about Judaism through places that hold religious significance.
Search for other religions on Flipboard, like Buddhism and Hinduism.
~GabyS is reading 10% Happier
GET FLIPBOARD ON:
iOS / ANDROID / WINDOWS / WEB
FOLLOW US ON:
FLIPBOARD / TWITTER / INSTAGRAM / FACEBOOK / GOOGLE+ / TUMBLR / YOUTUBE / SOUNDCLOUD / PINTEREST / MEDIUM