The Week in Review: Mad Men's Final March
Gabriella Schwarz / April 10, 2015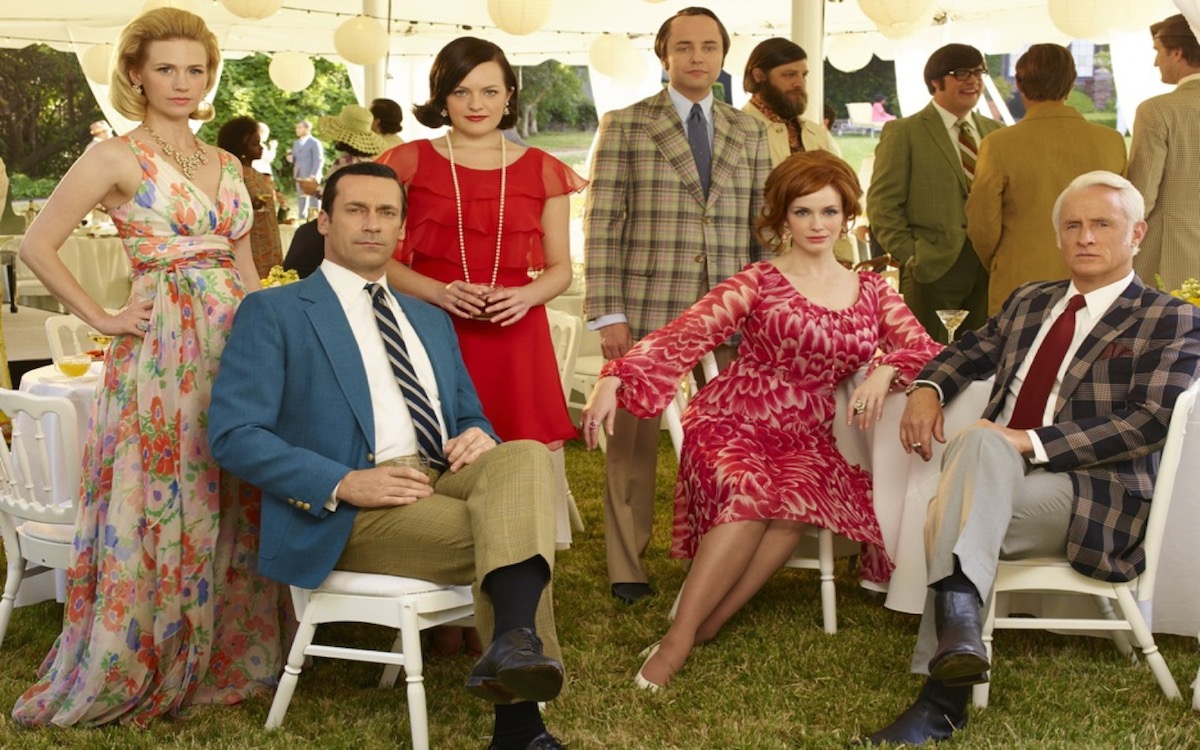 TV audiences met Don Draper, Peggy Olson, Joan Harris, Roger Sterling and the rest of the cast of AMC's Mad Men when it premiered in July 2007. During its now seven seasons on the air, the drama has garnered 15 Emmy Awards and millions of viewers, becoming part of our cultural fabric. The series stars 60s advertising executive Don Draper, who viewers watch navigate the often bumpy waters of work and home. Noted for its stylish sets and costumes, the hour-long show has also tackled larger issues of race, gender and equality, all of which permeated the era.
Mad Men creator Matthew Weiner "had an interest in trying represent, in his own truthful way, how people actually live in history," Semi Chellas, a writer-producer on the show, told Elle.
Weiner said he made deliberate choices about women and race during the course of the show.
"I've tried to make a statement out of it [race] from the very beginning, the absence of people of color in their world and the way that civil rights come into their life," Weiner told Time. "They live in New York–New York is not an integrated place despite people's fantasies."
These larger cultural themes are set against the backdrop of an at-times thriving advertising agency that is experiencing a changing world through the eyes of their business. The seventh season premiere aired Sunday, kicking off a flurry of coverage and conversations around the show's final season.
"Visually stylish (with the artiest opening credits since James Bond), intelligently written and sensually performed, it has become a show that people like to pretend is part of their lifestyle even if it isn't," wrote Mark Lawson in The Guardian.
Use your Flipboard to add context to the final season as well as to read up on related themes.
'Mad Men' News by Kevin Alfaro: Mad Men news, from the stars to the plot.
Mad Men by Karin Lehmann: Latest on the stories and fashions from the hit TV show.
Marketing/Advertising by landonjperry00: Information from the current marketing and advertising world.
Old Soul Retro by Old Soul Retro Gal: Retro stars and style, from the early to mid 20th century.
The World of Mad Men by Nicole McCormack: The realities of today's adversiting world, as curated by a Flipboard employee.
Follow the "Mad Men," "AMC," "Jon Hamm" and "Elisabeth Moss" topics on Flipboard for the latest show and actor info.
~GabyS is curating "TV Shows That Were"
/flipboard
@flipboard
+flipboard