The Week in Review: Letterman Signs Off
Gabriella Schwarz / May 22, 2015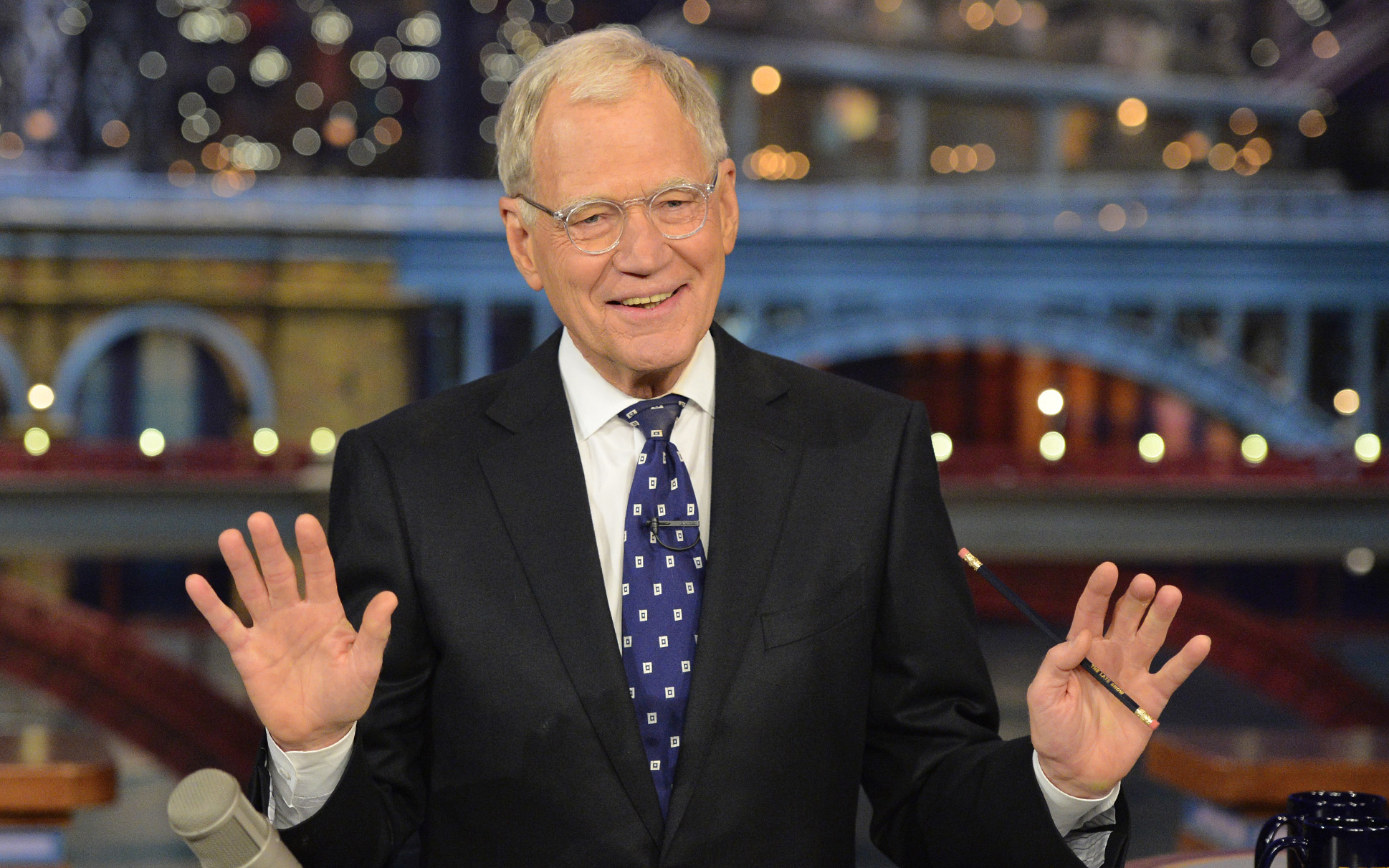 After 33 years and 6,028 broadcasts, comedian and late night talk show host David Letterman signed off for the final time Wednesday in a celebrity-packed hour befitting a legend. Stars like Steve Martin, Jerry Seinfeld, Jim Carrey and the Foo Fighters appeared on stage, capping off weeks of send-offs from President Barack Obama, Tom Hanks, Julia Roberts, Bill Murray and others. But it was Letterman's classic humor that shone through most, until the very end.
"I'll be honest with you, it's beginning to look like I'm not going to get the 'Tonight' show…I hope to become the new face of Scientology," Dave joked during the last broadcast. "When I screw up now, and Lord knows I will be screwing up, I'll have to go on somebody else's show to apologize."
A review in the Los Angeles Times read, "Letterman's last monologue was filled with the self-deprecating humor that made him a favorite with late-night audiences and an inspiration to a generation of comics."
Social media and the #ThanksDave hashtag were flooded with appreciation and favorite moments from stars and fans of every stripe.
Comedian Jimmy Kimmel said watching Dave was "more important than sleep."
"For me, Late Night With David Letterman wasn't just a show. It was a problem," Kimmel wrote in Time. "Every school night, I watched with the kind of simmering fervor described in newspaper outlets of teens who run away from home to fight for ISIS."
"Dave was a true revolution—and I believe his innovations are up there with the light bulb and the Twix bar," Conan O'Brien wrote in Entertainment Weekly. "Like all revolutions, it was such a seismic shift that it was disorienting and a bit messy at first, and it has taken us time to realize the sheer magnitude of the shit."
Use Flipboard magazines to celebrate those who, like David Letterman, are or were unparalleled in their fields.
Comedy Rag by Chris Martin: Stay up with comic greats, including Letterman, Louis C.K., Tina Fey, Amy Poehler and Jerry Seinfeld.
Steve Jobs Lives by mobeon.com: This magazine honors the words and actions of the Apple founder who changed how we learn and connect with others.
Elvis Elvis and more Elvis by Cindi Bender: See images, videos and stories about the man who changed rock 'n' roll.
Maya Angelou: A Tribute to the Iconic Writer by Roslynn Kemp: Remember the life of this American poet and author.
Warhol by Bull Daniels: How the father of pop art, Andy Warhol, influences life today.
Margaret Thatcher – A Life that Changed the World by Adam Indikt: A tribute to Britain's first female prime minister.
~GabyS is reading the "Late-night Talk Show" topic tag.
FOLLOW US ON:
FLIPBOARD / TWITTER / INSTAGRAM / FACEBOOK / GOOGLE+ / TUMBLR / YOUTUBE / SOUNDCLOUD / PINTEREST / MEDIUM