The Week in Review: Denali vs. Mount McKinley
Gabriella Schwarz / September 4, 2015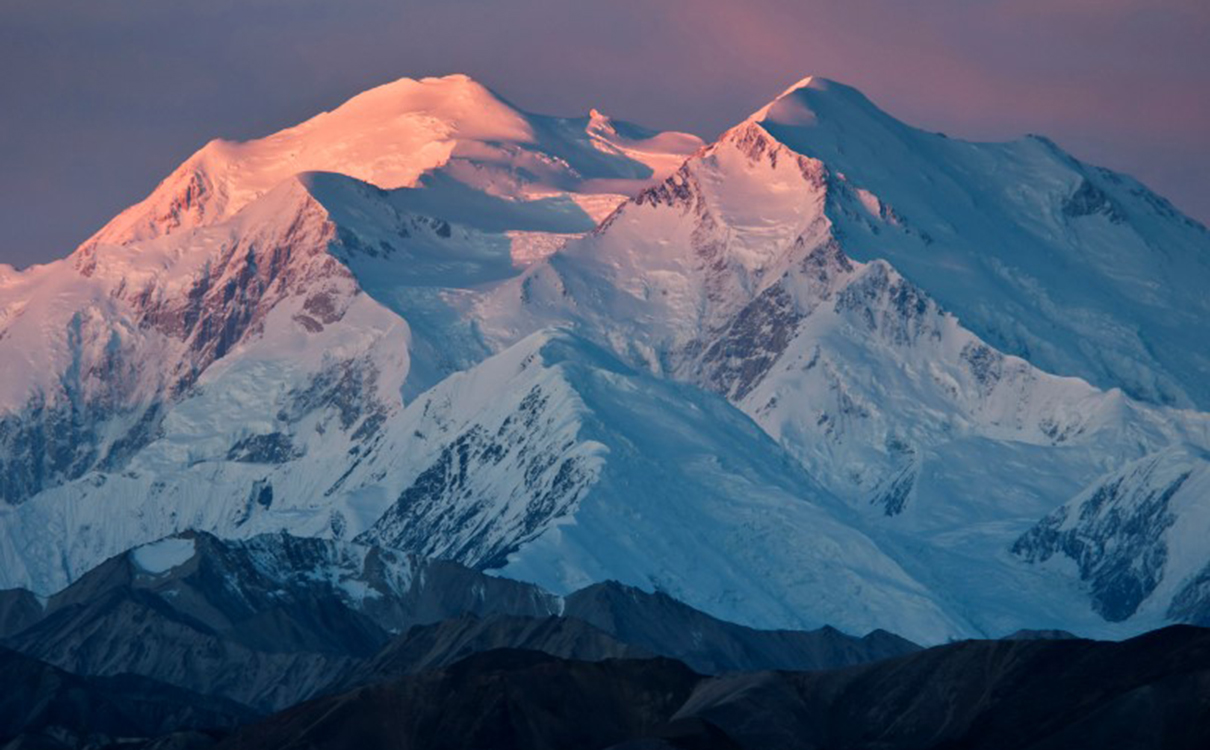 President Barack Obama renamed America's highest peak during his trip to Alaska this week, the first by a sitting president of the United States. The mountain, at more than 20,000 feet, became known as Mount McKinley in 1896 after a gold prospector emerged from the Alaska Range to hear that McKinley won the Republican presidential nomination. McKinley, an Ohio native, was assassinated in 1901 while in office and never visited Alaska, despite the landmark bearing his name.
The destination has long been known locally as Denali, its name in the indigenous Athabaskan language, spoken by the Koyukon, who have lived in Alaska for thousands of years.  In 1980 the surrounding national park was renamed Denali but previous attempts to change the peak's name were blocked largely by Ohio lawmakers.
Obama's latest announcement was met with support from local leaders and criticism from Republicans in Congress.
"For generations, Alaskans have known this majestic mountain as 'the great one,'" Alaska Sen. Lisa Murkowski said in a video. "I'd like to thank the president for working with us to achieve this significant change to show honor, respect and gratitude to the Athabascan people of Alaska."
But Buckeye State Republicans were quickly critical. House Speaker John Boehner said he was "deeply disappointed" in the president's decision. Ohio Republican Rep. Mike Turner said President McKinley "deserves the recognition Congress previously awarded him," while others vowed to try to block the action.
However, it is unlikely the name change will be reversed and White House Press Secretary Josh Earnest said the Interior Department "will work with leaders in Ohio … to find an appropriate way to acknowledge President McKinley's contribution to our country."
Learn more about the recent actions and explore Alaska and some of the country's greatest natural gems.
Alaska Admirer by Rick Gregory: Learn about the wildlife and topography of Alaska.
Photographing America: Denali by Terry Porter: A magazine full of images of the mountain peak and surrounding parks.
U.S. Congress: Keep up with the latest happenings from Capitol Hill and follow the Denali debate.
Our National Parks by PhantomAcct: The best of what the U.S. has to offer, in photos.
Wildlife and nature by Lonely Planet: Denali is known for its beauty. See other areas of similar notoriety in this magazine from Lonely Planet.
National Parks: Learn more about Denali National Park, and parks around our country.
~GabyS is reading "Contenders Revealed Series"
GET FLIPBOARD ON:
iOS / ANDROID / WINDOWS / WEB
FOLLOW US ON:
FLIPBOARD / TWITTER / INSTAGRAM / FACEBOOK / GOOGLE+ / TUMBLR / YOUTUBE / SOUNDCLOUD / PINTEREST / MEDIUM