The Week in Review: Amtrak Crash Increases Attention on Infrastructure
Inside Flipboard / May 15, 2015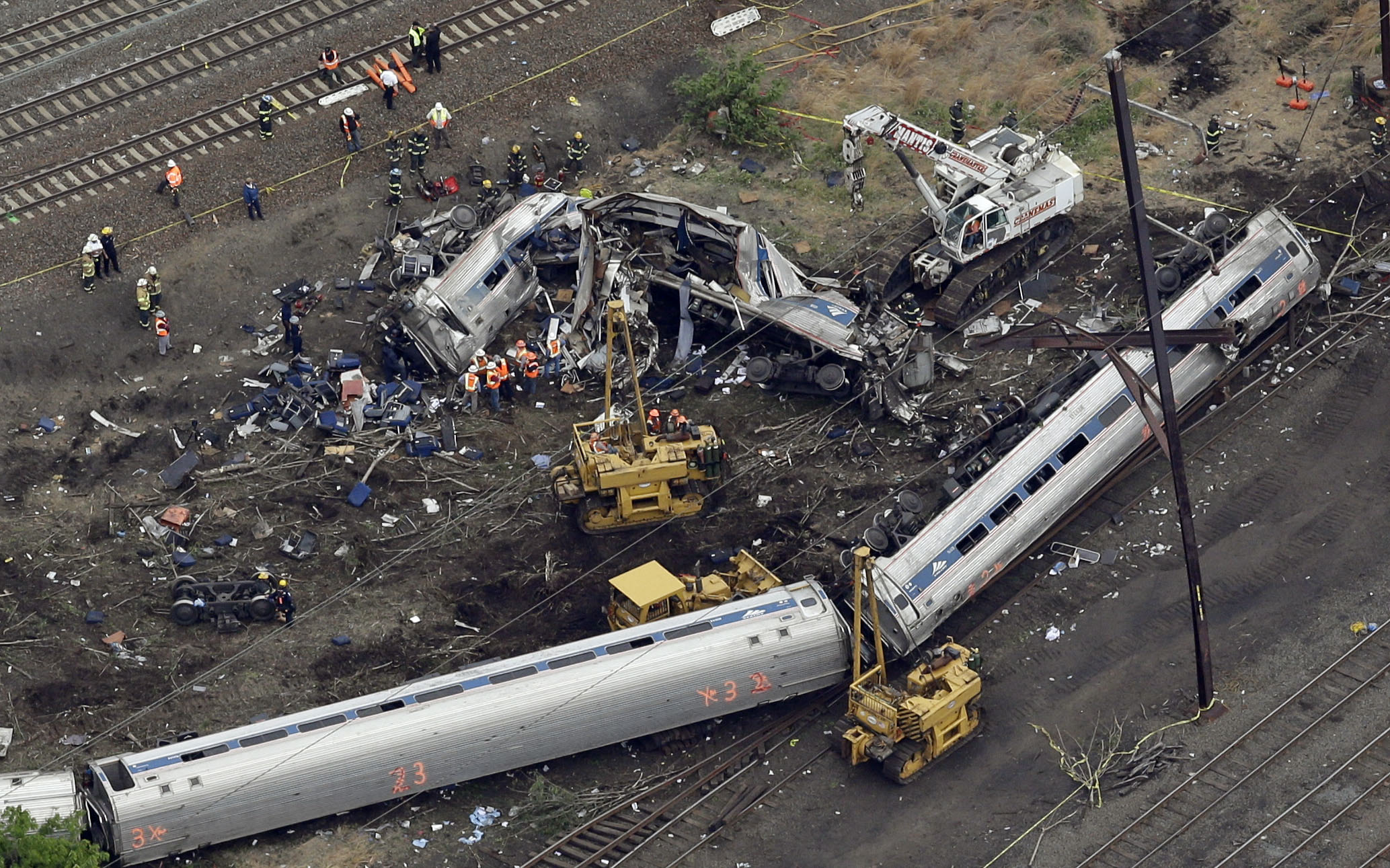 An Amtrak train traveling from Washington, D.C. to New York City derailed and crashed in Philadelphia on Tuesday, killing at least eight people and injuring more than 200.
At the time of the collision the train was traveling at 106 miles per hour, which is twice the limit, according to the National Transportation Safety Board. Some of the five crew members and 238 passengers that were on board were still unaccounted for as of Wednesday night.
The crash increased attention on Amtrak and the larger issue of transportation funding, which is often on the chopping block on Capitol Hill. In fact, the House Appropriations Committee voted Wednesday morning in favor of legislation that would cut Amtrak funding by $252 million, despite an overall increase in funding for our transportation infrastructure.
The case is frequently made for upgrades to our roads, bridges and tunnels, and the deadly crash in Philadelphia will no doubt embolden those advocates. Robert Puentes, a transportation expert at The Brookings Institution, said improvements are necessary for our trains in particular.
"The electrical system needs upgrading, there are tunnels that serve as pinch points that are over a century old in some cases," Puentes told NPR. "So there's been quite a bit of documentation showing how we need to invest in the Northwest Corridor because it is a very efficient route that does compete very well with other modes of transportation."
The train that crashed this week lacked a speed control system known as a Positive Train Control that experts said probably could have prevented the crash.
Use Flipboard to keep up with the latest from Philadelphia and dive deep on the most used modes of transportation.
Amtrak 188: The Deadly Train Crash by Roslynn Kemp: Updates from leading news sources on the ongoing story.
Trains by sdalek: See train pictures throughout history.
Transportation by Ricky Z: Issues raised through the use of mass transit and public transportation, including buses, trains and subways.
Flying: Stories from 36,000 feet by Alex: News about flying and the airplane industry.
Cars, cars, cars! by TimC: Car news and analysis.
~Nabeel is reading "Warriors"