The Week in Review: A Space Milestone
Inside Flipboard / November 14, 2014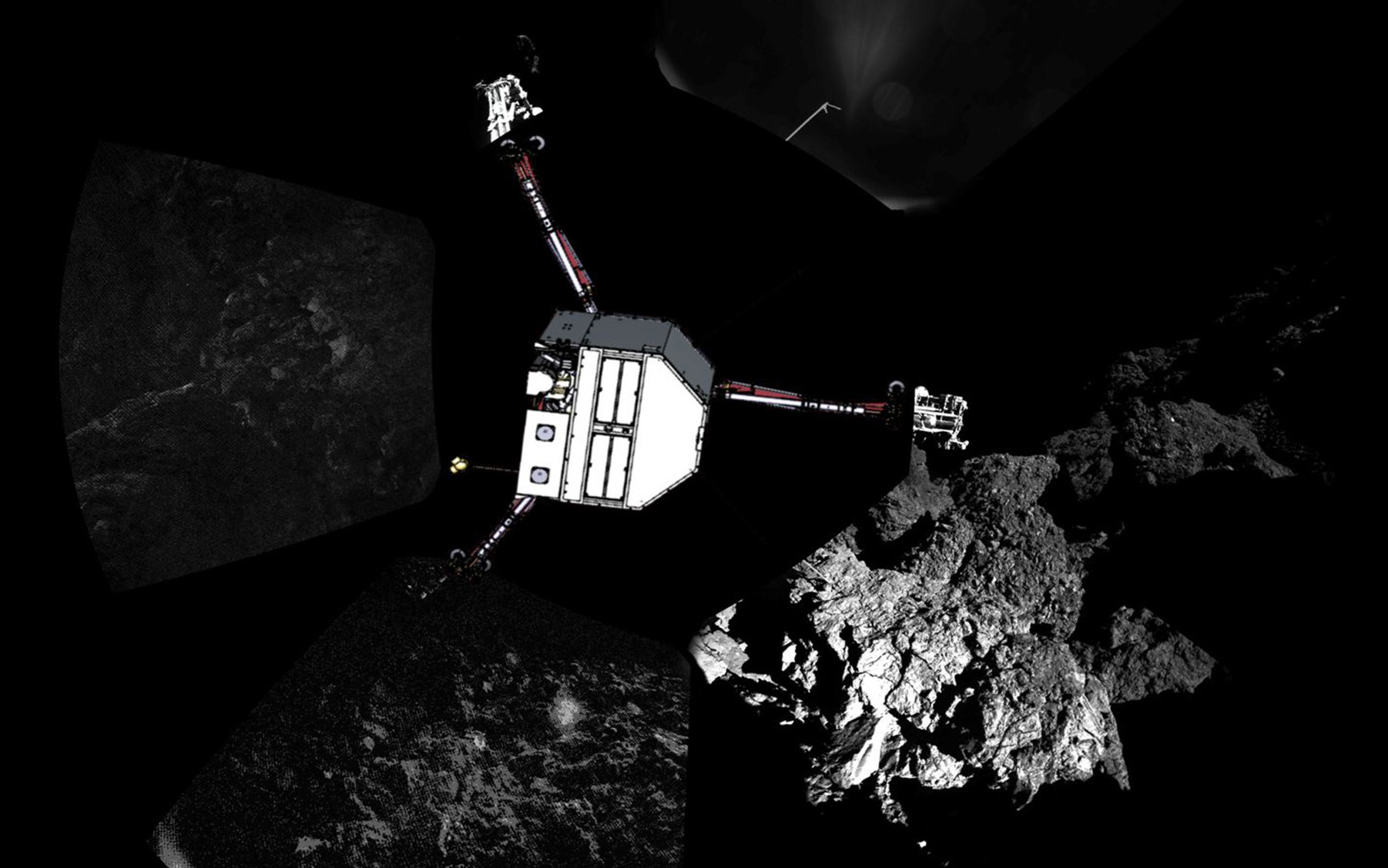 In the 10 a.m. EST hour on Wednesday morning, a space traveler called the Philae detached from the Rosetta spacecraft and landed on Comet 67P.
"We are there. We are sitting on the surface. Philae is talking to us," said Stephan Ulamec, Philae lander manager at the DLR German space center. "We are on the comet."
The mission, which launched 10 years ago by the European Space Agency (ESA), marks the first time scientists will be able to study a comet as it gets closer to the sun. They hope to learn more about the solar system and how comets carry water and complex organics.
According to the ESA's Rosetta website, tests and analysis will measure the density of properties on the surface, examine any chemicals that might be present, and study the interaction between the comet and solar wind.
"Apart from the amazing scientific results, the sheer challenge and ambition of such a mission is outstanding and illustrates how our space exploration of the solar system has become more advanced and successful," said Daniel Brown, an astronomy expert at Nottingham Trent University in the United Kingdom. "It gives us much to hope for in future missions."
After the landing, ESA said Philae may have bounced instead of landing gently on the surface of the comet, which would be considered a glitch and cause the traveler to not be secured.
The Rosetta mission is expected to run until December 2015, but its life could extend an additional six months depending on fuel and electronics.
Follow the mission, other space discoveries and the innovation that fuels these steps forward through magazines on Flipboard.
Rosetta by Joachim Baptist: All the news tracking the decade-long operation.
ON – Space & Time by Octávio Nuno: The people and tools needed to make trips to space possible.
Space by Varun Dave: Striking pictures of the universe.
NASA, Space, & Technology by Vince: News from NASA.
Space Exploration by Leland Melvin: A take on otherworldly travel from a former astronaut.
Science & Discovery by Darby Krajicek: Discoveries in science, medicine and space.
~Gaby is curating "The Best Color…By Far"
/flipboard
@flipboard
+flipboard