The Daily Edition Top 10 (Week of July 27, 2015)
Gabriella Schwarz / August 1, 2015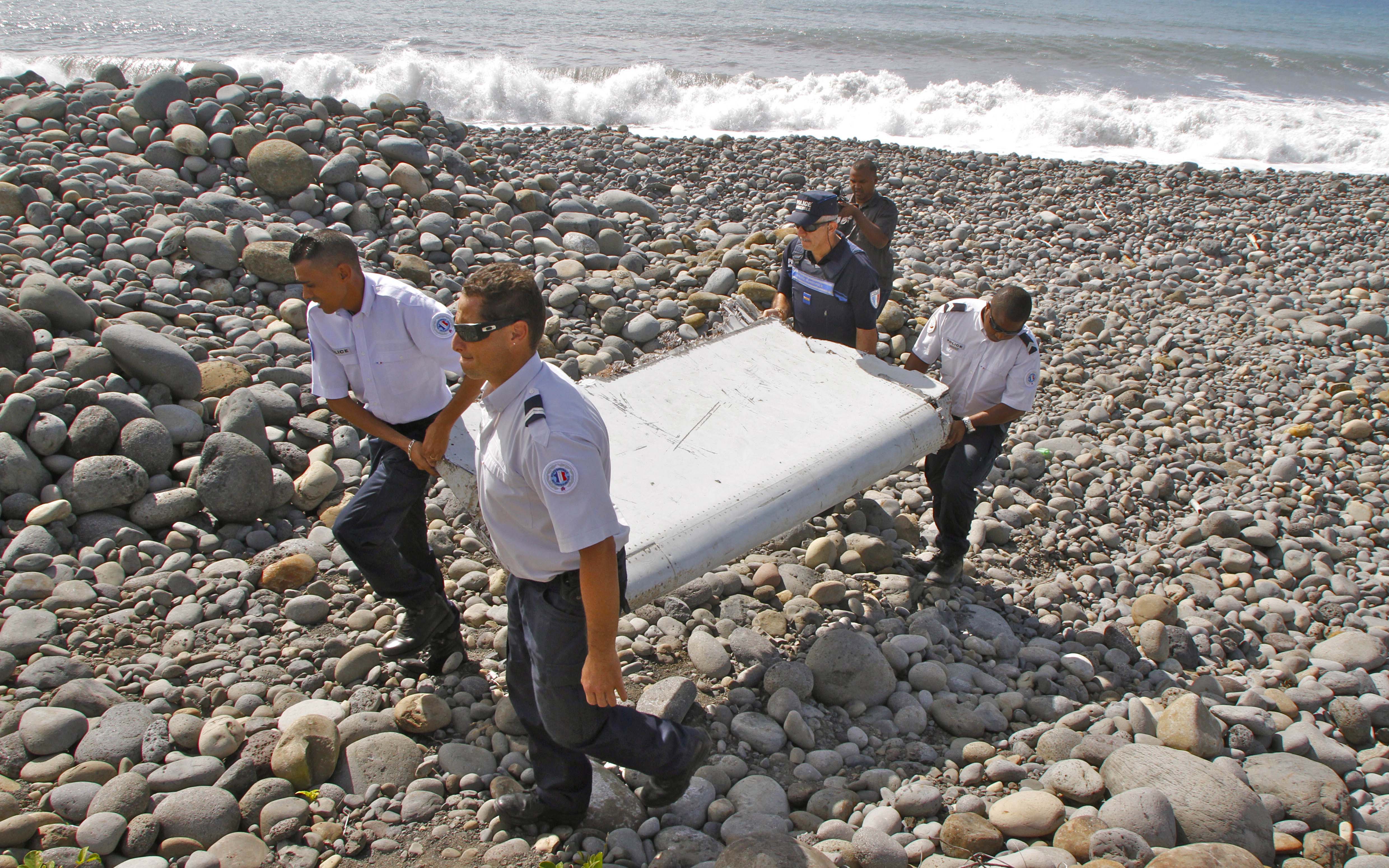 This week the world learned of Cecil the tiger's death, wreckage from a Boeing 777, likely from MH370, was found and attention remained on the 2016 presidential election in the lead-up to the first debate next week. Read about those stories and our other top picks from this week's Daily Edition.
1. Increasing confidence plane wreckage is from MH370, Australian official says – CNN, Michael Pearson, Jethro Mullen and Nima Elbagir
Top line: "If confirmed, the piece of wreckage would be the first bit of physical evidence recovered from MH370. It could help resolve some questions about the fate of the aircraft, but many others remain unanswered."
Topic to follow: Malaysia Airlines
2. This Is How Many Animals Were Killed in Zimbabwe in the Last 20 Years – Time, Alissa Greenberg
Top line: "A 2013 study in the journal Public Library of Science estimates that 96 lions were hunted per year between 1996 and 2006 in the country and 43 per year more recently."
Topic to follow: Zimbabwe
3. Why is Russia sending bombers close to U.S. airspace? – CNN, Laura Smith-Spark
Top line: "Two Russian bombers intercepted by U.S. fighter jets off the California coast on July Fourth could be seen as having raised a metaphorical middle finger to the United States."
Topic to follow: Russia
4. Congress's Summer Fling With Marijuana – Politico, James Higdon
Top line: "That marijuana reform is moving along in Congress at all is a sign of just how far—and fast—the landscape has shifted. Much of the recent uptick of reform voices are actually coming from Republicans, long tough-on-crime legislators who were stalwart opponents of marijuana. In a sign of just how far the sands have shifted, Sen. Lindsay Graham, a Republican candidate for president, tells Politico that he believes, 'Medical marijuana holds promise.'"
Topic to follow: U.S. Congress
5. Under Oath, Donald Trump Shows His Raw Side – The New York Times, Michael Barbaro and Steve Eder
Top line: "Hundreds of pages of sworn testimony by Mr. Trump over the past decade show something less flattering. Some of his claims, made under oath, and under pressure, are shown to be hyperbolic overstatements, and others to be shadings of the truth or even outright misstatements. And in rare instances, he turns boorish and demeaning."
Topic to follow: Donald Trump
6. Deflategate: Tom Brady's four-game suspension upheld by NFL – The Guardian, Tom Lutz
Top line: "The league confirmed that Brady 'directed the cell phone he had used for the prior four months be destroyed' on the day of his 6 March meeting with Wells and his colleagues, adding the destruction of the cell phone was not disclosed until 18 June, or nearly four months after the electronic information (including nearly 10,000 text messages) had been initially requested."
Topic to follow: Tom Brady
7. The messy war Turkey is now fighting in the Middle East – The Washington Post, Ishaan Tharoor
Top line: "After a suspected Islamic State suicide bomber killed dozens of youth activists in the town of Suruc last week, Turkey cracked down. It launched airstrikes on Islamic State targets and carried out sweeping arrests of suspected militants in Istanbul and other Turkish cities, including dozens thought to be linked to the Islamic State."
Topic to follow: Turkey
8. Future criminals can be spotted at nursery school, study suggests – The Telegraph
Top line: "When the children had grown up and were between their late teens and 25 researchers assessed how they were performing in five areas: education and employment, public assistance, criminal activity, substance abuse and mental health. The team found that the children who had shown a higher degree of social competence at nursery school were more likely to have succeeded in all five categories."
Topic to follow: Child Development
9. Scientists think they've found the reason you're overeating – Quartz, Katherine Ellen Foley
Top line: "Fatty foods have been associated with higher levels of dopamine, a neurotransmitter that signals our brain's reward system to keep doing whatever we're doing at the moment."
Topic to follow: Eating
10. Coffee in crisis: the bitter end of our favourite drink? – BBC, David Robson
Top line: "Where farmers once enjoyed stable, mild conditions, the temperature now seesaws between cold that stunts growth, and heat that dries the berries before they can be harvested. Then there are the hurricanes and landslides; sometimes, the mud can swallow up plantations. As one farmer put it: 'The weather is very strange. Strange things come that we didn't see before.'"
Topic to follow: Coffee
Check out The Daily Edition throughout the week for your news updates.
~GabyS is reading "#DryLandsCA"
FOLLOW US ON:
FLIPBOARD / TWITTER / INSTAGRAM / FACEBOOK / GOOGLE+ / TUMBLR / YOUTUBE / SOUNDCLOUD / PINTEREST / MEDIUM