Talking iOS 9 and Apple News with Cult of Mac Co-Founder Leander Kahney
Shona Sanzgiri / September 2, 2015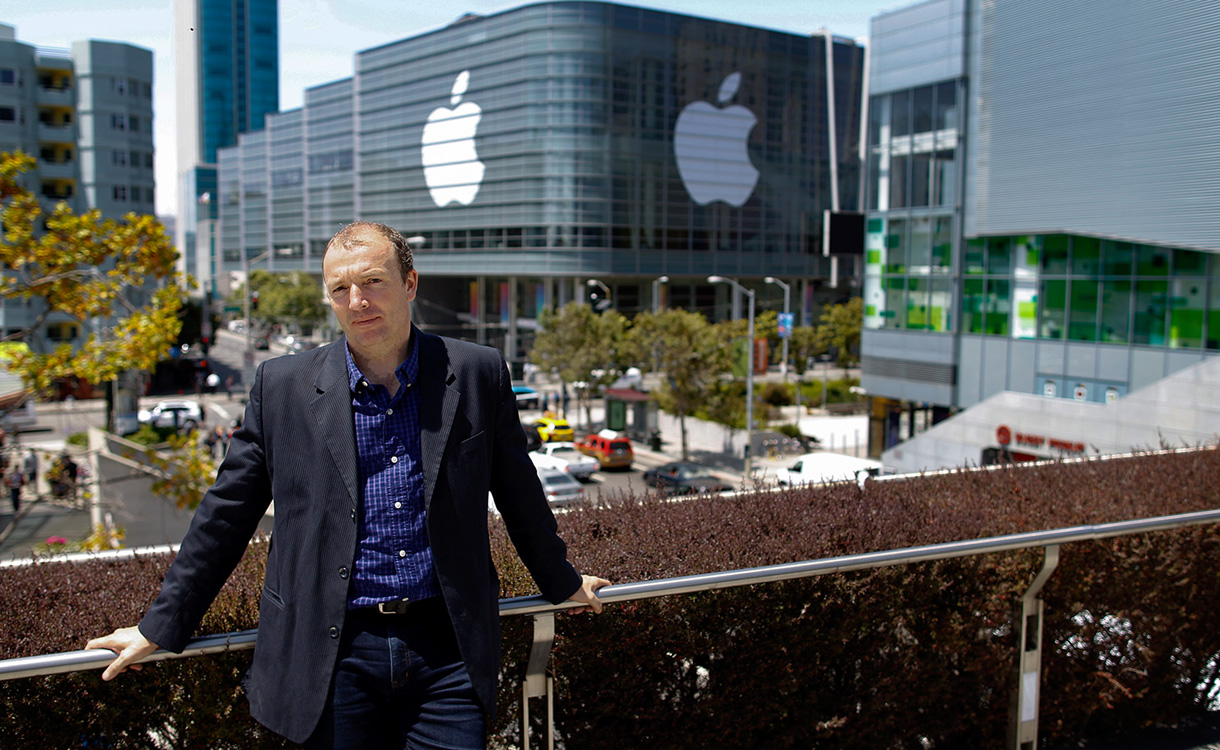 In anticipation of the latest iOS 9 release next Wednesday, we spoke with Leander Kahney, editor and publisher of Cult of Mac, about being an Apple fanboy, his favorite Steve Jobs stories and what's new with iOS 9 and Apple News.
With its prestigious products and devotion to secrecy, Apple inspires a particular breed of fanatic: the fanboy, diehard Apple enthusiasts who bring new meaning to brand loyalty. Some go so far as to treat iPhones and iPads like "religious objects," while others are content to share their love by way of trading secrets, discussing new releases and staying abreast of all things Apple.
Cult of Mac falls (mostly) in the latter camp. Started by Kahney, a former Wired reporter, the website began as something of an inside joke, a way of poking fun at Kahney's own adoration for Apple. These days it's shed its comedic reputation and become an authority on Apple and beyond, with "timely news, insightful analysis and helpful how-tos" covering the wider world of tech. Check it out on Flipboard.
What are you looking forward to in iOS 9? What do you think about Apple News?
There's a bunch of great refinements in iOS 9, like an app-switching 'back' button. But I'm most looking forward to Siri's Proactive Assistance. This will add context to queries and responses, making your iPhone more proactive, like Google Now. If it works as well, it'll be great.
I've got mixed feelings about the News app. Like Flipboard, it should be a good experience for readers. But it's a mixed bag for publishers, especially independents like us. There's no revenue stream, and if it takes readers away from the site, it could hurt. Add to that the ad blockers imminent in iOS 9, and it might be bad news! I've got my fingers crossed that it'll introduce us to new readers, and will be a net benefit. We'll see!
What is it about Apple that fascinates you as a reporter?
There's a ton of reasons: Apple is an endless opera. There's always something going on. Technology is at the center of culture, and Apple is at the center of that. Steve Jobs was a completely fascinating character. I'm don't much like him, but he's had a huge impact on the world. He was always engrossing and entertaining. Tim Cook and Jony Ive are fascinating, too. The enterprise as a whole is so, so big and important, and yet so mysterious. The secrecy invites mystique.
What made you want to start Cult of Mac?
The site started in the 2000s when I was the Apple beat reporter with Wired.com. I got promoted to an editor, but kept the blog going to promote my books (The original Cult of Mac book, Inside Steve's Brain, etc.) I left Wired in 2009 and took it independent. I wasn't sure it'd amount to anything, so I'm delighted it now provides me employment and several others too. It's a lot of fun running your own publication. It's the greatest train set a boy ever had, to paraphrase Charles Foster Kane.
Are you excited about the upcoming Steve Jobs biopic?
Kinda. Not really. I'm not a huge fan of biopics. The only one I like is Lawrence of Arabia. I do like Boyle, Sorkin and Fassbinder though, so maybe it'll be OK. The problem is that it will deviate from the historical record, and that will bug me. It didn't bother me at all in the Social Network, which I thought was great, but the liberties needed to make a great film will just cheese me off. But I understand that if they stick to the record in the strictest sense, it'll be unwatchable. I'm more excited about the new Bond movie.
Quora has an entire thread devoted to some pretty amazing Steve Jobs stories. Do you have any of your own?
Yeah, I have some great Steve Jobs stories that I haven't published yet. I did a long series of interviews with one of his top software guys, a fellow that worked closely with Jobs for more than a decade. What emerges is a very rounded portrait of the man, and also how Apple works. Yes, he threw fits and was scary, but he was also warm, brainy, full of excitement and energy, and often came up with the craziest great ideas. I'll be publishing the full interview shortly as a series of posts, and maybe a free ebook. I'm still working on it. I'm really excited about it. I honestly think it's the best stuff about Jobs (and how Apple works) gathered to date.
As for personal stories, I have a 'handshake' story. The few times I met him face-to-face at press events, I tried to shake his hand. He just stared at me. What makes it funny is that I tried it more than once. It was humiliating enough the first time, and I still tried again.
As the editor of a site called the Cult of Mac, what do you make of Apple obsessives? What is it about the company that inspires such enthusiasm?
The name of the site is an inside joke pointing fun at the idea that we'll buy anything the company puts out. That's true! But it's also true that Apple's products are unusually great. It's still rare in this day and age that products — especially ones as complex as smartphones and computers — are easy and fun to use. Look at the latest iPhone. It's a marvel, unimaginable a few years ago. It's quite astonishing what we've been given. The products are incredibly powerful and empowering, but also have personality. In most Apple products, the humanity shines through.
Covering Apple is no easy feat—the company is famously secretive. Does that add to the appeal for you?
To be honest, no, not really. It's not much fun. No one talks. Everything's off the record, hush hush. On the other hand, it's great from a publishing point of view. The secrecy drives obsession. There's endless rumors and speculation, reading of tea leaves and Kremlinology. And it makes things more interesting when you do peel a few layers off.
As someone who's observed Apple for years, and seen their ups and downs, what do you see in the company's future?
I think Apple's future is going to be mind-blowing. It will bigger and more influential than ever. Its reach will go way beyond phones and computers into the home, the car, and even our bodies. Technology is going to become ever more pervasive, and Apple will be at the very heart of it. I can't wait for the Apple car!
For more about iOS 9 and Apple News, check out our magazine on all things Apple.
~ShonaS is reading "Steve Jobs Lives"
GET FLIPBOARD ON:
iOS / ANDROID / WINDOWS / WEB
FOLLOW US ON:
FLIPBOARD / TWITTER / INSTAGRAM / FACEBOOK / GOOGLE+ / TUMBLR / YOUTUBE / SOUNDCLOUD / PINTEREST / MEDIUM