On the Red Couch with Refinery29's Angela Tafoya
Inside Flipboard / September 9, 2014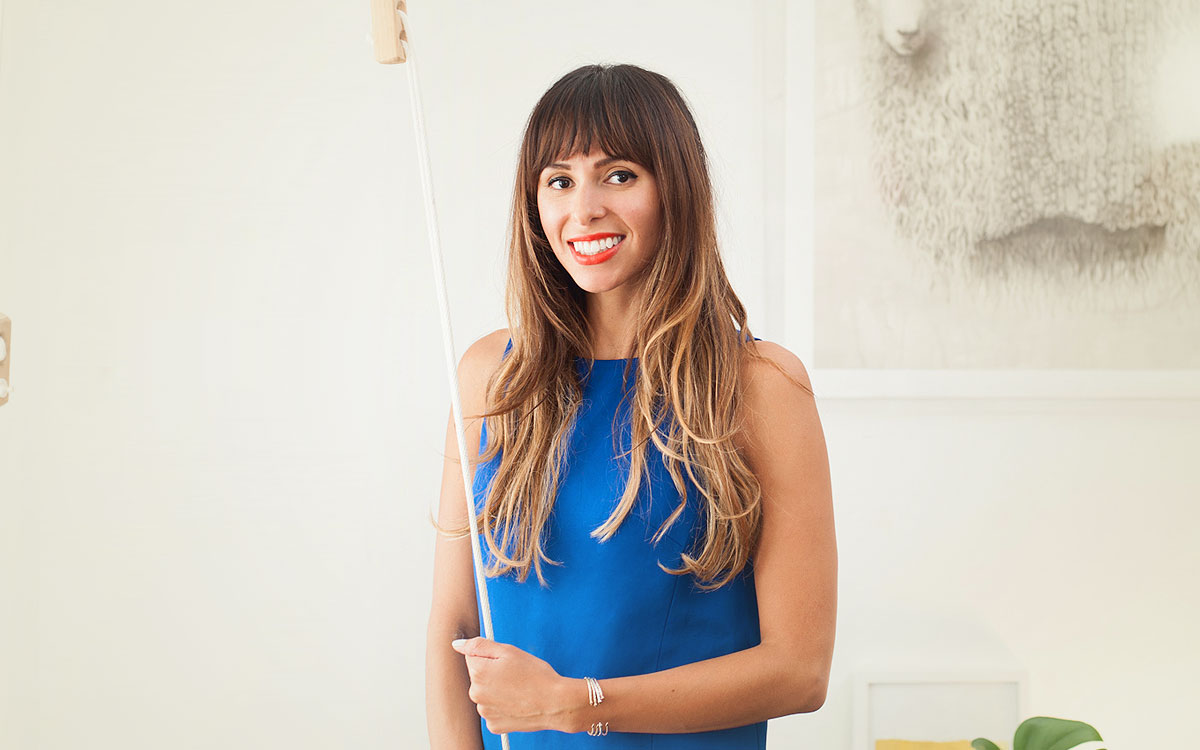 Fashion's a lifestyle. It can be boiled down to those two words: "life" and "style." But beyond the glitz and good looks, it can get a little murky. Can you really teach someone how to be cool?
For answers, we turn to Refinery29. The online publication takes a down-to-earth approach in its promise to deliver "nonstop inspiration to lead a creative life." From quizzes that determine your style type to help on handling a "disappointing dye job," Refinery29 uses personality and practicality to keep readers engaged.
One of the people who lends the site an air of approachability is San Francisco Editor Angela Tafoya. A former journalism student, Tafoya is interested in trends and the people who make those trends come to life. We spoke with her about passing fads, style research and why we should care about the way we look.
Refinery29 is one of the most successful examples of new media overtaking print in many ways. Why and how did that happen?
I think the site's success can really be attributed to a medley of authenticity, talented people that really have the passion to take the content to the next level, and a different scope and frame of thought surrounding our subjects. All of these things create an environment where people are pushing personal boundaries, and always striving to make each and every story better than the last.
What are some of your favorite publications?
I love Lula for its girly, dreamy editorials; Into The Gloss for its creative beauty content; The Coveteur for its introspective look at influencers' closets; Freunde von Freunden for interiors to ogle; and obviously Refinery29. I like a sense of discovery when it comes to finding publications, so there are new sites and magazines I am finding through friends, Instagram, Pinterest. I'm always on the lookout.
What specifically about lifestyle reporting appeals to you?
I enjoy discovering things that were happening around me—especially hyper-local style—and then presenting it on some kind of platform. I like engaging with people in a kind of conversational manner.
As a fashion editor, do you feel an obligation to be well-dressed?
Absolutely. I'm much more conscious now. Even though I work from home and I'm not always dressed to the nines when I'm behind my computer, I'm still self-aware. It's what I love to do, and if I wasn't doing this already, I would be just for fun.
How do you decide what's worth covering?
I try and keep a close watch on what's trending globally. Locally, it's not so difficult. It's a mix of things I'm seeing on different sites, on social, on Instagram or Pinterest, and seeing what's happening there on a very micro level. I think that's the best form of discovery. I have the luxury to choose, really.
Mostly I pay attention to what people—individuals—are doing, especially those with a fresh voice.
And who has great style?
Anyone who takes a risk with fashion and displays inherent personal style—women I see playing with colors, textures, and proportions continually inspire me. People like Julia Sarr Jamois, Jenna Lyons, Solange, Natalie Joos. I'm a big fan of the quirky color palettes and non-traditional pieces they infuse into their wardrobes.
What's the importance of style?
Style means paying attention and telling a story. It's a way for us to transcend ourselves. We say something about who we are—whether we know it or not.
You're creating a dialogue and a sense of authenticity. The whole point of fashion is to immerse you into an experience. Those experiences are all so unique.
Besides the Internet, where do you turn to for inspiration?
Travel. I think it's vital for inspiration to take yourself outside of your everyday-norm environment and explore different sounds, sights and cultures. Some of my most creative days and moments and ideas have been when I am out of my comfort zone and surrounded by new experiences. It's not always possible to jetset to an exotic country, obviously, so I really try to find new ways to get out of the house and explore new territory—even in the Bay.
Fashion is interesting because it's about individuality, but trends are unavoidable. And the Internet has accelerated that cycle. Does that make fashion seem repetitive?
With popularity comes oversaturation. I don't think it's too repetitive. There's a distinction between fashion and style. Style is inherent, and people have and always will love to identify it, to discuss what they think is compelling. As a culture, we'll always find a way to establish a fresh voice. We just need to be patient.
Check out Refinery29 on Flipboard: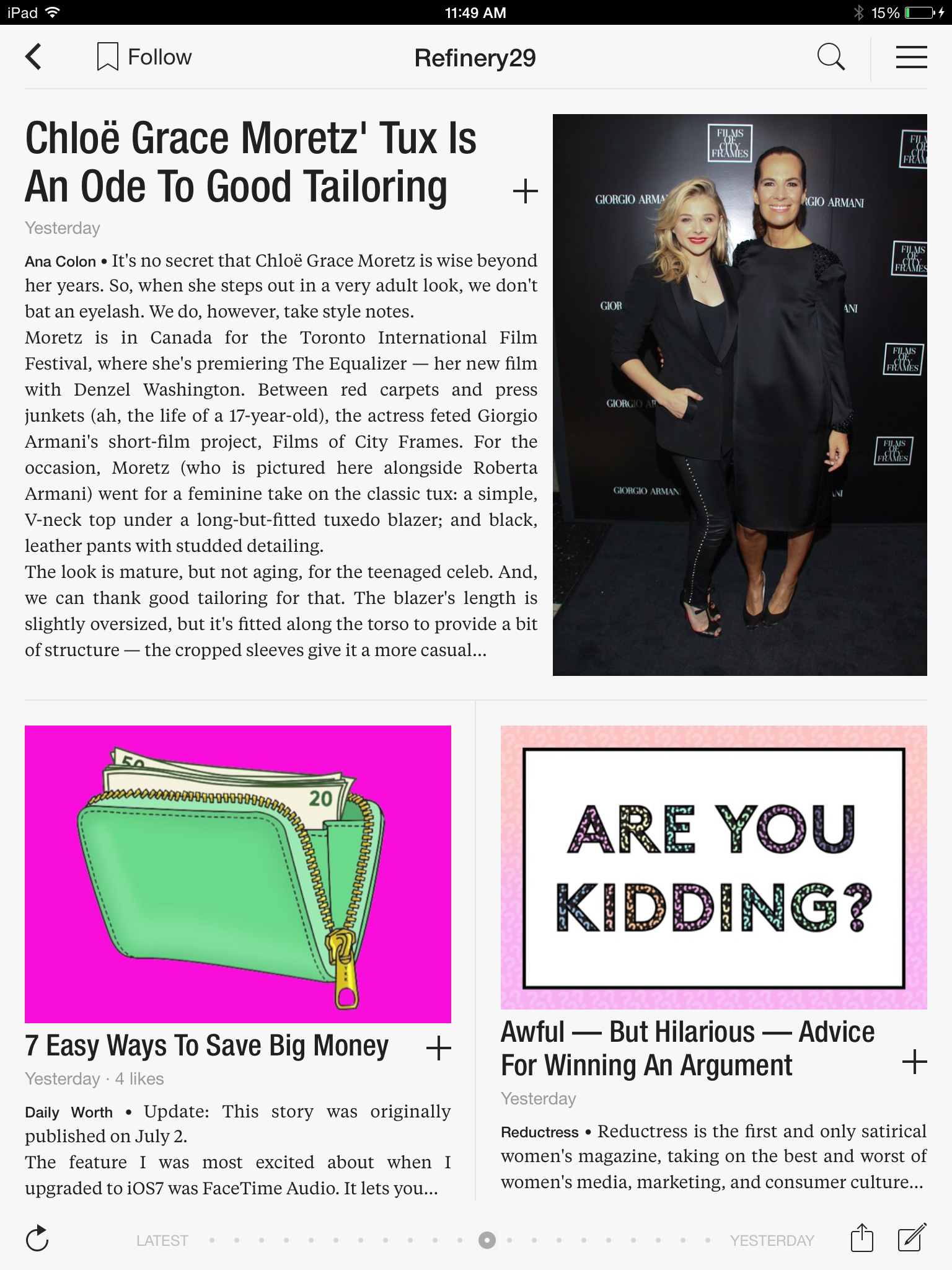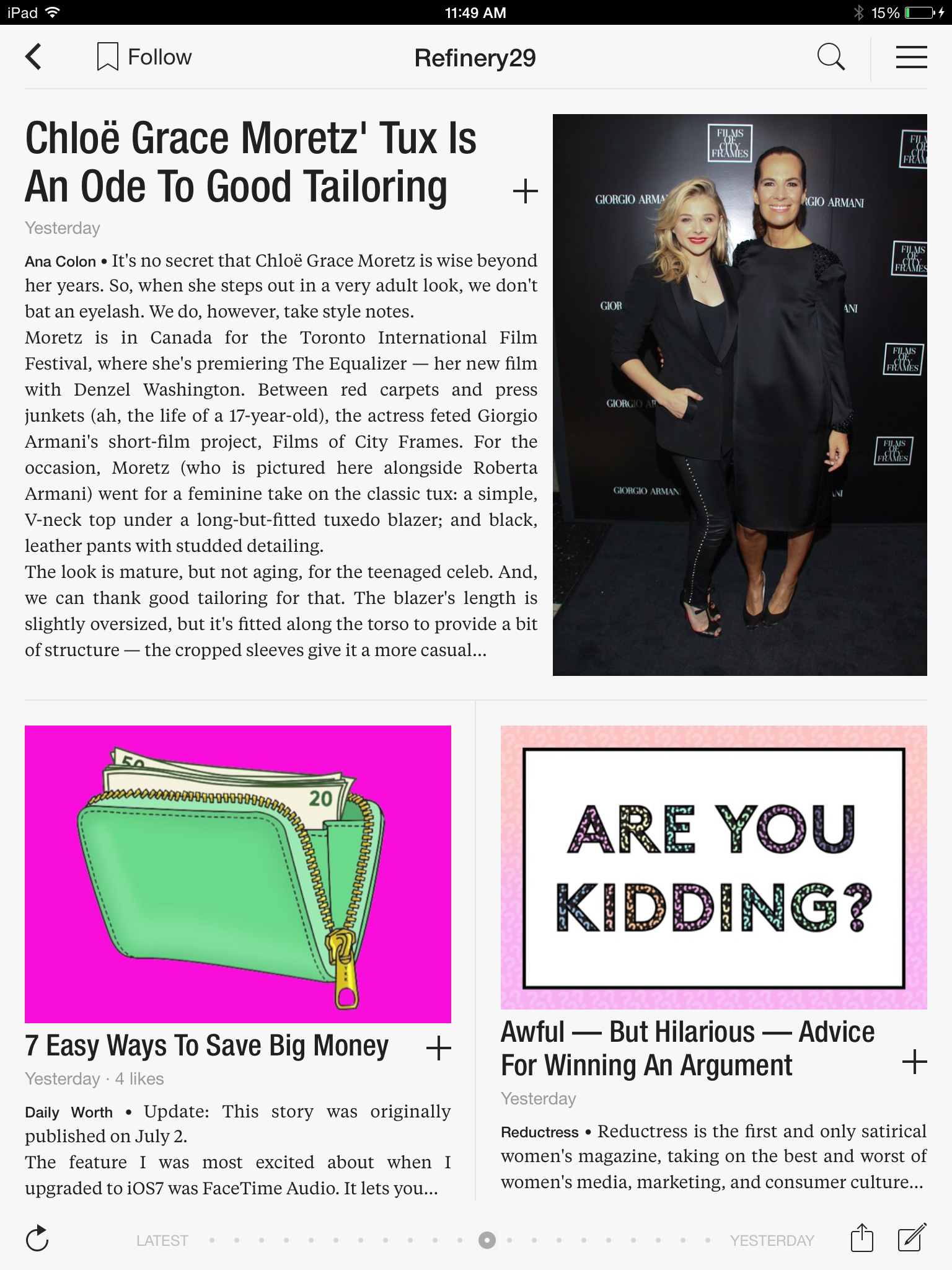 ~ShonaS is curating "Engineered Garments"
/flipboard
@flipboard
+flipboard